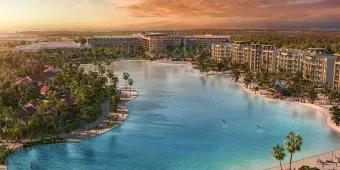 By AttractionTickets.com's Florida Experts, Susan and Simon Veness
There's a LOT in store for the Theme Park Capital of the World next year
If we were looking back at 2022 in golden retrospect last week, it's time to look ahead to another 12 months of holiday excitement and anticipation with our final blog of this year. And, as usual there is a terrific array of "What's new" and "What's next" on the holiday horizon, most of it centred on our theme parks, but with some fascinating developments elsewhere.
This really is the destination that never sleeps nor rests. If they think they can add more elements to an already overflowing collection of enticing attractions, they will, and that is just par for the course. As well as theme park rides, there are some intriguing new dining options in the offing, along with a mind-blowing mega resort that promises to raise the ante for an action-packed stay in this vacation wonderland.
So, with no further ado, here are what we think will be the Top 10 reasons to visit in 2023:
10. The Cake Bake Shop: Disney's ability to offer upscale dining experiences will certainly increase with the opening of this wonderfully eye-catching Indianapolis-based restaurant at Disney's Boardwalk Resort, where it will offer an elegant Afternoon Tea and scrumptious pastries among an impressive menu of fresh-baked delights. Their reputation in Indiana often sees them booked up six months in advance, hence this is definitely somewhere you'll want to check out beforehand.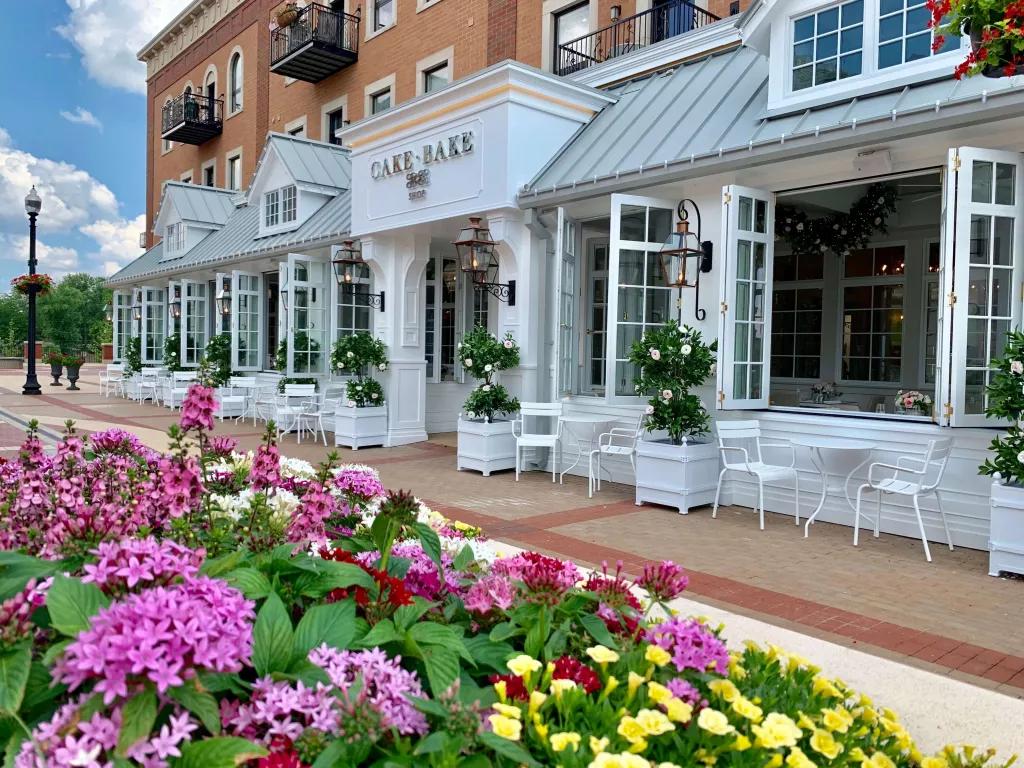 9. Marella Cruises: The long-overdue debut of TUI's in-house cruise line will finally take place in May 2023, with their Marella Discovery offering seven-night all-inclusive Caribbean voyages from nearby Port Canaveral. The pandemic put paid to their original 2021 launch in Florida, but we expect this to be a popular choice for British visitors going forward, combined with the new facilities exclusively for TUI flights at Melbourne Orlando International Airport.
8. Roundup Rodeo BBQ: This new restaurant at Disney's Hollywood Studios has also been a long time in the making. Originally announced in 2019 for a 2020 opening, it has been postponed several times, but is now all set for a spring opening in the Toy Story Land area. Guests will dine among "play sets" of a toy-inspired western town and train station while enjoying succulent barbecue fare. There will be plenty of Pixar character highlights in a playful setting of typical Disney imagination.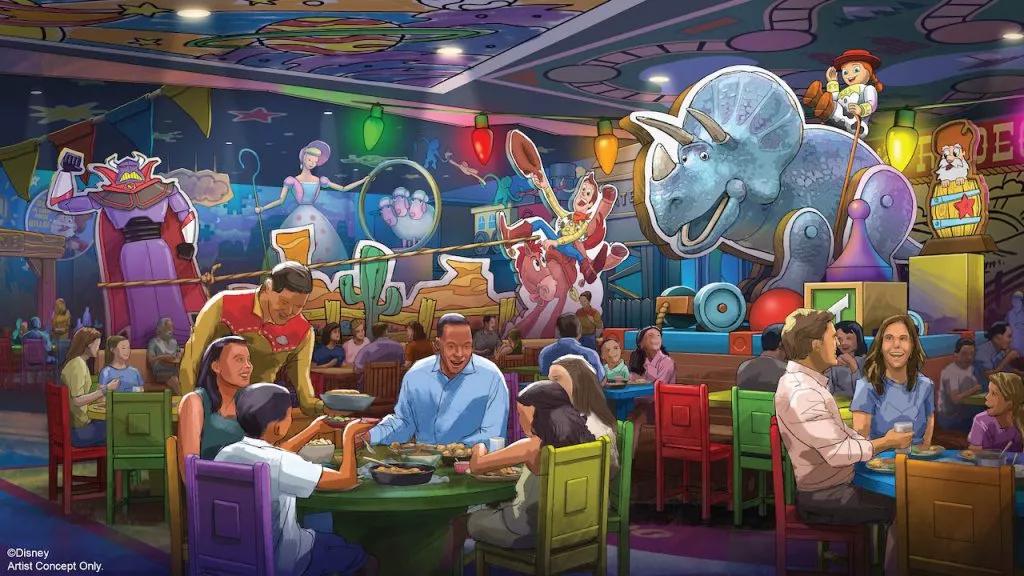 7. Journey of Water Inspired by Moana: EPCOT's grand transformation should be complete by late 2023, completing the change of the old Future World section into the three-part World Discovery, World Celebration and World Nature. The latter will include this exciting new walk-through experience based on the hit film Moana. Visitors will be able to take a self-guided interactive walking tour that brings the essence of water to life in creative new ways.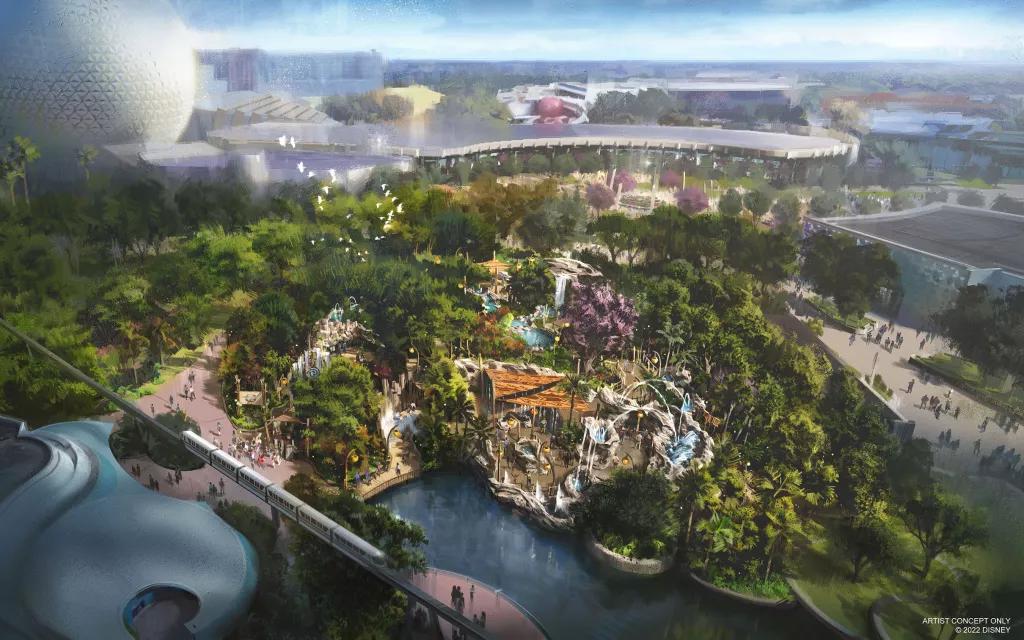 6. Pirate River Quest: LEGOLAND Florida has already set a January 12th opening date for their latest attraction, an interactive boat ride through the canals of the former Cypress Gardens in search of Captain Redbeard's lost treasure. Along the way, riders will encounter a crew of rowdy LEGO pirates, mischievous monkeys and a dangerous kraken.
5. Evermore Resort: One of the most ambitious and extensive resorts in the whole of Central Florida is due for a dramatic debut of its first main element in late autumn. The Evermore Orlando will consist of 10,000 guest rooms when complete, with a mixture of hotel, villas and condos set in 1,100 landscaped acres that include a grand lagoon and multiple pools. The 433-room luxury Conrad Orlando at Evermore will be the amenity-laden flagship hotel, boasting a tranquil spa and a variety of exciting dining options, including a signature rooftop experience.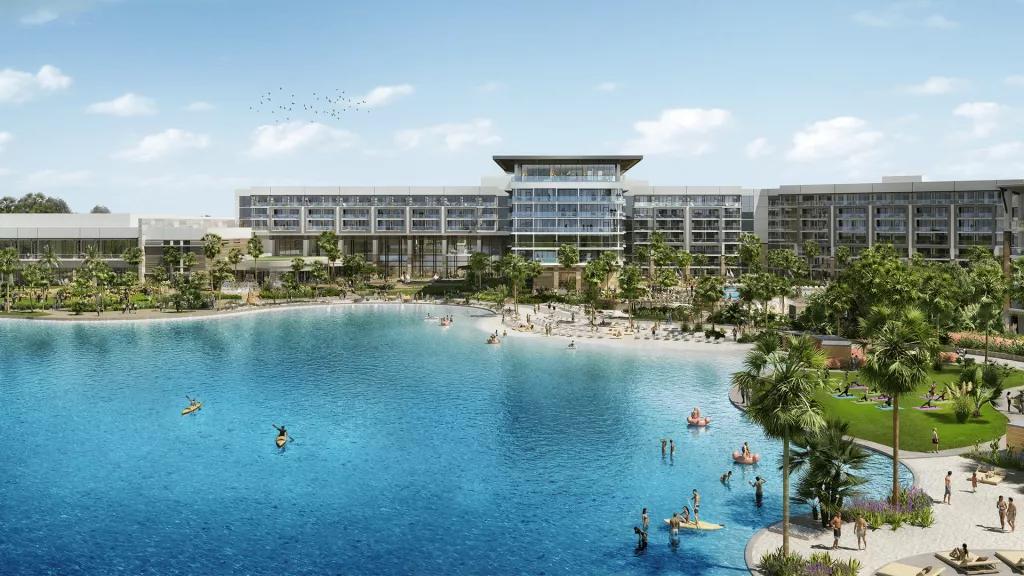 4. Minion Land: Universal really pulled a big surprise out of its bag of tricks with this month's announcement of a whole new area of its Universal Studios park. Not only will there be a Minion Café and themed street environment to go with the existing Despicable Me: Minion Mayhem ride, but this large-scale area makeover will also include Villain-Con Minion Blast, a shoot-em-up walk-through attraction with moving walkways and plenty of Minion surprises.
3. Pipeline: The Surf Coaster: SeaWorld is definitely intent on creating Florida's best collection of roller-coasters, and next spring will see the advent of their latest, with another novel twist. The Surf Coaster will be a variation on the stand-up type of coasters, but with an inventive harness that allows riders to feel every bank and curve of the track as if you are really "riding the wave." It will reach a height of 110ft at 60mph over 2,900ft of track. Should be immense!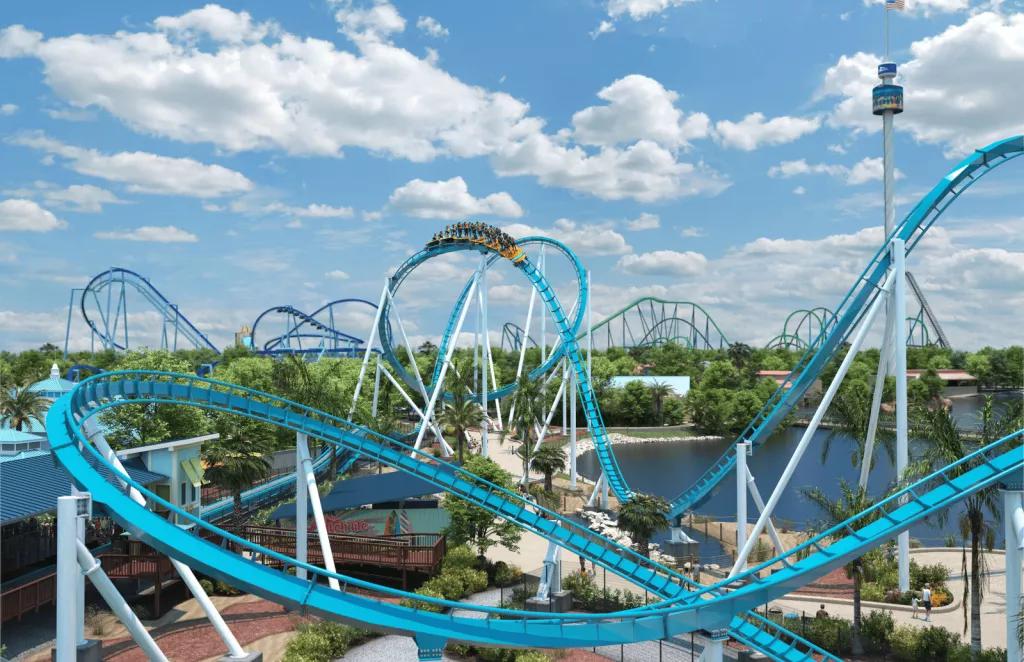 2. TRON Lightcycle / Run: The long-awaited debut of the Magic Kingdom park's most eye-catching ride is finally only a few months away. Having been touted as the new attraction for the 50th Anniversary in 2021, this exciting dive into the world of the TRON films will give the park its top thrill ride in the form of this swooping coaster. In fact, the Magic Kingdom should be Party Central for Walt Disney World in 2023, with the keenly-awaited return of the Happily Ever After Fireworks show in October to mark the centenary of the Walt Disney Company.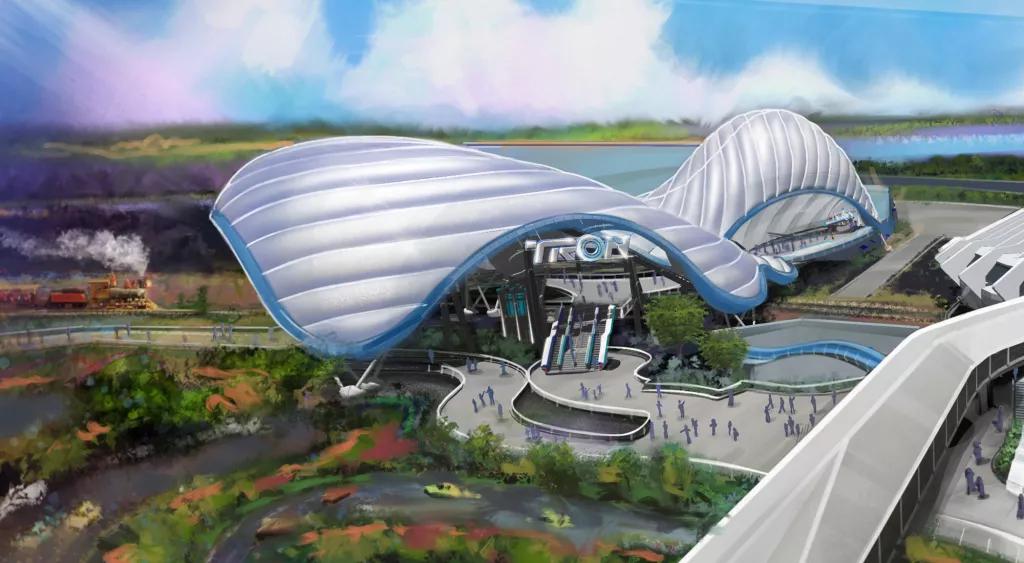 1. It's Orlando: In all honesty, who needs any more reason to visit than that?!
Plus, Florida's first high-speed rail company, Brightline, should finally open up its daily Orlando-Miami service at some stage in 2023, offering an alternative to the long, boring drive to Florida's southern party city, as well as West Palm Beach and Fort Lauderdale.
Oh, and a very Happy New Year to all our readers…!
What are you most excited to see in Orlando in 2020? Tell us about it on the friendly ATD forums, our Community Facebook page, on Twitter or Instagram.