Paris, a land of dreams and love filled with vibrant fashion, delicious cuisine, world-class museums and more. The gorgeous city will make you in fall in love at first glance. A great starter guide to begin your experience of the city can help you absorb the best it has to offer.
 So, listed here are the top 10 things you can do in Paris
  1. Cycle the beautiful streets of Paris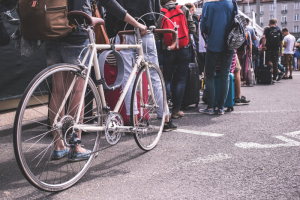 Source: Pexels
 Well, the raw beauty of the city lies in the way you explore it. Slip through the vehicle filled streets of Paris via the use of bikes. You can hire and find these at Velib or Fat Tire eco-friendly bikes, racked up for rental. With easy pick up and drop off anywhere option.
You can pedal your way into exploring the streets and be engulfed in the enriching sights and sounds of the city. A map and your bicycle will take you around charming neighbourhoods.
One euro ticket will give you a 30 minutes unlimited ride at a time. So, space out how you would like to explore to save money with a safe driving option.
 2. Notre Dame Cathedral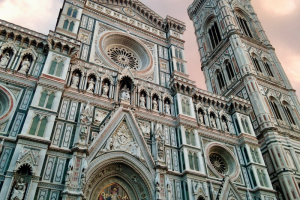 Source: Pexels
Like the Eiffel Tower, Notre Dame is a fabulous work of medieval architecture that looks like it just jumped out of a book. The interior reflects French Gothic architecture and is enriched by the abundance of light that pours through the fabulous windows.
The square before the Cathedral hosts some relaxing music and extraordinary dance performances after dusk that are a complete delight to watch.  
 3. Relish the Louvre Museum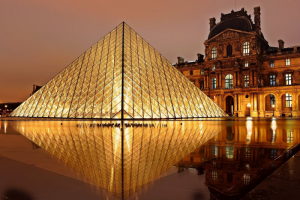 Source: Pexels
 Your tour of Paris can never feel complete without experiencing the brilliance of the magnificent glass pyramid. It is a sight delightful to the eye, which you can view from the courtyard of Louvre.
This former palace holds some masterpieces of Greek and Egyptian antiques and artwork by master artists such as da Vinci, Rembrandt, and Michelangelo. The detail and intricacies of the architecture is second to none. A brilliant experience and one that you must have!
4. Tour Montparnasse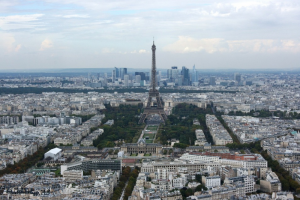 Source: Pixabay
A city filled with so much to enjoy may leave you with some longing to experience it all together. Also, who wouldn't want to witness the majestic beauty of the Eiffel tower?
Well, you can do it all at once from the observation deck on the 56th floor of the Montparnasse tower. The view from here covers a major portion of the city with the Eiffel tower too in sight and this ethereal view is spectacular. A glass of best champagne or a hot brew of coffee with a birds-eye view of this beautiful city is unmatchable.
5. Bateaux Parisiens cruise
Source: Pexels
A glass-encased cruise might be just the right way to explore the mysterious land of lights. Combining the beauty of the city with a chance to savour French cuisine at its best which is freshly prepared on board.
The journey begins at the foot of the marvellous Eiffel Tower and proceeds as the river unwinds its secrets downstream. The once in a lifetime journey is something that you must experience 
6. Enjoy a meal on a tour bus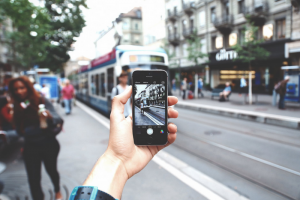 Source: Pexels
Well, this would be the perfect alternative to those who do not enjoy conventional tour buses with loud guides. The tour will take you to explore French cuisine, exotic wine and provide you with a luxurious ride through some of the best attractions of the city while you enjoy your food.
There are lunch and dinner tours available. Also available is the choice to be able to enjoy a delicious meal on wheels while surrounded by the sights of the city.
7. Experience the Paradis Latin Shows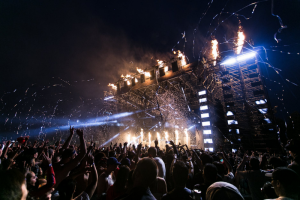 Source: Pexels
The true charm of theatre can be experienced only in a dramatic setting. Paradis Latin offers exactly this. Making it the perfect place to spend a gorgeous evening with the oppurtunity to watch vibrant performances that will fill you with joy.
You can have an unforgettable cabaret experience, champagne show or if you are lucky you could also be a part of the French cancan workshop that happens once a month. This place will drench you in rich culture and a multitude of art letting your evening brim with happiness.
8. A Disney Theme Park to Rejoice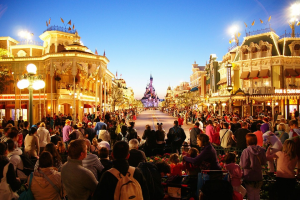 Source: Pixabay
Disneyland Paris will take you through a nostalgic ride with your favourite Disney characters. Disneyland offers the chance to have a go on thrilling rides and take part in loads of fun activities which engulf you in your childhood memories. All the while you can enjoy a spa, dining, tours and various other attractions. You might also experience some Superhero time with Marvel characters which is the recent rage.
This is the destination to experience your childhood and adulthood dream characters all at the same time and enjoy an amazing day among them.
9. In-house skydiving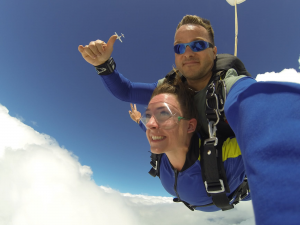 Source: Pexels
Skydiving adventure is a dream for so many. Now how about the experience it in a house in your dream city? Aerokart wind tunnel has designed this adventure inhouse to give you the closest experience to enjoying an amazing skydiving time.
The free fall simulator with various supporting technology to make the experience closest to the real one will give you an adrenaline rush. Have this adventure planned beforehand and do not forget to book reservations.
10. Learn to cook like the French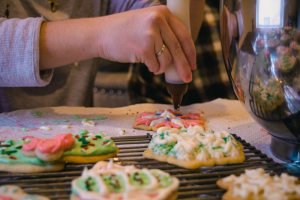 Source: Pexels
If plainly experiencing the french cuisine isn't enough, then why not take it home with you and Learn how to cook like the French! Cooking classes are widely popular where you get to learn ingredient specific specialities such as the dark chocolate class, the cheese and wine class etc. You can also stroll the markets to shop for some fresh ingredients along with your chef to make your food personal to you.
You can also look into EATWITH.com a Paris specific home cooking experience that will take you to cooking lessons at local homes.
Remember the attractions listed here are not the only good places to visit in Paris. Every inch of the city is flawless and fabulous. But these are some of the best things to do, especially if you are a first-time visitor to enjoy and cover some of the most aesthetically pleasing, interesting and exciting places in Paris. Viva La France!
Why not check out the attractions that AttractionTickets.com sell for Paris!
Author's Bio: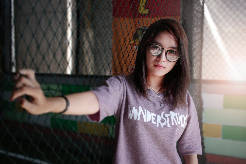 Jessica is a traveller by heart. Along with frequently penning down her thoughts related to travel experiences, she is an avid biker and an expert reviewer of motorcycle adventure products too.