Located in the heart of the Netherlands, Efteling is a spectacular world of wonders the whole family will adore.
With a plethora of attractions for little ones and daredevils alike, there's a magical surprise in store for everyone – and this summer there are even more exciting treats to look forward to!
Symbolica: a spellbinding experience for all the family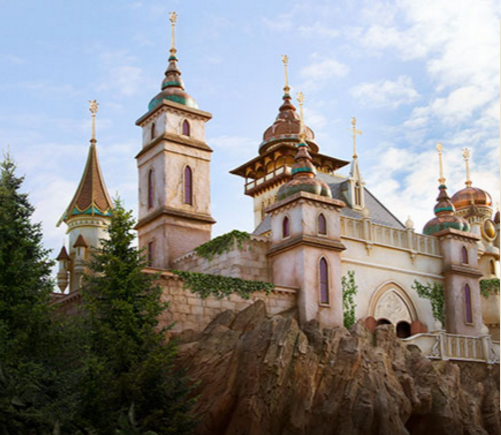 Visitors to Efteling are welcomed to an audience with the king this summer as brand-new attraction Symbolica: Palace of Fantasy opens its doors for the first time to celebrate the theme park's 65th birthday.
This summer, you can explore a captivating fairytale palace where nothing is quite as it seems.
You'll be led through spellbinding secret corridors and regal rooms for an amazing and magical experience with Pardoes, the magic jester.
Standing proudly in the centre of Efteling, Symbolica is a thrillingly dark ride you won't want to miss.
You'll get the chance to sit inside a royal carriage and choose one of three enchanted routes through mysterious hidden rooms, to unlock a mesmerising story you'll be talking about for years!
This exciting new ride will be open to the public on July 1st, 2017.
Spend the night in the heart of nature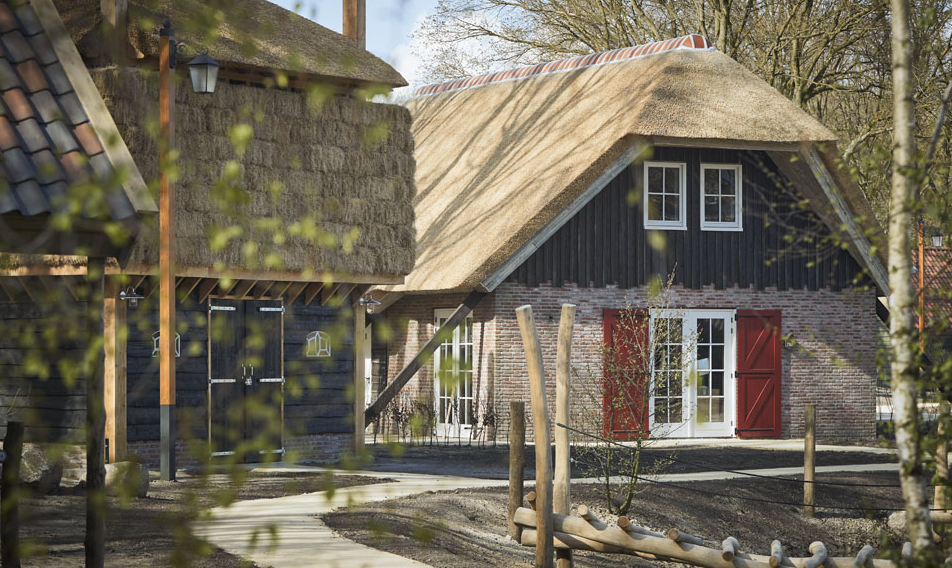 But the fun doesn't have to end when the park closes! To make the most of your magical time at Efteling, why not spend the night at their brand new Holiday Village, Loonsche Land?
Located within easy walking distance from Efteling theme park, this beautiful holiday village is the perfect place to extend your stay. With dense forests, open heather fields and soft sand dunes, there's plenty to explore in the Loonsche Land nature district.
Choose from cosy holiday houses, spacious hotel rooms or independent themed rooms, which combine the luxury of a hotel with the privacy of a holiday house. Each type of accommodation grants you unlimited access to the Efteling theme park, so you can experience the fairytale magic as often as you like during your stay!
Holiday houses
Efteling's comfortable holiday homes are fully furnished with natural materials to create a rustic, homely ambience. Located in both idyllic woodland and soft sand dunes, the holiday homes sleep between six and twelve people, so there's plenty of room for families.
Loonsche Land Hotel
Situated at the edge of the enchanting woodland area, the Loonsche Land Hotel is perfect for families as the rooms sleep up to six people.
Each room is fully equipped with everything you need for a relaxing stay, including soft bedding and fluffy towels. You'll also get to enjoy a delicious breakfast at the De Proeftuyn restaurant.
Themed rooms
These unique themed rooms are elevated on stilts overlooking tranquil waters, natural forestry or sandy dunes, depending on the theme you choose!
As with the hotel, a stay in these rooms includes breakfast, but you'll also have your own veranda to take in the area's natural beauty.
Facilities at Loonsche Land Holiday Village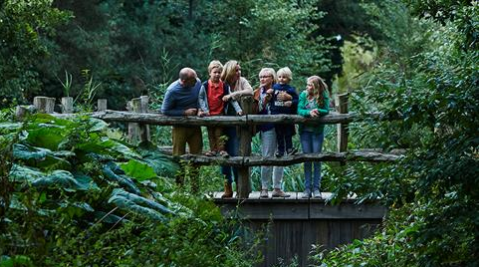 The De Proeftuyn restaurant serves locally produced foods and herbs from the park's very own garden!
Children can have hours of fun across various playgrounds within the holiday village.
There is also a small animal pen that allows kids to interact with the animals and learn more about how they live.
Loonsche Land Holiday Village opens its doors on May 31st.
Want to experience Efteling's magical new surprises this summer?
Book now to begin your adventure!