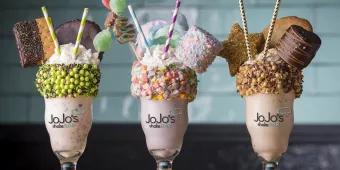 By AttractionTickets.com's Florida Experts, Susan and Simon Veness
Disney's Roundup Rodeo BBQ leads host of forthcoming taste sensations
Orlando has earned a distinct reputation in recent years for impressive restaurants, and 2023 is already shaping up as another example of its highly tempting culinary prowess. Next month, Walt Disney World Resort will unveil its long-awaited new dining option at Disney's Hollywood Studios, but it certainly isn't the only example of an exciting new restaurant to tickle our tastebuds this year.
In fact, we have identified a magnificent seven 'New for 2023' openings that should all hit the mark for that something special factor when it comes to a memorable meal.
Of course, it's hard not to start any round-up of Orlando's latest and greatest without mentioning the House of Mouse, and there will be no fewer than three mouthwatering new outlets to try this year.
Roundup Rodeo BBQ: We have been waiting for this to open in the Toy Story Land area of Disney's Hollywood Studios for almost two years, as it suffered several delays due to the pandemic. But, on March 23, we will finally get our first taste of all the barbecue deliciousness in store! Disney previewed the menu last month and it sounds like it should offer all the lip-smacking delights we look forward to in a good BBQ joint. Here's a sample of what's in store:
Begin your feast with tender, scratch-made cheddar biscuits accompanied by sweet pepper jelly.
A variety of crisp salads, such as a refreshing tomato, cucumber and pickled red onion salad dressed perfectly in white balsamic vinaigrette, set the scene for the main course.  
Guests will enjoy delicious house-smoked meats, including fall-off-the-bone tender pork ribs, brisket smoked low-and-slow in-house, and so much more. A robust plant-based menu is available as well, ensuring a meal for the whole family to enjoy.  
And what's a picnic without sides? Choose from traditional favourites like potato salad, baked beans or classic slaw, or opt for more adventurous selections like fried pickles or grilled corn-on-the-cob seasoned with a chili-lime spice blend and topped with cotija cheese.
For a sweet ending, dig into dreamy desserts inspired by everyone's favourite picnic treat: pie!  
An assortment of craft cocktails and non-alcoholic beverages pay homage to classic backyard picnic beverages and the flavours of childhood, perfectly complementing every meal.  
Of course, by "biscuits" they mean the typical American-style savoury scones, while the side dishes are all genuinely classic. It should all add up to a real feast of traditional flavours, and we can't wait to try it.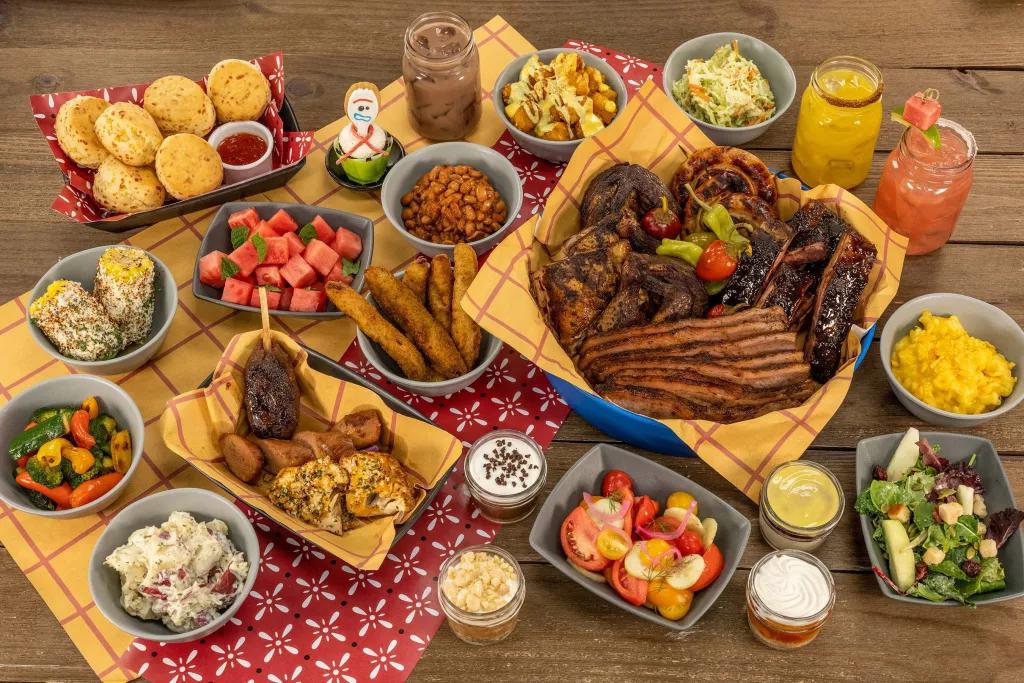 The Cake Bake Shop: This will be another keenly-anticipated Disney venture, in conjunction with Indianapolis baker Gwendolyn Rogers, who has two existing restaurants in Indiana and will be opening her first Florida location at Disney's Boardwalk. It replaces the old ESPN Club and will offer a delectable array of baked goods, as well as soups, sandwiches, salads, quiches, champagne and cocktails, plus a full Afternoon Tea service.
The current locations get rave reviews from the locals, who are smitten with the Cake Bake Shop's elegant style, while the menus, which include crab cakes, a classic Croque Monsieur, broccoli quiche, a poached pear salad and a truly magnificent array of pastries and desserts, should be sufficient to have people making this a must-try on their next Disney visit. We don't have an official opening date yet, but the current level of construction suggests we could be able to sample it this summer.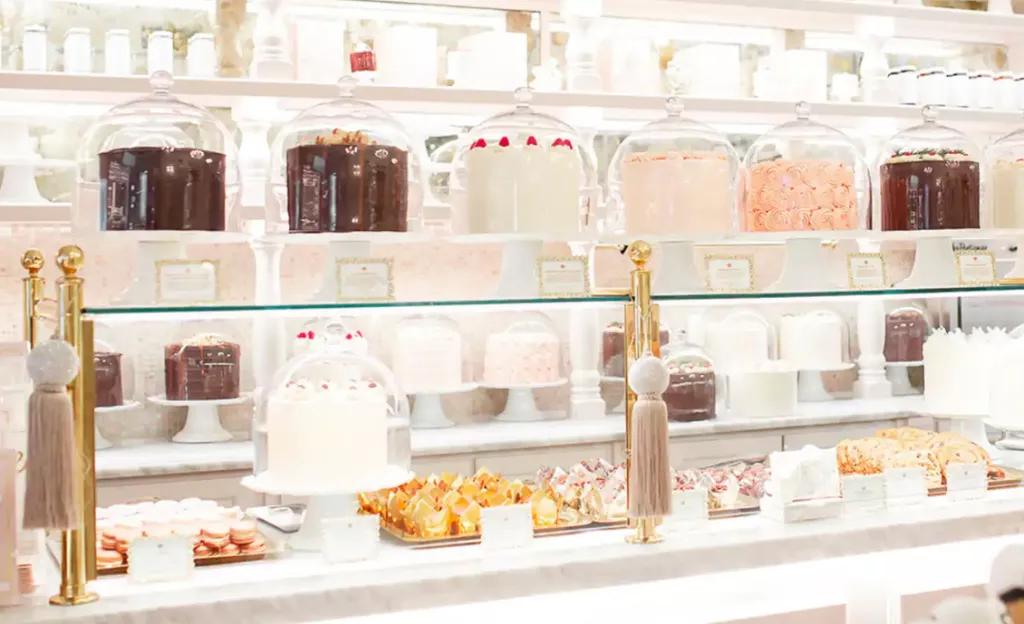 Summer House on the Lake: We don't yet know a lot of detail about this forthcoming new restaurant at Disney Springs (that takes the place of the former Bongos Cuban Café), but what we do know is highly encouraging. The concept comes from existing examples in Chicago, Santa Monica and North Bethesda in Maryland, and promises a California-inspired menu featuring sandwiches, pizza and freshly-baked pastries, as well as seasonal specialities.
They are famous for their oversized cookies and sourdough English muffins, so it should be a great place for a snack as well as a full sit-down meal. Once again, there is no opening date at the moment but, looking at the building work going on right now suggests it will probably be later in 2023.
JoJo's Shake Bar: One of two new outlets coming to Pointe Orlando on International Drive this year, JoJo's will offer some truly decadent treats among its array of ice cream and milkshake creations. Already with five locations in places like Chicago and Detroit, this restaurant and bar looks ready to take on the likes of Universal's Toothsome Chocolate Emporium for outrageous desserts, and their soups, sandwiches and traditional dishes like lasagna and fish and chips look pretty good, too!
Kavas Tacos + Tequila: Also at the Pointe, this new venue promises to make every day Taco Tuesday. From the company that created the fab Greek style of Taverna Opa upstairs at the Pointe, Kavas promises a Tex-Mex culinary fusion to make us go weak at the knees (although we think that may just be the tequila part!). The menu includes traditional fajitas, tacos and desserts, but also some intriguing dishes like Mezcal Mango Salmon and Molcajete Parrillada (a mix of chicken, skirt steak, stuffed peppers, shrimp, rice and refried beans). Like JoJo's, its opening is listed as "imminent," so we should be able to report back on this development really soon.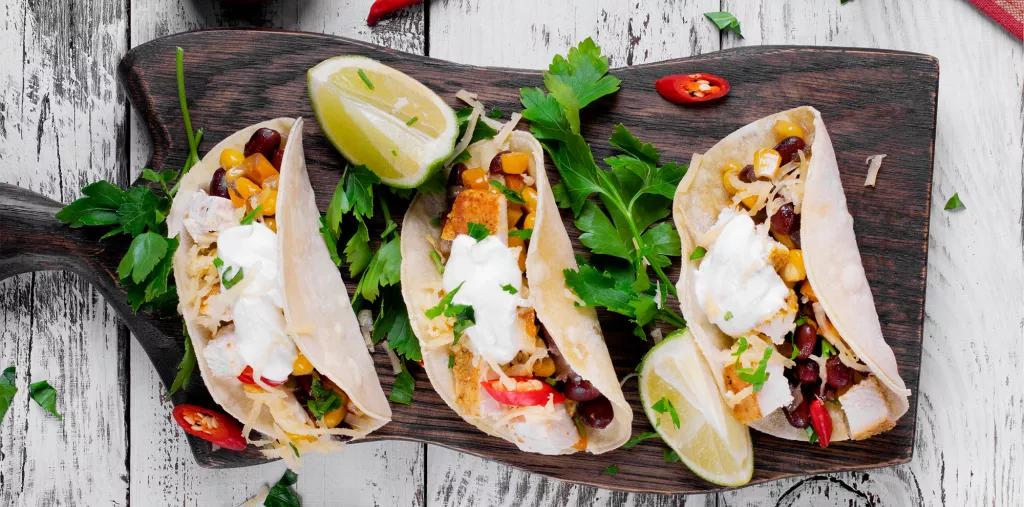 Pigzza: From the owner of the hugely popular downtown Orlando barbecue restaurant Pig Floyd's Urban Barbacoa comes a brand-new concept for 2023. As you might gather from the rather odd name, this is a mash-up of two restaurant staples – Pig Floyd's current barbecue specialities and pizza, plus some additional Italian flavours. It's been in the works for a while (delayed, inevitably, by the pandemic) but it sounds like another must-try outlet from busy local restaurateur Thomas Ward.
Norman's: We're probably saving the best for last here, a brand new fine-dining restaurant that is due to open next week (Feb 15). Florida celebrity chef Norman Van Aken has been a big culinary deal in the state since he opened the eponymous Norman's at the Ritz-Carlton Hotel in 2003, but he's been sidelined since 2019 when the hotel underwent a restaurant rejig and Norman needed to find a new venue. It has been in the works ever since, but is finally ready to open at the Dellagio Town Center complex on Sand Lake Road (the area the locals call Restaurant Row). And, if it's even only half as good as his previous venture, the new Norman's will be a treat indeed. It will feature casual patio dining as well as a formal dining room, and the menu will include some of his New World classics such as dumplings, ceviche and tapas as well as all-new dishes.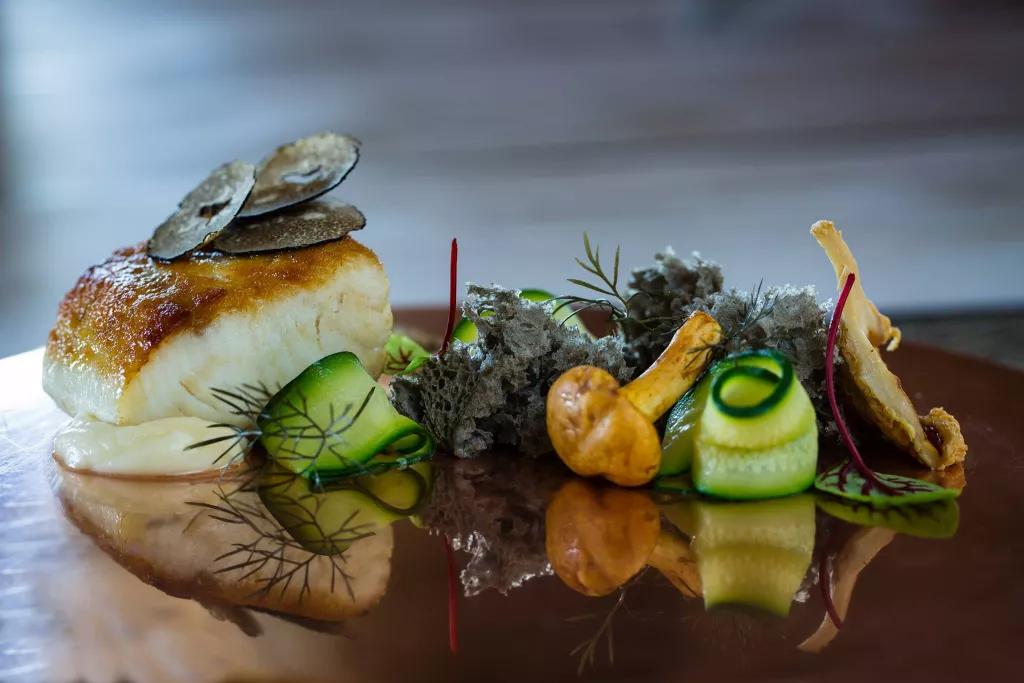 That's our Magnificent Seven for now, but there are sure to be others this year, so stay tuned for more adventures in Orlando dining in the months to come.
What are your favourite restaurants in Orlando? Tell us about them on the friendly Attraction Tickets forums, our Community Facebook page, on Twitter or Instagram.