As any backpacker, globetrotters or solo travelers about their favorite destination or amazing  travel stories, one thing that you would find common in all is definitely going to be the Southeast Asia.
Blessed with natural, cultural and geographical diversity and exotic splendor, SE Asia has become the most revered travel destination among the tourists and travelers all over the world.
Truly magnificent and utterly addictive, this area is definitely going to take you the realm of magic with its grand metropolitan cities and villages that are still untouched from the modern day amenities and luxuries of daily life. And we haven't even started explaining SE Asia yet.
Southeast Asia is just like a fairyland with lush green tropical forests, gently swaying palms on the beach, paddy fields sparkling in the sun, pristine white beaches and oh so sweet people.
Planning a trip to Southeast Asia in coming days and wondering what all places and activities you should include in your itinerary? Then, all your answers are in the below mentioned list where we have compiled a series of activities and places that you should definitely include in your bucket list for SE Asia. So, let's not waste any more time and check them out.
Go on a Hike in Sapa
Established in the year 1922 by the French authorities, Sapa is one of those places that would steal your heart with its rugged terrain and scenery.
If you are a keen photographer, then  get your lenses ready as you are going to get some of the best shots of your life.
Known for its lush paddy fields, deep valleys and thick mist that covers the peaks almost for the entire day, this place is a beautiful summer retreat with French style villas and restaurants.
Be a Solo Traveler in Bali
Want to be a solo traveler? Then, select Bali as your first solo trip destination and you would be glad you did.
Being coined as the paradise of Southeast Asia, it would sweep you off from your usual life to a place where there are secluded beaches, children playing around in paddy fields and the most panoramic views of beaches and fathomless seas from the zenith of the mountains and hills.
Moreover, you get a chance to see the historic wonders that would fill you with a sense of amazement and spirituality.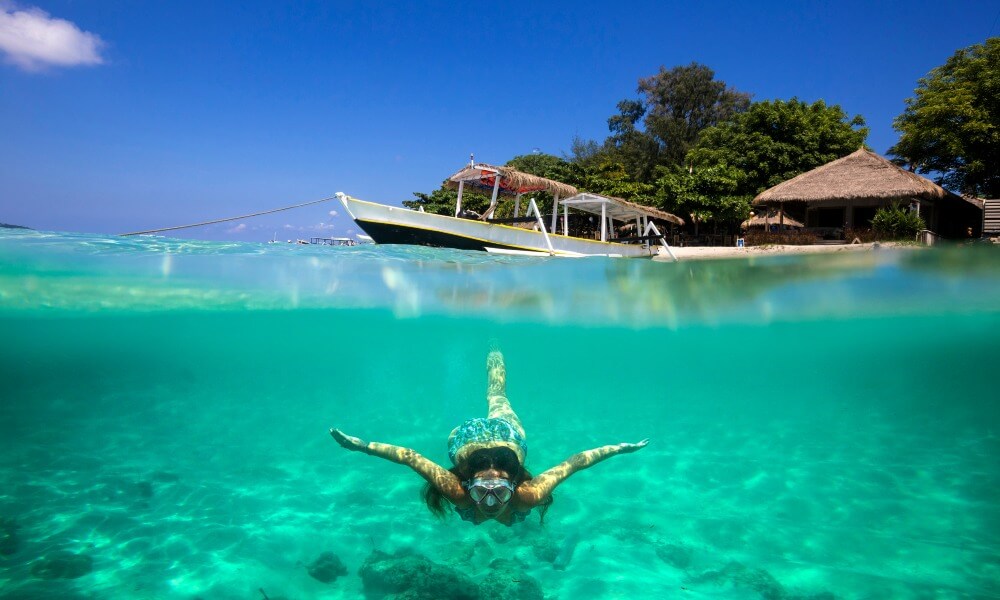 Travel to Hoi An in Vietnam
If we are not wrong, then Vietnam would never be a part of your bucket list.
Trust us, by chucking out Vietnam, you have no idea what you are missing. One of the best places to visit while you are in Vietnam is Hoi An.
This a charming old town with small streets that are lined with the traditional wooden houses, hundreds of small shops and architecture that you won't get anywhere else.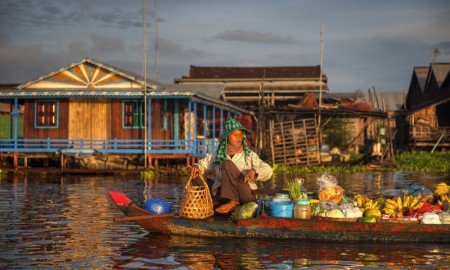 Time Travel to the Past with Komodo Dragons in Indonesia
Love the Jurassic Park series and wonder about the much extinct dinosaurs?
Well, if you share the same passion, then you should definitely visit Komodo National Park in Indonesia, a natural abode to the giant lizard known as Komodo Dragon.
And these monstrous lizards are not the only attractions.
Did we mention that this place also houses some of the most beautiful off the beaten trails that are yet unexplored by the tourism industry. One thing that we forgot to mention is the out of the world pink beach!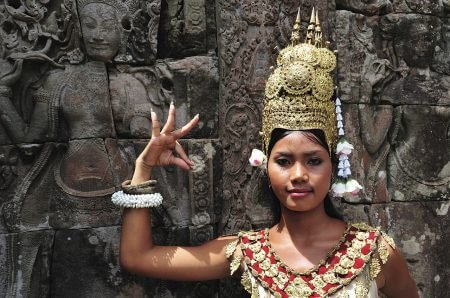 Explore the Mighty Ruins of Angkor Wat in Cambodia
Many times the tourists complain that a specific activity or tourist spot was oversold and it failed to do justice to their expectations.
Well, we definitely agree with the point, but the ancient ruins of NAgkor Wat in Cambodia would never fail to mesmerize you, no matter how high your expectations are.
The whole complex is simply grand and the intricate stone carvings would definitely impress you.
Take a Dive into the Kuang Si Falls in Laos
There is not even an iota of doubt in the fact that most of the times, Laos is overshadowed by its neighbors like China and Thailand.
But that is where most of the travelers commit the mistake as they have no idea what it is all about the lands of Laos.
And if you have doubts, simply visit the Kunag Si Falls, where the cascading waters would make you fall in love with the nature. Though it can be pretty crowdy, but the sheer beauty would make your heart skip a beat.
Shop to Your Heart Full from the Floating Market in Bangkok
Many people complain that the floating markets of Bangkok are nothing like the gondolas of Venice, but even those gondolas can't beat the chaotic charm of these colorful markets.
This is one of the most fun and exciting experience that you can have in Bangkok.
Be a Part of the Lantern Festival in Thailand
If you are planning to travel to Thailand in November, the head straight to Chiang Mai to be the part of the world famous Lantern Festival known as Yi Peng Festival.
Just imagine thousands of paper lantern filling up the dark, night sky with illumination. During this festival, the whole city of Chiang Mai transforms into the city of golden lights.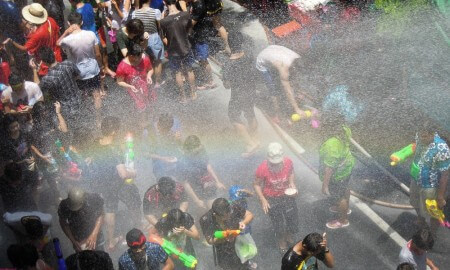 Cruise the Calm Waters of Mekong Delta in Vietnam
Also known as the rice bowl of Vietnam, Mekong Delta is a rich fertile land decorated with carpet in various shades of green. It is one of the most gorgeous waterways that moves in  a slow rhythm. You would find houses, markets and boats floating upon these streams and canals that present the most beautiful scene you have ever witnessed.
Rekindle Romance in Your Heart at Laung Prabang
The famous World Heritage City of Laos, Luang Prabang is the paradise of hopeless romantics. The whole city is filled with architecture influenced by the European style. Thanks to the flower studded boulevards and quaint, little bistros, now travelers are ditching its mainstream counterparts and planning to visit Luang Prabang.
Trust us, we have just touched the exteriors of Southeast Asia. There are still many unexplored and untouched destinations so beautiful that they would bring tears to your eyes. So, what is stopping you? Hop on to the next flight to Southeast Asia and explore the mysteries of this mysterious, yet beautiful lands.
Author Bio: We are Backyard Travel and Asia Is Our Backyard. We are inspired by the beautiful and inspiring attractions of Asia and its unforgettable beauty. That's the reason we offer customize tours to the most sought after destinations of Asia and also provide the relevant information about all these places.