Renewed hope for travel to return in 2021
Booking (and selling) travel has become much more complicated in the last year.  Travel corridors have opened only to be closed again at very short notice.  Some borders – including the US – remain closed.  Some countries require testing upon arrival and others upon departure.  With the news of two successful vaccines with more likely on the horizon, there is more hope for travel to return in 2021 and life to return to normal.
Book with confidence
We have launched a fantastic Free Covid Cancellation Cover policy on the majority of our attraction tickets and our hotel packages too. This means that you can book your tickets safe in the knowledge that if COVID-19 disrupts your travel plans, you can either amend your booking for free or cancel your booking with a full refund paid within 21 days. No quibble, no hassle, no stress.  All backed by our ABTA guarantee which says that we must abide by their code of conduct and do as we promise on our site and in our advertising.  In short – if we say we'll do something – we'll do it.
Our Covid Cover offers Full Refund Protection in any of the following situations:
Your chosen attraction is closed on your activity date due to COVID-19 
The origin or destination country border is closed to travel for the duration of your holiday dates 
The FCO advises against travel to a destination for the duration of your holiday dates as a result of COVID-19
Or, Upgrade to Flex Plus Cover
What Covid Cover doesn't provide protection for is if you don't want to travel but it is possible to do so.  However, Orlando ticket customers can upgrade their tickets to Flex Plus from just £10pp which means if you don't want to travel due to safety concerns or restrictions, we will refund your booking in full (minus the cost of the Flex Plus) within 21 days. In fact, you can cancel for any reason whatever. We won't even ask why. We will simply refund you. That is real peace of mind.
New destinations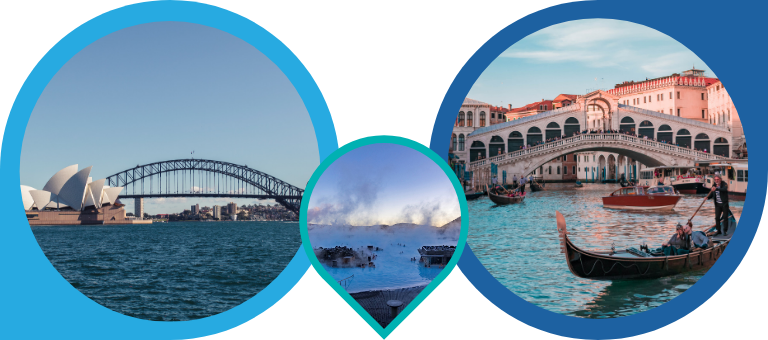 This year, we have added hundreds of fantastic new tours and attractions in Europe. From Gondola rides in Venice to seeing the Northern lights in Iceland or visiting the Nou Camp in Barcelona.  And we've also been busy contracting new attractions to sell in further afield destinations. If you want to climb The Harbour Bridge in Sydney, enjoy a wine tasting tour in New Zealand or sail on a jazz cruise in New Orleans, all of these attractions and many more are now available on AttractionTickets.com  
Orlando
As ever, we have been busy working with the world's leading attractions to bring you some unbeatable deals.  At Walt Disney World Resort in Florida, we are offering up to 4 nights free at all of their onsite hotels, 14 days for the price of 7 and a free $250 spending money when you book a 2021 hotel + ticket package.  Plus, all of our hotel + ticket packages are financially protected with our ABTA bond. 2021 will be an amazing year to visit Walt Disney World; Star Wars: Galaxy's Edge is now open in its entirety and both amazing new rides - Star Wars: Rise of the Resistance and Millennium Falcon: Smugglers Run are waiting for you. Remember though, you now need to book the days that you want to visit the Walt Disney World parks and reservations can only be made on My Disney Experience once you have a ticket.  We will email you your ticket numbers within 48 hours of full payment so you can get on with reserving your days. Your gate ready Disney branded tickets will be posted to you within 72 hours of full payment. 
At Universal Orlando Resort, we are discounting all of their amazing hotels by 5% making AttractionTickets.com the best value website to buy onsite hotel + ticket packages guaranteed. On-site hotel guests get extra privileges such as early park access, free transportation and some even offer free Universal Express meaning shorter queue times. Staying in the heart of the action is the best way to visit the remarkable rides and attractions at the Wizarding World of Harry Potter.
We can't wait to get back to Orlando and I'm sure you can't either.   
We're here to help
During the Covid crisis, we have remained open throughout. Our lines are currently only open for reduced hours of 10am to 4pm, 5 days a week but we will return to 9am to 9pm 364 days a year as soon as we can. We have had to be patient waiting for the attractions to re-open and travel to start again. We are hopeful that you will be able to travel again next year and that we can get back to what we love doing – Adding Happiness to your holidays.
Best wishes,
Olly