Escaping this winter has never been more tempting
As we start to say goodbye to the last days of summer, plenty of people in Ireland have unfortunately still not been able to escape to somewhere warm and sunny for a short break. With travel restrictions in place in lots of countries for the majority of 2020, it's no wonder that more people are looking to take a winter sun holiday instead.
We know how important a holiday is to you and how stressful booking travel and activities can be at the moment. This is why we take the stress out of booking with our FREE COVID COVER* on the majority of our tickets and attractions, including everything listed below, so you can book with full peace of mind that if Government advice on travel changes, you'll be covered for a full refund within 14 days.
Winter sun from Ireland doesn't mean travelling too far In fact, we can recommend two amazing fun-filled destinations that will be warm enough for visits even when the snow is falling and the ice is setting on your car in Ireland!
Tenerife
 The Canary Islands have always been a popular destination for people from Ireland in winter as their African climate promises warm weather all year round! We love Tenerife in particular as it's home to 'the best waterpark in the world' as voted by TripAdvisor users – Siam Park! Tickets to Siam Park are a must if you're visiting Tenerife as it caters for the whole family – from thrill seekers to chill seekers young and old.
If you want to see the amazing range of attractions available at the park, watch the video below. This was filmed in April and, as you can see, it was scorching!
Despite appearances, we loved the Tower of Power, the incredible vertical drop slide that whizzes you down at speed of 80kmph in a terrifying free fall! Equally, we also loved chilling out on the beach and making our way in a leisurely way around the lazy river. You really can't miss it if you're visiting Tenerife, even in winter, as the park is open all year round.
Another place you simply must visit on your holiday in Tenerife is the fascinating Loro Parque, home to hundreds of gorgeous exotic animals and birds. You can even buy a combo ticket for both Siam and Loro Parque to save yourself money if you're planning on visiting both on your holiday (which we would absolutely recommend!).
Loro Parque is in the north of the island, where the climate is a little more luscious and wet, and helps to make you feel as if you have been transported you to the rainforest. Plus, all the exotic parrots and other birds flying around add to the illusion too. You can see what we got up to on our visit to Loro Parque in the video below. Warning, there's a lot of bird action!
Parrots are just one of the many highlights though, you can also expect to see giant tortoises, penguins, and even white tigers! There's so much to see and do, and we especially recommend you take in the Loro Show while you're there to see how clever these birds really are.
Dubai
Another fantastic option for winter sun from Ireland which is slightly further afield is Dubai. Dubai, while considered long-haul, is extremely well connected and you'll only need to take 1 flight to get there, meaning it's totally doable for a week's holiday. Once you arrive in Dubai, you'll be blown away by the luxury and glamour of the city, as well as the scale of things to see and do while you're there.
We recommend you check out Dubai's most popular attraction, the staggering Burj Khalifa, which offers incredible views over Dubai from the highest observation deck in the world. Make sure you book your Burj Khalifa tickets in advance as these can sell out quickly and this will also give you the right to skip the ticket queues.
Another Dubai highlight has to be the novelty of visiting a water park in January or February! There are two fantastic water parks in Dubai: Wild Wadi Water Park and Atlantis Aquaventure Water Park Dubai. Pick one or experience them both by booking your tickets in advance and saving yourself money on the gate price. You especially won't want to miss the water parks if you're visiting with kids.
Finally, make the most of the long warm evenings in Dubai by going on a desert safari in a luxury 4-wheel drive vehicle, taking in the magic of the Arabian sand dunes. You'll also enjoy a 3-course Arabic feast with entertainment from an authentic belly dancer and folk music entertainer before settling down to sleep in a Bedouin campsite to experience the authentic Bedouin way of life but with a splash of luxury of course – this is Dubai after all!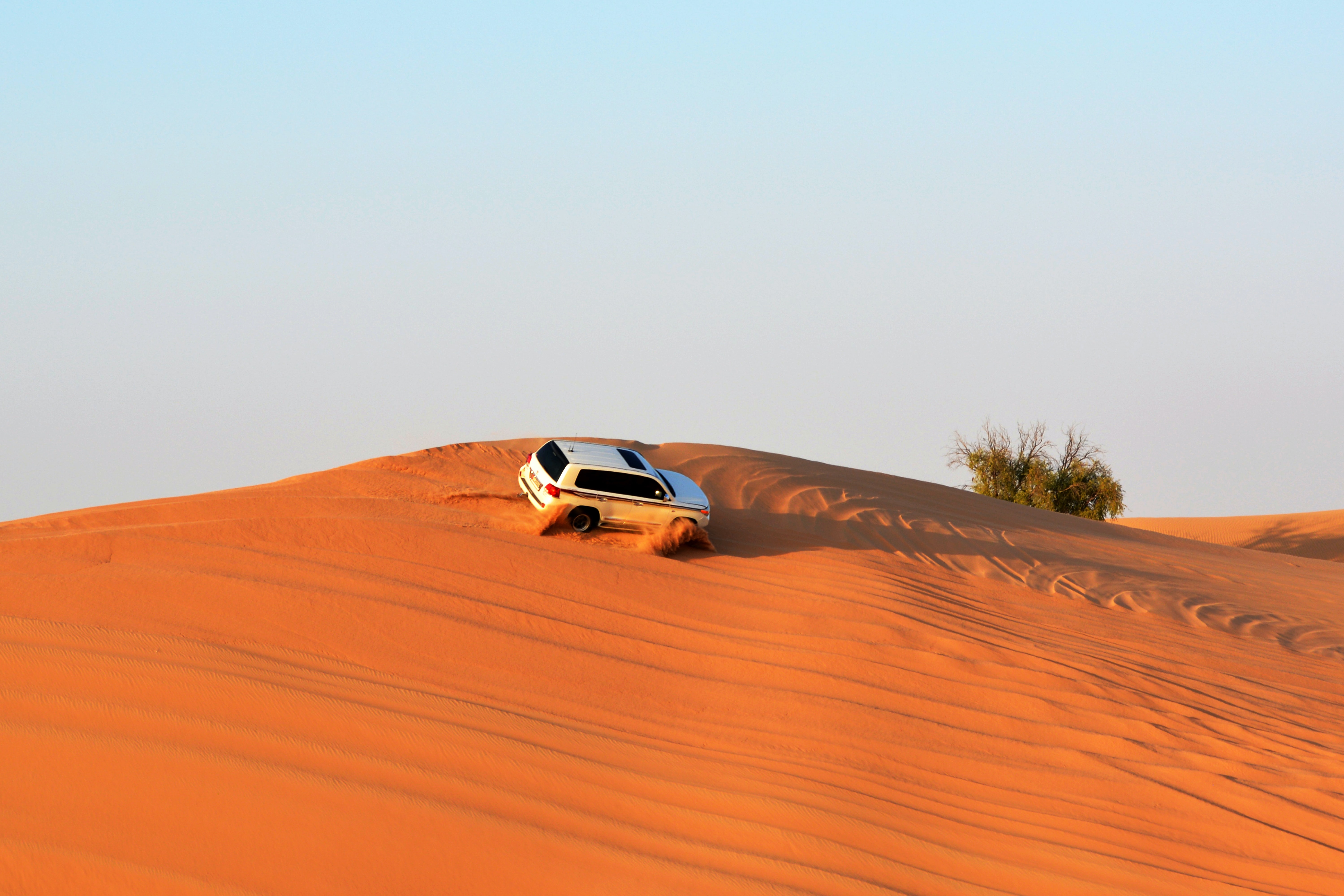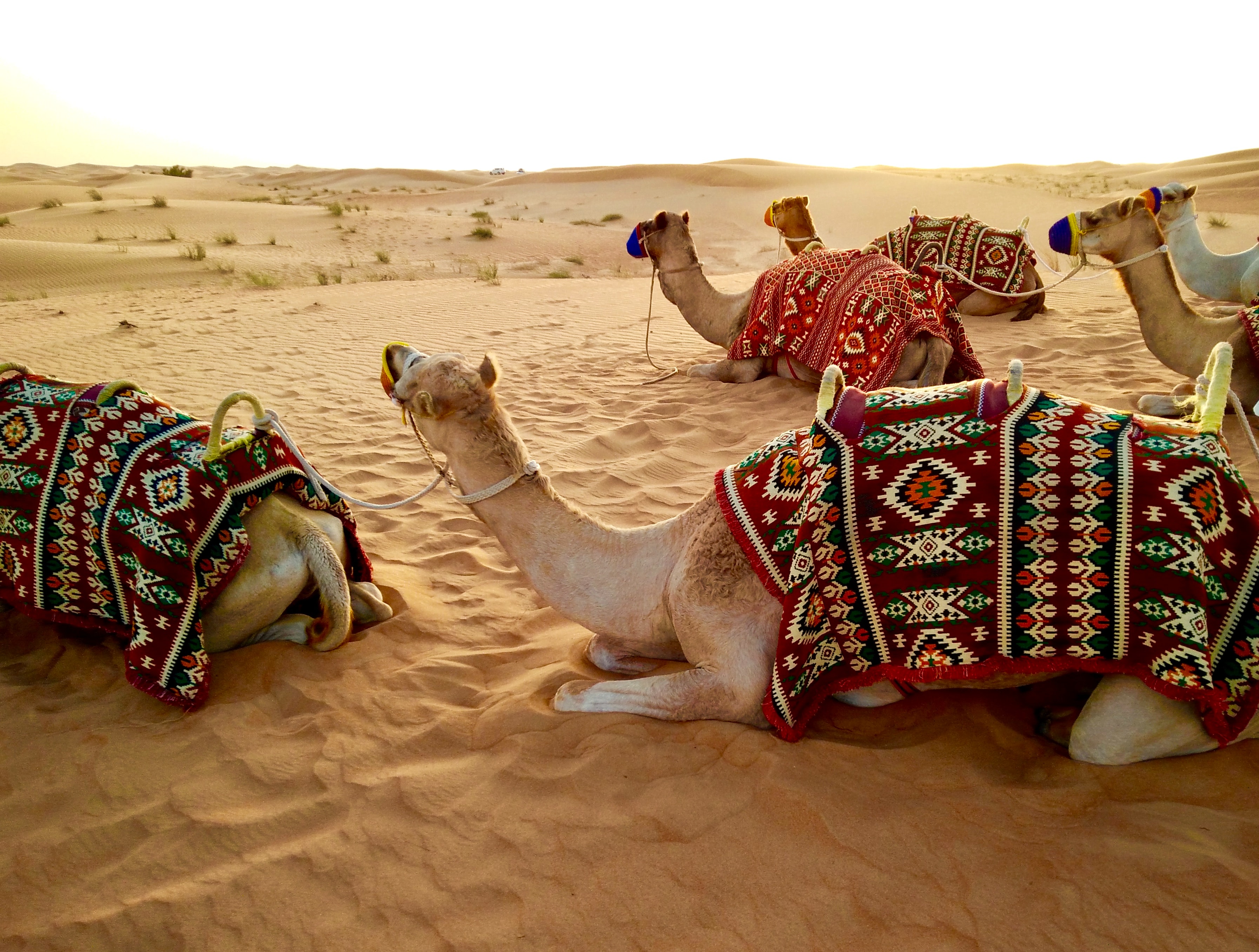 Before making any travel arrangements for this winter, be sure to check FCO advice for travel to that country and local laws on what restrictions may be in place during your visit. This guidance can change frequently, so make sure you keep informed and updated in the lead up to your holiday. And remember, if FCO guidance changes, the attraction closes or the border closes before your trip, you are entitled to a FULL refund on your attraction tickets and tours* with our Free Covid Cover.
*Free Covid Cover only applies to new bookings made on or after 11th September. The following tickets are excluded from the Free COVID Cover Offer: All Disneyland Paris Tickets, all Dubai Parks and Resorts Tickets, all Las Vegas Shows, all Sports Tickets.