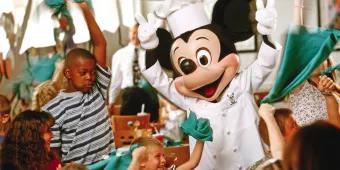 There's good financial news for Disneyland Paris, despite the current struggling economy, the parks earnings reports show revenues up by 5%.
This rise in revenue reflects the continued growth of the number of people visiting the park, up from 15 million to 15.6 million, as well as a higher volume of guest spending. The news also goes some way to allay the fears that the struggling economy could have a serious negative impact on theme park visitor numbers.
The increase in guest numbers has been attributed to the parks increased spending aimed at enhancing the overall guest experience. The new spending plan was introduced last year and increased park operating hours, added new entertainment and improved the appearance of guest facing assets.
This re-investment means that the park maintains its spot as one of the best tourist attractions in Europe and is bound to ensure that many more Disneyland Paris tickets are sold in 2013.