There is a famous saying – Family is not an important thing, it is everything.
Without a doubt, a family does play an important role in our lives.
This bond becomes even stronger when you spend more time together, especially during vacations.
So, double the joy of your vacations by visiting some of the best European destinations with your family.
So, here are some of the finest European destinations where you can holiday and spend more time with your family.
Umbria, Italy
Nestled between historic towns of Gubbio and Assisi, Villa Pian Di Cascina covers 20 acres of Umbrian countryside. Villa Pian Di Cascina is a 17-century farmhouse which is perfect for family stay.
Every flat accompanies outside open space and you get to enjoy your privacy.
The kids can indulge in different activities including – sand pit, play mini-football, ride bicycles, sandpit, ride-on toys, enjoy splashing in the pool.
The adults also have the option of enjoying mini golf, pool, tennis, and badminton. You can take a day trip to Assisi and Perugia as well.
Central Brittany, France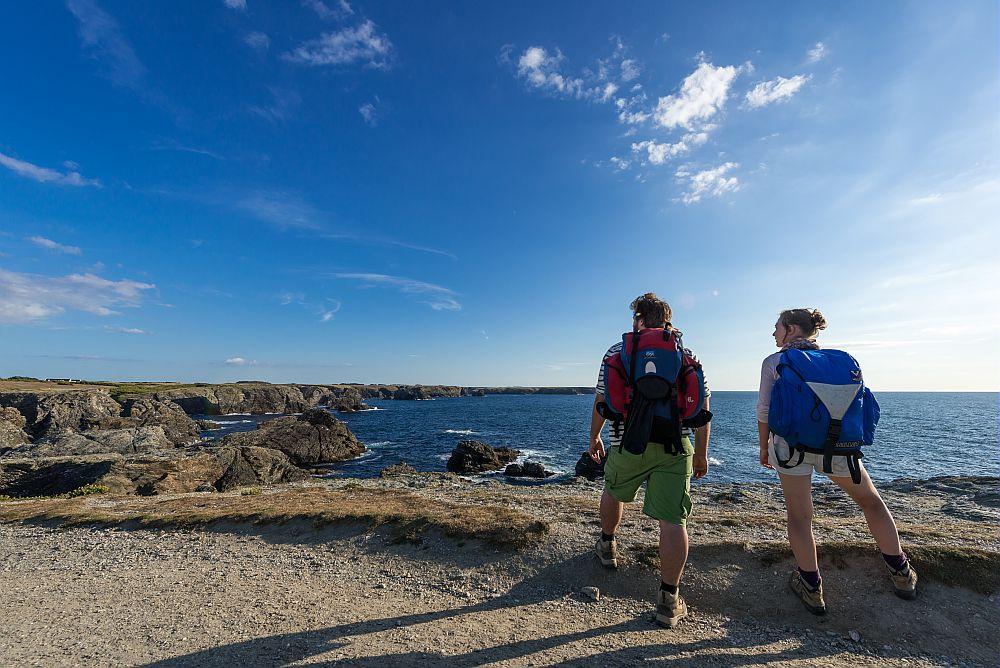 If your kids are grown ups, this French city packs in plenty of adventure that the kids can explore.
You can make your kids a part of a weekly expedition into the woods where they get to learn more about mini-beasts, flowers and moreover they get to enjoy slides, swings, forts, and climbing the wall. There are four cottages which have fenced gardens and if you like fishing, then there are fishing lakes as well.
You can drive to Morbihan coast which is known to have sandy beaches and Lac de Guerledan where you will find manmade beaches and your kids can enjoy swimming here.
Charente-Maritime, France
Travelling to Sunflower Gites with your family is the best way to make the most of the holidays.
This is where you get to enjoy traditionally cooked pizzas.
The kids can have a gala time at the two pools, big lawn, a big playground to enjoy cricket and football, and playing outdoor table tennis. A 20-minute drive will take you to the famous seaside resort of Saint Georges de Didonne where you get to enjoy beautiful sandy beaches.
Travelling to the other direction, you will come across Cognac, where you get to visit the beautifully-built churches and museums.
Halkidiki, Greece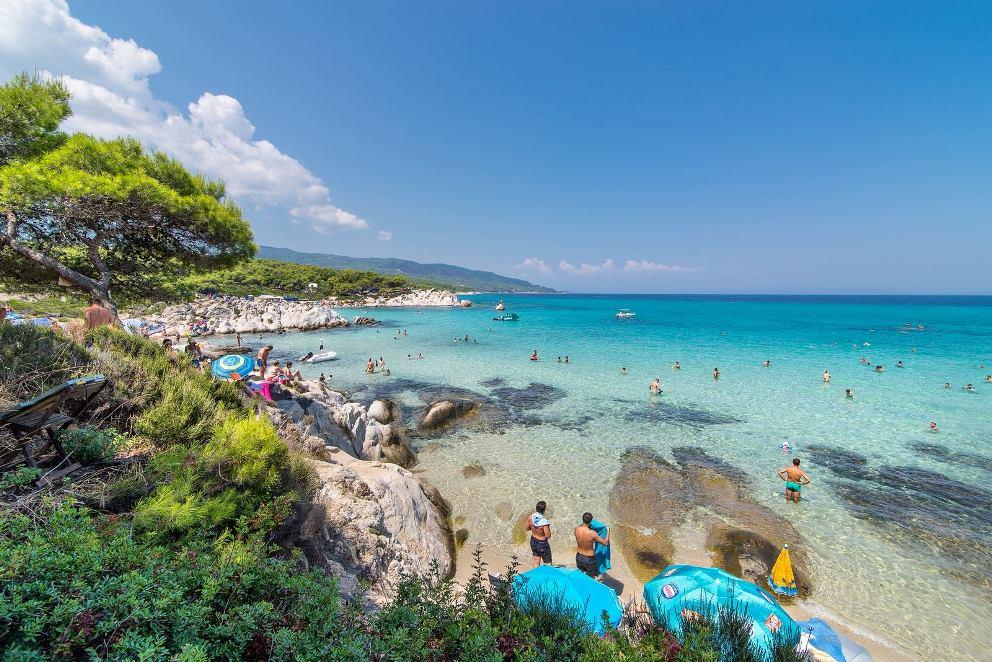 This beautiful city is located towards the north of Greece and it is popular for its beautiful beaches, museums, sights, and resorts. You can have a great time with your family members at some of the best beaches including – Kavourotrypes beach, Armenistis beach, Kalamitsi beach, Sani beach, Kallithea beach, Hanioti beach.
There is no dearth of sightseeing while you are in Halkidiki. In addition to its gorgeous beaches, you get to explore beautiful landscapes, seaside villages, ancient sites, and monasteries.
One of the popular sites of this place is Cave of Petralona, one thing that makes this cave popular amongst the tourists is that human traces were found here.
Lanzarote, Spain
There are various elements that collectively make Lanzarote a great place to enjoy holidays with your whole family.
Playa Grande, in Puerto del Carmen, is one of the popular beaches here, the kids can play in the calm water while you have a relaxing time on a lounger.
The best things of Puerto del Carmen is that it is connected to beach resorts of Playa de los Pocillos and Matagorda.
You can enjoy windsurfing, jet-skiing, and parasailing as well.
Visit Texas Lanzarote Park, here the kids will surely love panning for gold, canoeing, and pony rides. Make sure you have taken your kids to Animal Magic Zone where they can see giant tortoise and snakes.
A visit to Timanfaya National Park will give you an opportunity to check volcanic hills. Some of the must-visit places in Lanzarote are – Costa Teguise, Puerto Calero, Matagorda, and Playa de los Pocillos.
Fuerteventura, Spain
Fuerteventura is a must-visit for the whole family as it has something for everyone.
With its popular resorts and sandy beaches, it won't be wrong to call this place a hidden gem when it comes to family holiday destinations. You can stroll leisurely towards the local markets, fun bars, there is so much to explore.
Enjoy your kids making cute sand castles at some of the beautiful beaches – Glass beach, Flag beach, Grandes Playas, Waikiki beach, Olivia beach, and Small Harbour beach.
You can be a part of different watersports, windsurfing, and mountain biking.
You can enjoy ferry trips and fishing trips with your family and they will surely have the time of their lives. Fuerteventura hosts different events throughout the year including fiestas and carnivals.
Rhodes, Greece
There are various reasons to choose Rhodes as your next holiday destination. The place is popular for its beaches, nightlife, food & drink, and shopping.
Let me first talk about the beaches, the place has more than 40 beaches and sandy coves with various amenities such as – taverns, bars, watersport centers, and hotels.
You will just love the blue water of the family-friendly beaches and the surrounding natural beauty. Some of the best beaches of Rhodes are – Ladiko, Sambika, Kallithea, and Saint Paul's Bay.
Enjoy buying jewellery from some of the best stores. You can also buy gold and silver stuff from Hippocrates Street. Enjoy buying ancient friezes, vases, and statues.
Enjoy bargain shopping at various little shops at Socrates Street & Orffeos Street. Here, you will find pure leather belts and purses as well.
Andalucía, Spain
With traditional white washed towns, beautiful beaches, and tourist attractions, this is a picture-perfect city to spend your holidays with your family.
Adding to the Spanish charm are the beach resorts, backstreet tapas bars, and restaurants. Bolonia is a small town which is known for its wooden beach restaurants, Roman ruins, and juice bars.
You will feel the breeze kissing your hair and this also helps you to enjoy kite-surfing. Make sure you have explored Cabo de Gata-Nijar Natural Park which is home to the largest marine reserve and you also get to visit some of the beautiful beaches here.
Some of the best beaches you should visit are – Rijana beach, Monsul beach, Cantarriján beach, Cantarriján beach, and Las Calas del Pino beach.
The city is popular for its rich history and every year the place is visited by lots of tourists. The Alhambra is a stunning Moorish palace (UNESCO World Heritage monument) where you get to witness historic fountains, decorated halls, and patios.
Alcazaba is also a Moorish fortress and make sure you have visited Paradors, a 12-century castle.
Tenerife, Spain  
Tenerife is one of the popular Spanish destinations for family holidays.
The place offers various places which you can explore along with your kids.
Start off by visiting Teide National Park where you can witness the highest mountain (around 2000m).
The north side of the city is home to some of the famous tourist areas.
Here you get to explore gorgeous beaches, a striking complex of swimming pools, you can also choose from a wide range of hotels, restaurants, and shops here. Visit the botanical gardens in Puerto de la Cruz, a wildlife park, an aquarium. There are various historical buildings waiting to be explored.
There is no doubt that Europe has some magnificent places for your next holiday with your family. So, what are you waiting for, make a choice from the above-discussed places and have fun.
Author Biography
Emma Brown is a writer by profession. She has done Masters in Journalism and Mass Communication and is a Gold Medalist in the same. A voracious reader, she has written several articles for sites like Fixithere and newspapers like The Telegraph. She loves traveling and photography.