The ultimate land of make believe, Disneyland Paris, celebrates its 25th birthday this spring, and you're invited to the party.
Feel the magic like never before as you experience the spectacular thrills this enchanting wonderland has to offer.
From remarkable parades to the spellbinding illumination show, this once-in-a-lifetime celebration is something the whole family will adore.
Disney Stars on Parade
Disneyland is an all-singing, all-dancing world of fun, and you haven't experienced true entertainment until you've witnessed the Disney Stars on Parade extravaganza.
Tinker Bell has sprinkled some 25th anniversary sparkle onto this fantastic display, which includes a mighty fire-breathing dragon alongside all your Disney favourites.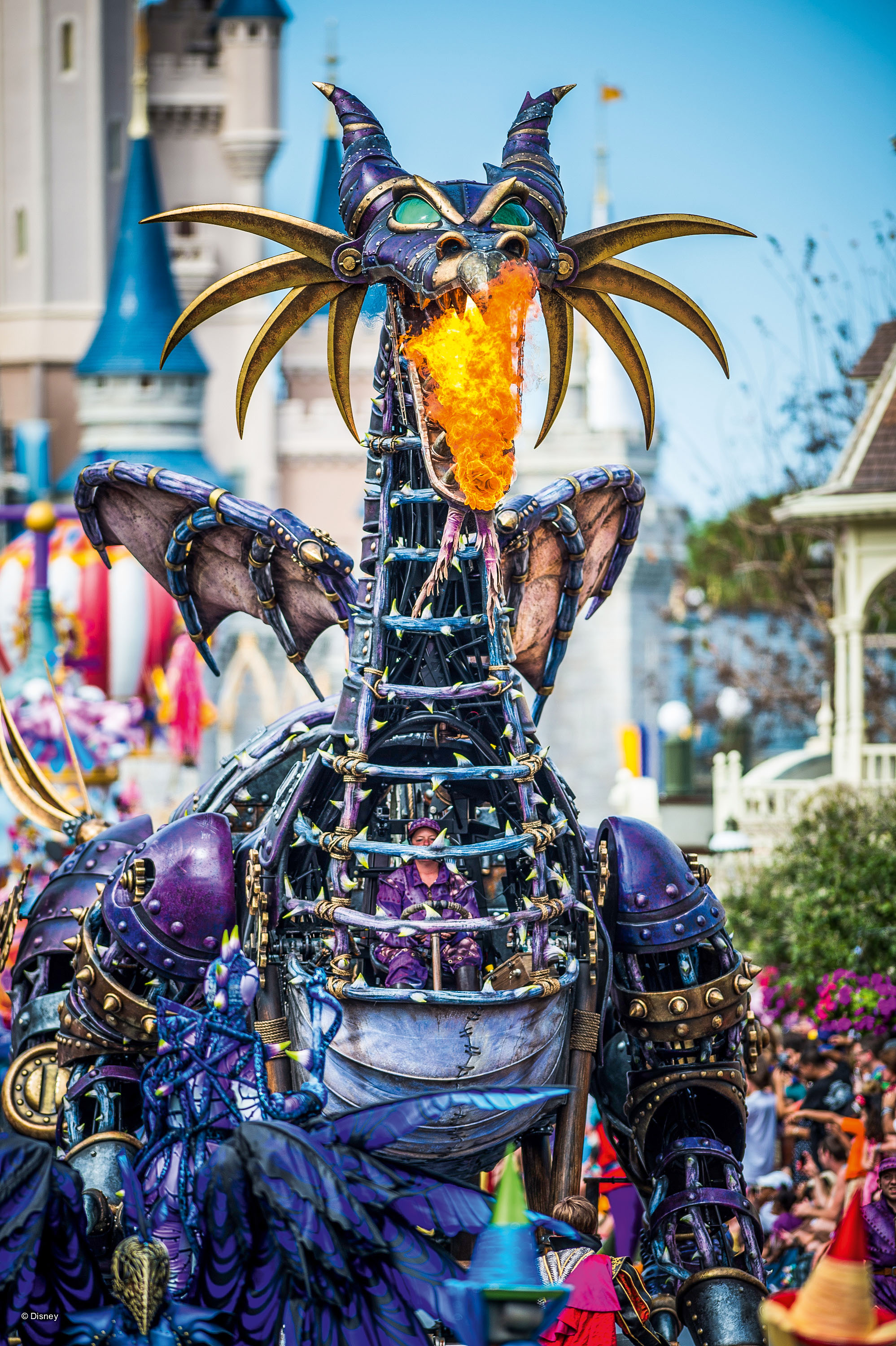 During this epic parade, you'll discover eight universes along Main Street USA. The experience will take you through each element of a classic Disney story, from friendship and adventure to magic and romance.
With colourful costumes, enchanting music and an all-star cast of your favourite characters, you'll love every second of the Stars on Parade attraction.
Keep an eye out for Buzz and Woody's wheel of friendship, and a toe-tapping Jungle Book and Lion King collaboration that will have you singing the familiar songs all day long!
A fairytale waltz
Your little heirs can enjoy a royal celebration with their favourite Disney princesses, including Rapunzel, Aurora, Belle, Snow White and Cinderella.
In their beautiful sparkly gowns, the princesses from Disney's classic tales will bring 25 years of magic to life through an elegant waltz.
This magical real-life ball takes place against the enchanting starlit background of the Sleeping Beauty Castle and its breath-taking fountains.
Star Wars takeover
In an exciting treat for any budding Jedi, the classic Disneyland attraction Space Mountain will be taken over by Star Wars from Sunday May 7th for a limited time only as part of Disneyland's anniversary celebrations.
The Empire is expecting you, and your mission is to blast through a swarm of menacing TIE fighters and terminate the Star Destroyer.
Teens and adults alike will be thrilled by the frenzy of green and red blaster fire in this awesome experience, perfect for Star Wars fanatics everywhere.
There's even more excitement in the galaxy far, far away as Star Tours: The Adventures Continue comes to Disneyland Paris.
This incredible expedition includes more than 70 mission combinations, sending the intrepid explorer to the Death Star and the exotic lands of Tattooine, Jakku and Hoth, to name but a few.
This electrifying 3D attraction is not to be missed, and promises a unique surprise at every turn.
Incredible illumination show
When night sets in around the magical kingdom, you'll see the monumental Sleeping Beauty Castle burst into life.
Mind-blowing special effects will take you through some of Disney's most famous stories, such as Beauty and the Beast and The Lion King, as well as contemporary tales including Frozen, Star Wars and Pirates of the Caribbean.
With breath-taking firework displays, mesmerising laser effects and magnificent fountains, the 25th anniversary illumination show is something the whole family will be talking about for years to come.
Want to experience a Disneyland adventure with your family this spring? Book your tickets today and let the magic begin!