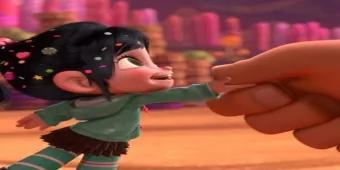 Who is Vanellope Von Schweetz?
Vanellope Von Schweetz is the high spirited and troublesome video game character starring alongside Ralph in Walt Disney Animation Studios' Wreck it Ralph – find out more about Vanellope's character!
As much as we are excited about the release of Walt Disney Animation Studios Wreck it Ralph, we are most enthusiastic about meeting Vanellope Von Schweetz. In fact, so excited are we to watch Vanellope on screen that we thought we'd share with you the back story on this spritely character that you'll soon be able to meet at Disney World with  your Disney tickets.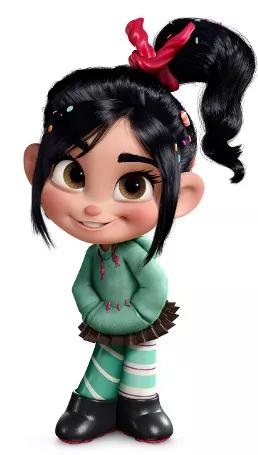 Those of you that read our post on Wreck it Ralph yesterday will know that the Walt Disney Animations Studios film takes inspiration from the 1982 arcade video game Fix it Felix, in which Ralph is the villain. Vanellope on the other hand is from the candy coated cart racing game Sugar Rush and lives in the secret location Diet Cola Mountain volcano. She meets Ralph on his journey across video games and with her curious, cheeky and outspoken personality very quickly becomes Ralph's thorn in the side. 
Voiced by the just as sassy actress and comedian Sarah Silverman, Vanellope is a nine year old with ambitions to become a cart racer in Sugar Rush alongside her fellow video game characters. However, considered the glitch in the game by King Candy – ruler of Sugar Rush Kingdom – and bullied by other Sugar Rush characters, namely Taffyta Muttonfudge, Vanellope becomes an outcast. 
Those of you with your
Disney tickets
will be able to meet Vanellope Von Schweetz in November at the entrance to the Magic of Disney Animation in Disney's Hollywood Studios, where she'll be available for character meet and greets!
Keep checking back here for Disney's confirmed dates for Wreck it Ralph character meet and greets!