Consider the UK and Europe this year
It's no surprise that Coronavirus continues to change the way we holiday and unwind, and, although we are starting to see some countries open up, many are not there yet. As well as that, we are all a bit more hesitant to leave our homes and going on a long-distance holiday seems like a long way away.
However, that doesn't mean your family needs to miss out this year. Whether you are celebrating a milestone birthday and want to do something special to mark the occasion or are looking to enjoy a bit of life after lockdown, why not consider a holiday closer to home?
All across the UK and Europe, there are amazing adventures to be had and attractions to see. Read on to find out more of the benefits of holidaying closer to home.
Less travel time, smaller time difference
Planning a longer and more distant trip is an amazing experience, but for those who lead busy lives or have little ones that just won't sit still, travelling a shorter distance can be more convenient. By travelling closer to home, you'll be able to enjoy shorter flight times or even avoid the plane altogether by taking a train or driving.
Bump to Baby blogger, Alex, spoke about her family's excitement about taking the Eurotunnel for the first time on her blog: "As we'd not been on the Eurotunnel before, we didn't really know what to expect so we were all rather excited about being able to take our car below the sea over to France. Ethan had been so excited for a couple of weeks before our trip and had kept asking me how many sleeps until we got to go on the Eurotunnel. The journey was really smooth and so quick too, taking only about half an hour or so to get to Calais. The boys loved it and loved coming to sit in the front of the car with us whilst we travelled."
As well as that, you can enjoy a smaller time difference. Whether you find it hits you on the way there or the way back, jetlag can be a real pain and although there are various ways to try beat jetlag, the best way to avoid it altogether is to travel closer to home. Yes, you may end up an hour or two ahead, however, this will be much easier to manage.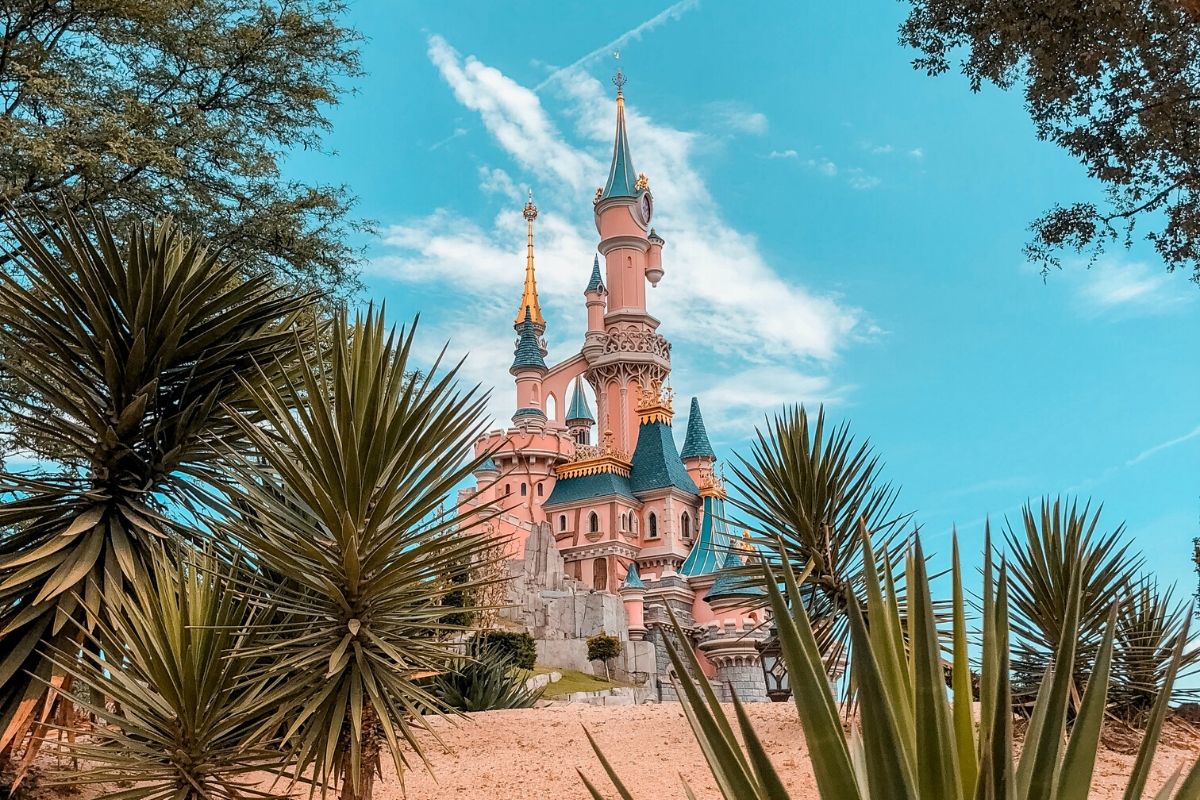 Amazing attractions and theme parks
For all of us theme park lovers, Orlando often comes straight to the front of our minds when we think about dream attractions. However, there are plenty of wonderful experiences to be had closer to home.
The most prominent being Disneyland Paris. With its magical charm and allure, kids and grown-ups both fall in love with this park when they arrive and trust us, you'll never want to leave! Plus, with our Eurodisney tickets, you can get everything sorted in advance.
If a visit to Spain is more your speed, why not get yourself some PortAventura World Tickets? Filled with fantastic rides, there is plenty of excitement to be had. And, for the car lovers out there, Ferrari Land is a must-visit. With fast powered engines you can feel the speed of an F1, enjoy the turbo-charged rides and even ride in a Ferrari GT.
But, don't think you can't look even closer to home for a spellbinding experience. Magic-lovers can get behind-the-scenes of one of the world's biggest franchises at The Making of Harry Potter. Visit the Gryffindor Common Room and Hagrid's Hut, and see some of the actual props used in the movies.
Or, if you are a thrill-seeker, the UK is home to some amazing theme parks. From the must-visit Legoland Windsor to Alton Towers and Chessington World of Adventures, the calibre of parks in the UK is outstanding and there is something for everyone.
Locations filled with history and culture
As well as the brilliant attractions and theme parks, there are thousands of years of history and culture to enjoy in the UK and Europe. From compelling sites like the Eiffel Tower or the Moulin Rouge Theatre in Paris to amazing historic monuments in Rome including the Vatican and the Colosseum.
These amazing sites can also double up as learning experiences for your family, opening the doors for you to have an exciting history lesson with your little ones. There really is nothing better than visiting these locations in real life to gain a deeper insight into this history-rich continent, and even if you don't have little ones, it's never too late to learn more about its amazing past.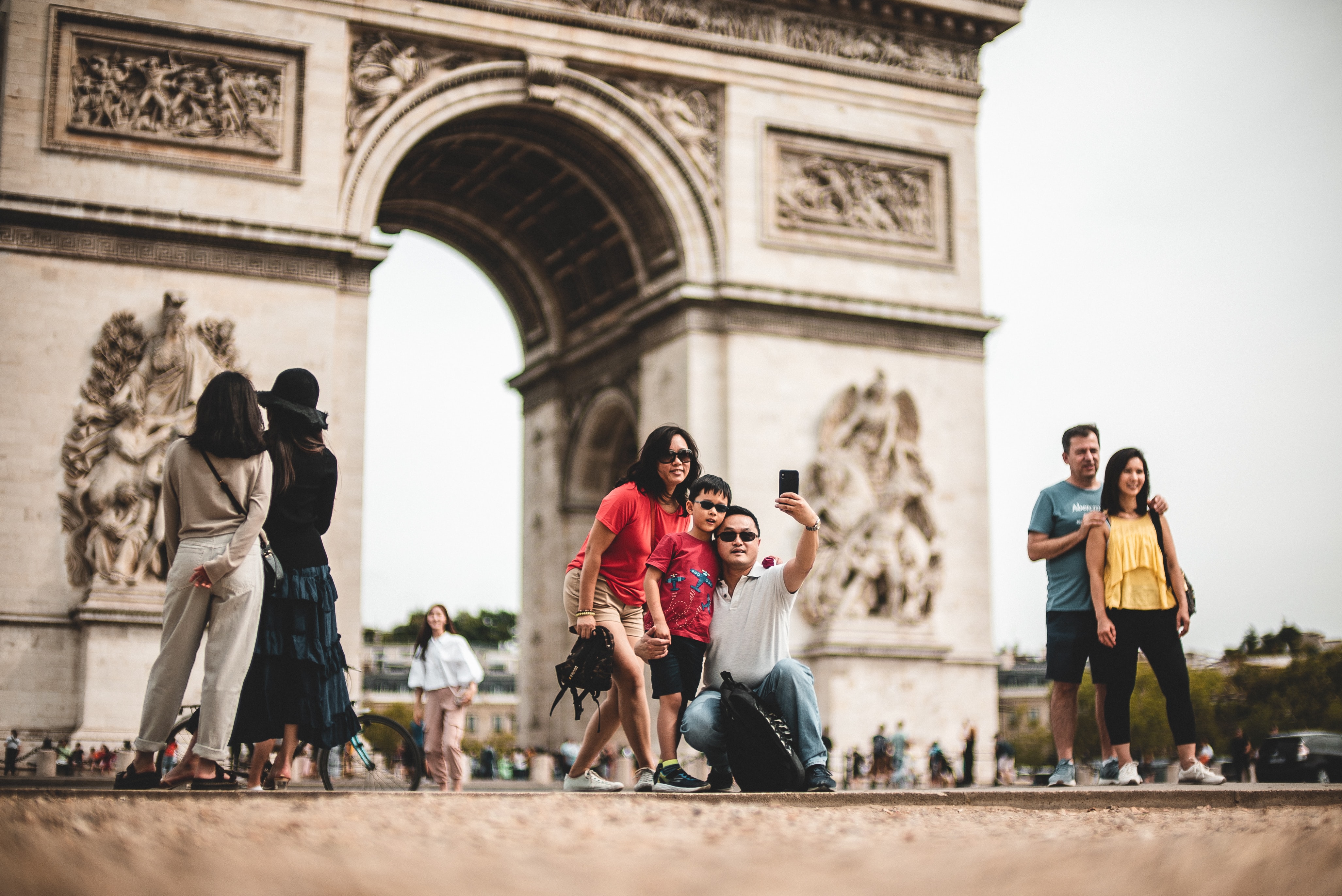 It's easier to fit trips into a busy life
Life has been completely different this year, and many people have found themselves busier than expected. Plus, as countries begin to open up once more, people who have had a quieter few months all of a sudden will be plunged back into a routine.
When looking to visit attractions like Disney World, Florida, it may seem like to truly make the most of your time, the trip should be as long as possible. But, if you are holidaying closer to home, you can fit a lot more into a much smaller trip. Weekends away are much more fruitful with less travel time to account for, or even just a family day out can be a memorable event!
It's often cheaper overall
With less travel needed, you're likely to save money overall (although we can't control what you'll spend in the gift shops!). If you are looking to save money but still want a high-quality holiday, you don't need to look as far as you may think. Whether you stay in the UK or you decide to cross the Channel into Europe, you'll likely be able to save some money but still enjoy an unforgettable family getaway.
Why you should holiday closer to home:
Less travel time, smaller time difference
Amazing attractions and theme parks
Locations filled with history and culture
It's easier to fit trips into a busy life
It's often cheaper overall
The UK and Europe are both fantastic destinations that can bring travellers a lot in terms of amazing attractions, cultural experiences and family fun. So, why not consider a trip closer to home this year?
For more holiday inspiration, check out our news page.