If you've made it to the land of fame, but you only have a couple of days then you'll want to make the most of your time in Tinseltown.  Have no fear, we've put together our total Hollywood Attractions Itinerary.
Hollywood Walk of Fame: FREE
Everyone knows the infamous pink and gold stars that are only given to the Hollywood elite. It's seen in movies, TV shows, and music videos around the world. If you stroll down Hollywood Boulevard, you'll find yourself amongst some of the best. What could be better? Knowing exactly where your favorite star is located!  So we found a fantastic app for that!
This attraction is free and it's open 24/7! Remember to bring your camera and head straight to your favorite star or meander the streets and be surprised. From Michael Jackson, Bugs Bunny, Walt Disney, to Christina Aguilera, Whitney Houston, and Cameron Diaz, you never know who you'll find.  Visit here for some more fun facts about the Hollywood Walk of Fame.
Universal Studios and Warner Bros Combo Ticket: $145-$157 per person
A great way to get up close to all the movie sets is to explore the studios these sets call home. With the Universal Studios and Warner Brothers. combo ticket, you'll be able to explore both of these popular Los Angeles attractions. For $157 for adults and $145 for children, guests can spend one full day exploring Universal Studios, complete with The Wizarding World of Harry Potter, before being able to explore Warner Brothers Studios which is right next door!
After you explore to your hearts content at Universal, head over to Warner Brothers Studios, located in Burbank, which is about a 5-10 minute drive. On your studio tour, you'll visit backlots and soundstages that are home to some of the most famous movies and TV shows ever created. As you drive around, keep your eyes peeled, because this is a real working studio. You never know who you might be driving past!
Hiking the Canyons: FREE
Looking for that picturesque skyline shot of Los Angeles? A great free way to enjoy the skyline views (and get your exercise in) is to hike one of the most popular canyon's in the Los Angeles area. Runyon Canyon, also known as Runyon for short, can provide you the views you see in the movies.
Celebrities frequently hike the canyon as well but mostly during the week, so watch for those dark glasses and baseball caps.
There is an entrance at the bottom of the hill just off of Franklin Avenue or you can start at the top on Mulholland Drive.  Parking can be challenging either way so be patient and watch for no parking signs!  Tickets and towing are enforced.
Rodeo Drive: Free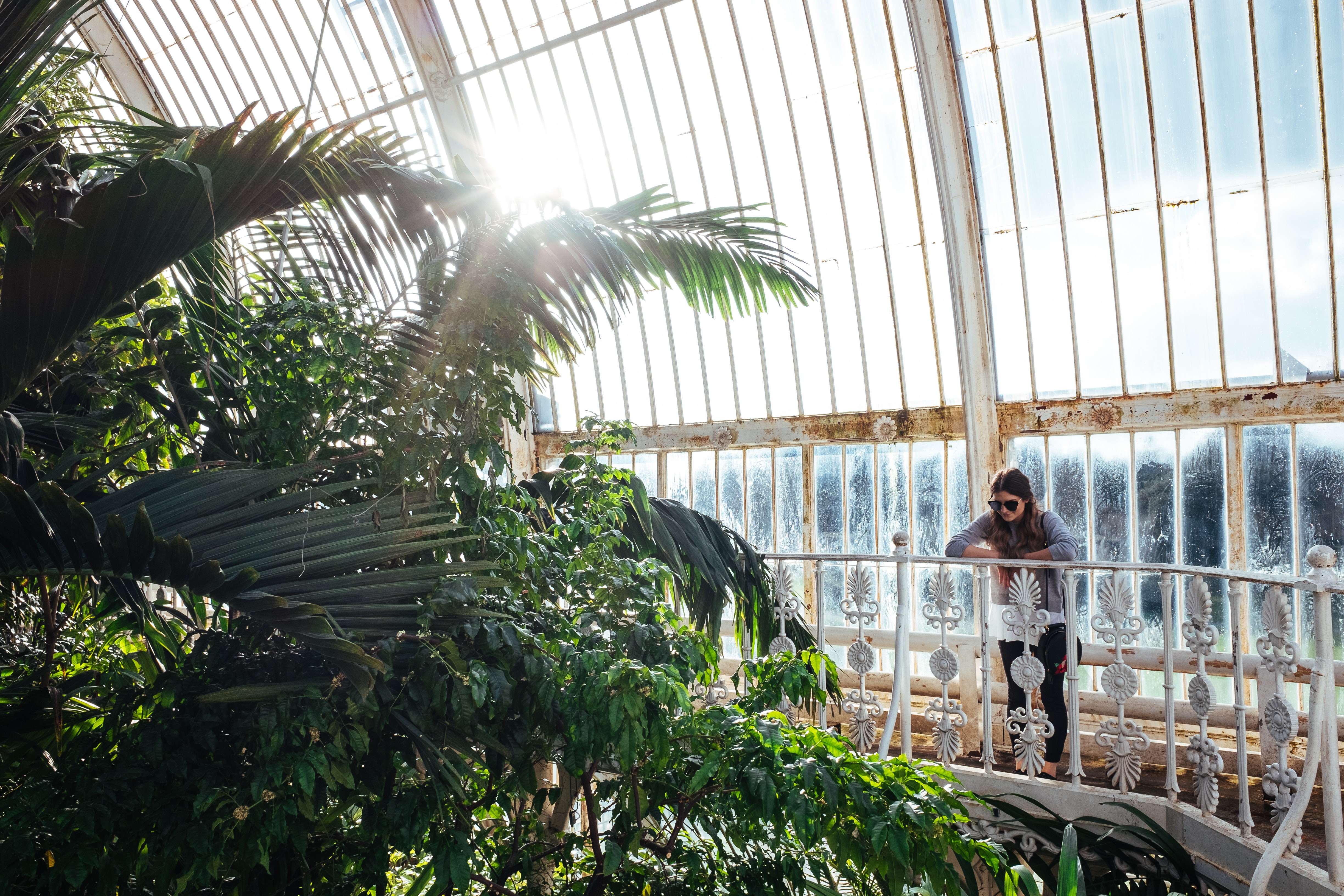 Walking down Rodeo Drive will give you the chance to get close to those luxurious clothes, shoes and hand bags that only the elite rock on the red carpets.
Among the fashion icons you'll see – Versace, Gucci, Burberry, and Chanel.
This is one of the highest concentrations of jewelry stores we've ever seen – Harry Winston, Van Cleef & Arpels, Cartier, Tiffany, Chopard and Bulgari – all in one place!  If you like things that sparkle, this is window shopping at its best.
Karmel Tour Horseback Riding: $115-$145 per person
Everyone knows the big white letters on the hills: HOLLYWOOD. The Hollywood Sign is one of the most famous Hollywood attractions in LA and as can be expected, it is heavily restricted. Taking a horseback riding tour will put you about as close as you can get.
The tour lasts 2 hours, but you'll be able to ride through the heart of Griffith Park (Insider tip: stop at the Observatory after your ride, more photo ops!) before heading up to Mount Hollywood. The 360 degree views are unbeatable.
Karmel also offers "hotel to tour" shuttle service. To book the tickets, find out what area of LA you are staying in and book your ticket according to your hotel's address. Prices vary from $115 to $145.
Karmel Catalina Zip Line Tour:
Feeling adventurous? Just 22 miles off in the distance you can see Catalina Island which is a fun boat ride on the Catalina Express or helicopter flight from the Los Angeles area.
Once you get there, hop on a golf cart and check out the island, get the lay of the land and then head up to Zip Line Eco Tour.
This package is the most hassle free way to enjoy Catalina and includes pick up from the Long Beach Landing Terminal, the Catalina Express and the Zip Line.  These guys make it easy!
Los Angeles is an amazingly diverse city so get out there an explore.
And if you are looking for more ideas, head over to AttractionTickets.com USA to get all your Hollywood attractions tickets (many at great discounts!)  to these attractions and many more to make your trip the best it can be, even on a budget!