An all you need to know guide to one of London's scariest attractions
This is a guide to one of London's most popular attractions – The London Dungeon. 
The London Dungeon brings over 500 years of history to life in a series of entertaining live shows and thrilling rides.
You'll learn:
What to expect

How to deal with the darkness and confined spaces

Whether it's suitable for children

Why you need to visit
Let's begin.
What You Can Expect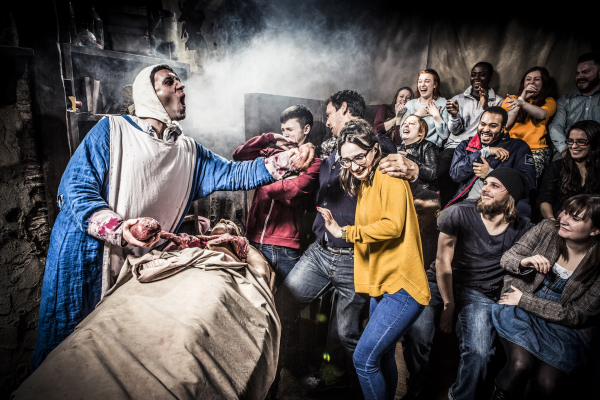 Your stomach will turn as you learn all about the horrific tortures Guy Fawkes endured in the aftermath of the foiled gunpowder plot.
You'll journey through the terrible confinement of a 17th century plague house to witness an entertaining but gruesome autopsy.
Feel the heat of flames because the Great Fire of London threatens to engulf the city.
You're in for a close shave with the legendary demon barber of Fleet Street himself, the murderous Sweeney Todd and his cut-throat razor. 
Then it's off to discover the brutal crimes of Jack the Ripper, the notorious villain of London's East End who claimed the lives of five women in 1888. Try not to get lost in the Whitechapel labyrinth.
In court you'll be charged with all manner of heinous crimes. Prepare to be sentenced to a stint inside the infamous Newgate Prison. 
Find out what it was like to experience The Long Drop with the bloodcurdling Drop Dead: Drop Ride. You'll be screaming as you fall.
Is The London Dungeon Worth Visiting?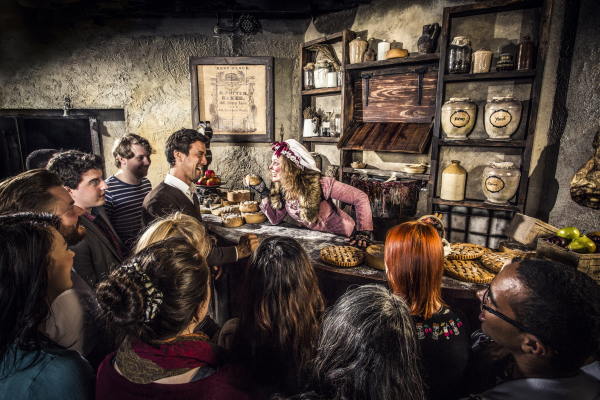 The London Dungeon is an interactive experience that's wicked fun with friends and family by your side.
There's a lot to take in, however, the way the theatrics are performed ensures the fun never lets up.
Audience volunteers are in for a wild ride where they could be put on trial or the next to be examined for plague symptoms!
It's definitely not for the fainthearted or those with a nervous disposition and queasy stomachs.
This horrible exploration of history and legend is as fascinating, grim and bloodthirsty as it promises to be. 
Prepare yourself.
Is The London Dungeon Scary?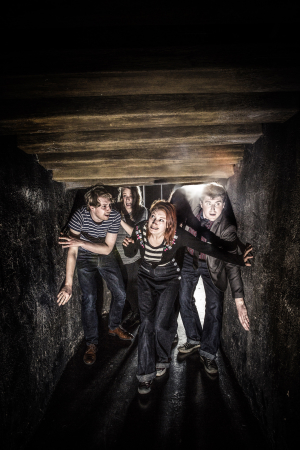 The Dungeon takes place in the dark.
You'll be able to see a little way ahead but occasionally, due to the theatrics, you will be plunged into pitch blackness.
Terror is understandable but it's important to remember you're never in any real danger here. 
Stick close to who you're with. They'll guide you through. If you're on your own just follow the crowd to each event. 
There are sections where low ceilings and the winding mirror maze may cause claustrophobia. Keep your friends and family nearby.
London Dungeon Nearest Tube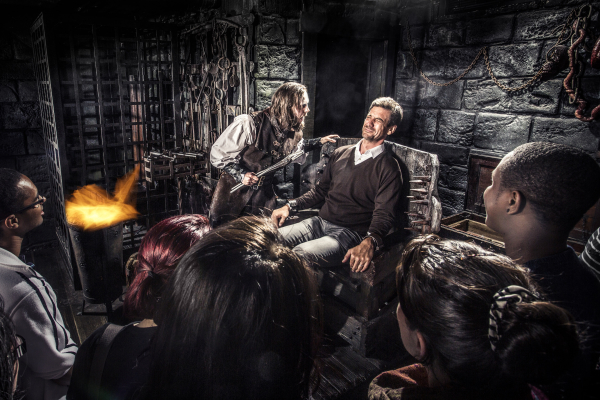 The Dungeon is located along London's South Bank.
As a result it's just a short walk from either Waterloo or Westminster Underground. 
How Long Is The London Dungeon Tour?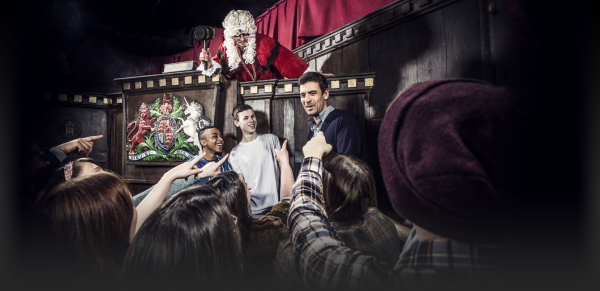 The complete experience is around 110 minutes. There's a lot of walking so wear sturdy shoes.
Be ready for the executioner's photo opportunity on your way in.
This official photo is available to buy on your way out.
London Dungeon Age Limit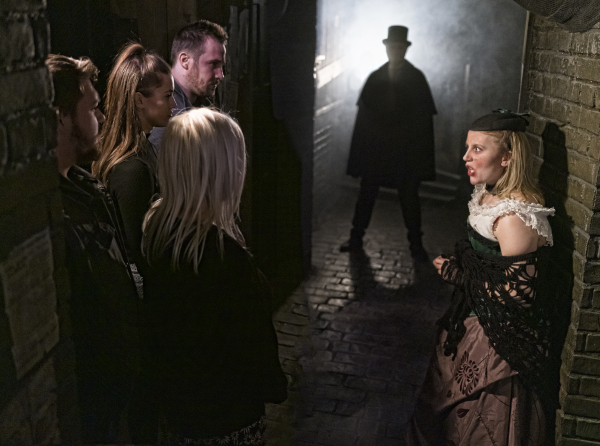 The Dungeon contains scenes and exhibits that young children could find distressing.
Therefore, all children under the age of 16 must be accompanied by an adult. 
Follow The Rules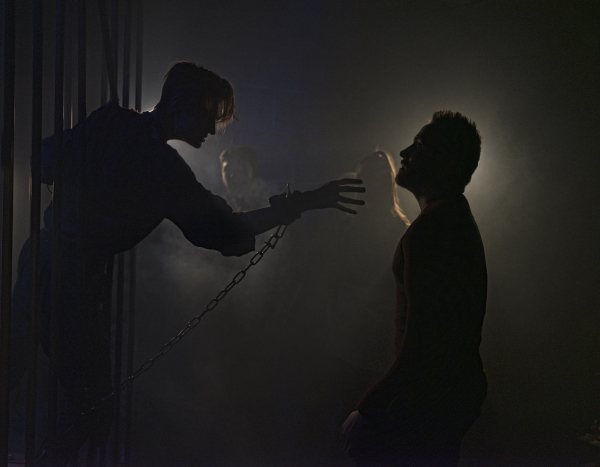 There are two strict rules you must follow.
Switch off your phones. No Instagram snaps or videos! You won't get any decent footage in the darkness anyway!
Second, the Dungeon features a talented team of actors on hand to make your experience entertaining, fun and scary. Do not touch or impede any of the actors.
That's enough on the rules. Let's get to the fun part.
The Fun Part
The Dungeon takes you on a journey through some of the most memorable and bloody periods and legends of London's twisted past.
As you move through each part you'll experience an interactive theatrical performance.
You might even get chosen to volunteer!
Here's Something Else You Can Do Nearby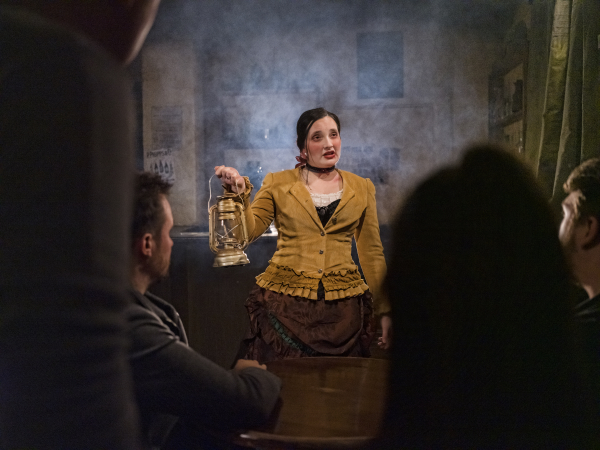 The Dungeon is one of four superb attractions to explore on London's South Bank which are all within easy walking distance of one another. 
Approaching South Bank from Westminster Underground Station you'll find SEA LIFE London Aquarium first, Shrek's Adventure immediately next door, the Dungeon a short way beyond and the London Eye just a few more paces past that. 
It's therefore an easy way to spend a day out here with a Magical Merlin pass where you can choose from 2, 3 or 5 attractions to visit. 
Madame Tussauds can be found on Baker Street which is just three stops away on the Jubilee Line from Westminster. 
It really is this simple to enter a world of fun and inspiration. 
How Was Your Experience?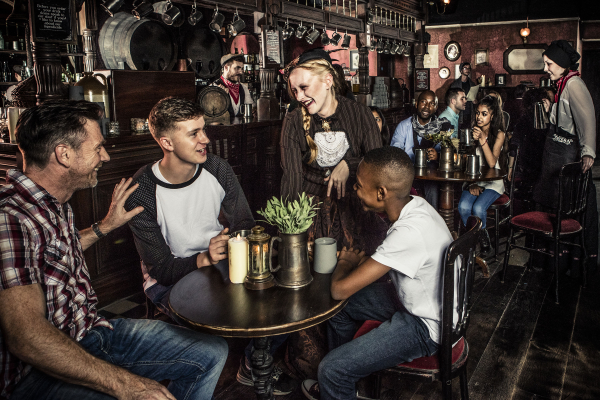 Visited the London Dungeon recently?
Let us know your thoughts by leaving a comment below.