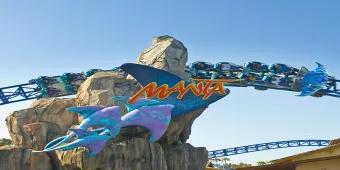 Experience the flight of the Manta Ray!
On Saturday 26th May 2012 new rollercoaster Manta was launched at SeaWorld San Diego!
SeaWorld San Diego has been enjoying the impact of its first ever double launch, multimedia rollercoaster for just over a week now and we can confirm that this new experience is reason enough to get hold of some SeaWorld San Diego tickets! On this unique, thrilling coaster ride you'll swoop around the track with the grace and elegance of a giant Manta Ray, twisting and turning and plunging down a 54 foot drop against the backdrop of 100,000 gallon aquarium.
The true coaster and SeaWorld fans amongst you will have purchased your SeaWorld San Diego tickets and headed to the park on the 26th May to enjoy the grand opening of this seamless coaster ride hosted by SeaWorld Parks President John Reilly, which featured an impressive drumming performance by TAIKOPROJECT, ribbon cutting and all!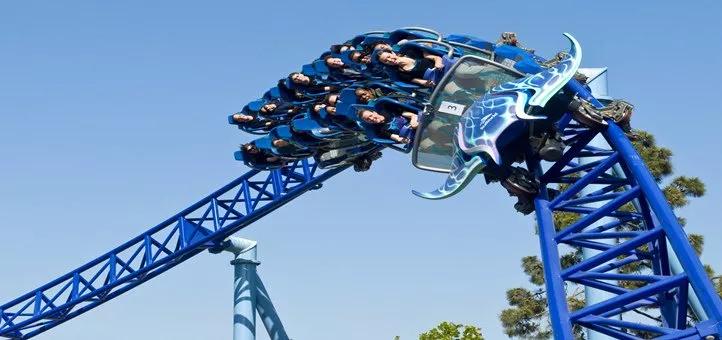 Don't miss out on the chance to fly through the sky and glide with grace on this exhilarating rollercoaster, get your
SeaWorld San Diego
tickets
!