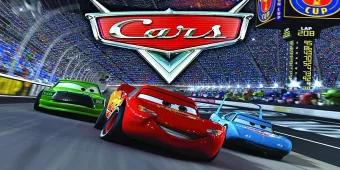 Mater and Lightning McQueen in the headlights!
Disney Pixar's Cars characters Mater and Lightning McQueen shed the light on what to expect at Disneyland California's soon to be launched Cars Land.
If you have purchased your Disneyland California tickets with the intention of visiting the park on the15th June, it is highly unlikely that this was a coincidence. The 15th June has been in the Disneyland California calendar for sometime now. This great day is the launch of Cars Land! A new themed area in the Disneyland California Adventure park that will have Disney Pixar Cars' fans in their element.
Although we have been keeping you up to date with the developments taking place at Cars Land's new attractions, restaurants and Cars Land parties that will make your Disneyland California tickets a well worthy purchase, we thought you might like to hear it from the horses' ... Car's mouth!