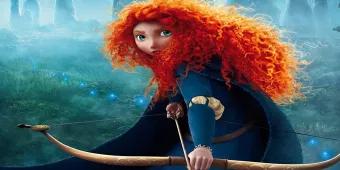 Have a Princess Merida makeover at Disney World!
Till the 28th July Disney World are offering guests the chance to have a makeover inspired by Princess Merida from Disney Pixar's Brave!
Although most of us in the UK will not have seen Disney Pixar's new film Brave, due to the film not being released here till the 13th August. It is very likely that those of you with your Disney tickets will be able to meet Merida in person before you've even seen her in action on the big screen. 
You can meet Merida at the Magic Kingdom's Fairytale Garden, where you'll be able to shoot some arrows with the archery expert and explore Disney's rendition of the Scottish highlands. If your kids become so completely smitten by the fiery princess that they want to spend the day looking like her, Disney is offering the Merida Package at the Bibbidi Bobbidi Boutique.
To look like Merida, the Merida Package offers you a shimmering make up, face gems, princess sash, princess tote bag and most importantly, a curly red Merida wig!
So, should you're little ones want to play princess Merida for the day, be sure to take them to the Bibbidi Bobbidi Boutique for the Merida Package.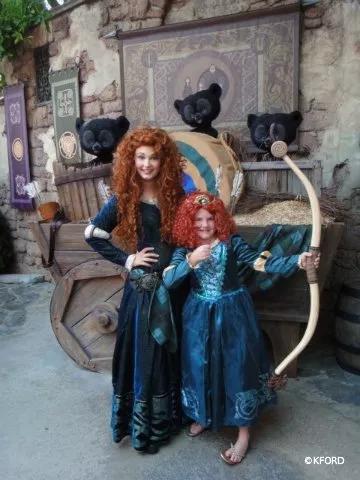 Still yet to get purchase your theme park tickets for your Orlando holiday, check out ATD's
Disney tickets
.