Make sure you're getting all the scares possible at Disney World this Halloween!
Every year Disney World go all out to celebrate Halloween and this year it is bigger and better! Take a look at our favourite things to do this Halloween from a not-so-scary party to character meet and greets.
Halloween is largely celebrated in America and each year theme parks make sure they are fully prepared, holding special events and shows on selected dates in September and October, leading up to Halloween. Take a look at our 'scary' picks in Disney World for a terrifying Halloween. 
Happy HalloWishes Fireworks Show
The classic Wishes Nighttime spectacular takes on a Halloween feel with spooky fireworks and vocal appearences from villains such as Maleficent and The Little Mermaid's Ursula. This show is part of Mickey's Not-So-Scary Halloween Party and takes place in front of Cinderella's castle. It is loosely based on the Haunted Mansion Tour and is hosted by the Haunted Mansion's ghost host.
Meet Jack Skellington and Sally
Jack's fun and scary meet and greet is found in Magic Kingdom and surrounded by a Halloween Town themed setting, giving each guest their own photo opportunity with the characters.
Meet the Villains
As the stars of Halloween, the villains come out in the masses to celebrate Halloween in different ways, giving guests many chances to interact with the characters.
Villains' Sinister Soiree: A Wicked Takeover of Cinderella's Castle
Led by Lady Tremain and Cinderella's evil step-sisters, this party provides desserts for the guests and is the perfect place to find entertainment, including songs from Lady Tremain herself, and the chance to meet other villains, including Snow White's Evil Queen and Cruella De Vil, as they make their way around Cinderella's Royal Table.
Villains Mix and Mingle Live on Stage
Seven of Disney's best villains - including Maleficent, the Queen of Hearts and The Princess and The Frog's Doctor Facilier - put on a show, singing and dancing in front of Cinderella's castle for everybody to enjoy. The show now features colourful animations projected onto the castle that dance in time with each villains' performance and bring the castle to life. 
Club Villain Dance Party
Found at Frontierland, in the Diamond Horseshoe, this party doesn't always give guests definite photo opportunities, but allows them to dance away the night with their favourite villains from the Villains Mix and Mingle Show. For the kids who aren't frightened by the villains, the Monstrous Scream-O-Ween Ball is another opportunity for guests to dance with Monsters Inc. characters like Sulley and Mike.
Mickey's Boo-to-You Parade 
This twist on the classic parade involves our favourite characters in their Halloween outfits. It is led by the terrifying Headless Horseman and it is possible to see everyone from classic characters like Minnie and Mickey to more recent ones such as Wreck-It-Ralph and Jack Sparrow.
The Haunted Mansion 
This bloodcurdling tour takes you through over 15 rooms of Magic Kingdom's abandoned Haunted Mansion to see the residential ghosts and would be most terrifying on a night during Mickey's Not-So-Scary Halloween Party.
Magic Kingdom's Mountains
Although these rides aren't the scariest, in this family friendly park they have just enough thrills and excitement for children to enjoy.
Big Thunder Mountain Railroad
Experience the excitement of a runaway mine train speeding along a decrepit train track.
Space Mountain
Race into deep space, past shooting stars and swerving around comets and meteors on this rip-roaring rocket ride.
Splash Mountain
Drift past singing animals before plunging down the 5 story peak in this exhilarating log flume. 
The Twilight Zone Tower of Terror
If you dare, enter the lift before plummeting down and around the abadoned hotel. This ride is found in Disney's Hollywood Studios, next to the also terrifying Rock 'n' Roller Coaster.
Expedition Everest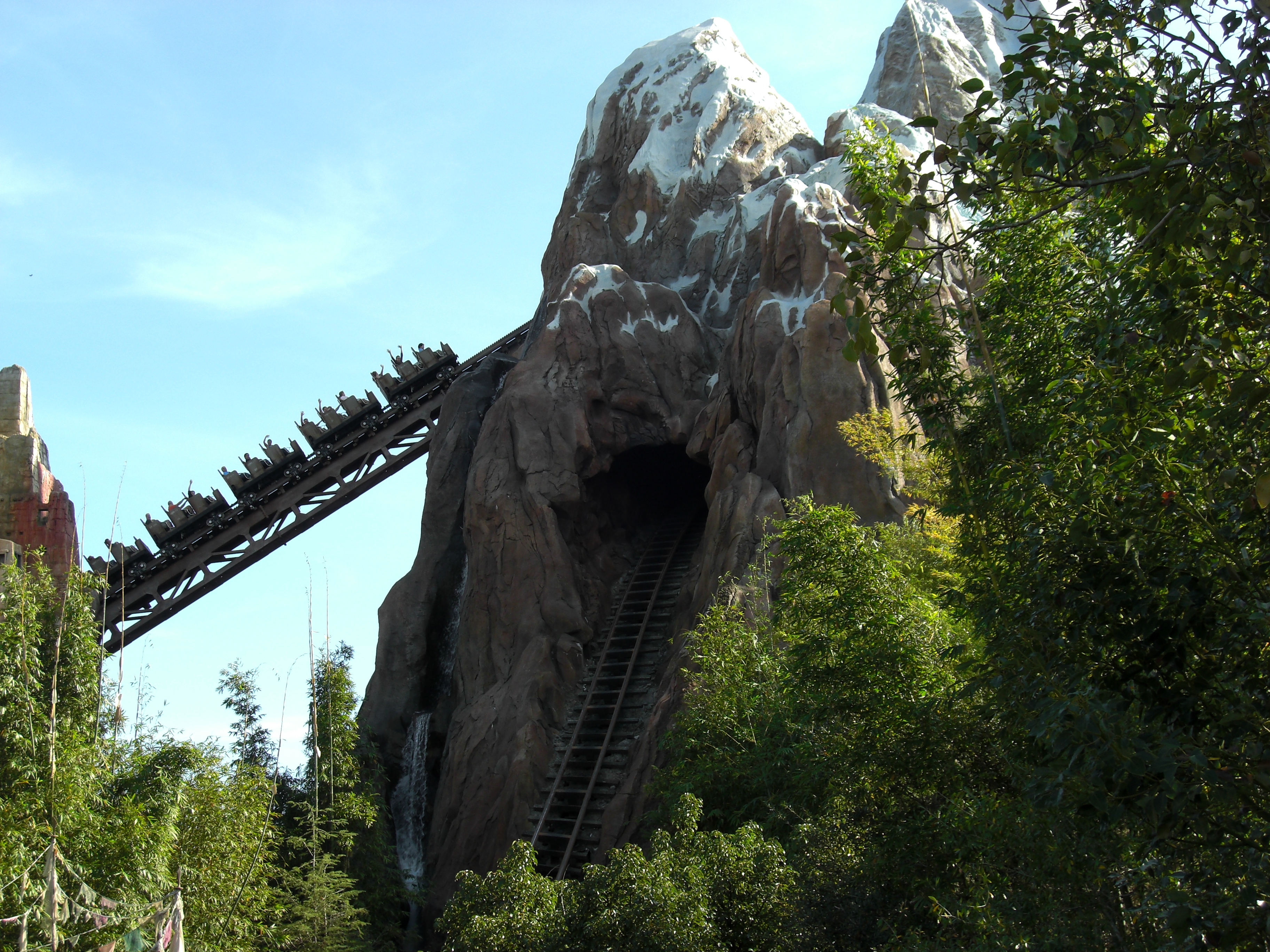 Rush through the Himalayas before falling backwards down a mountain and avoid the Yeti on this exhilarant rollercoaster found in Disney's Animal Kingdom. 
Get ready for next Halloween in Walt Disney World with Attraction Tickets Direct and book your tickets here!