Tinker Bell under the spotlight...
In celebration of the Walt Disney Peter Pan picture's 60th anniversary, Walt Disney has recently released the digitally enhanced Diamond Edition of Peter Pan, on DVD and Blu Ray. To mark this Disney Classic's digital enhancement and 60th birthday we thought we'd put Tinker Bell, one of Disney's most iconic characters, under the spotlight!
Tinker Bell is one of Disney's most symbolic characters, embodying the magical Disney spirit in the same way that the Cinderella Castle and Mickey Mouse are iconic and synonymous with Disney. The pixie dust that we so frequently see being sprinkled across Disney literature, TV commercials and atop the Cinderella Castle is often from the wave of Tinker Bell's wand. We have come to recognise the teeny tiny character as one of Disney's unofficial mascots, but what do we really know about her? 
1 - It was speculated, in 1953, when Walt Disney's Peter Pan animated picture was released, that Tinker Bell's characteristics, young, curvy, blonde with big blue eyes, was inspired by 1950s icon Marilyn Monroe. However Marc Davis, the director of Peter Pan and the illustrator of Tinker Bell, confirmed that she was modelled on actress Margaret Kerry when she was in her teens. Kerry stood in as the live model for the design of the iconic pixie.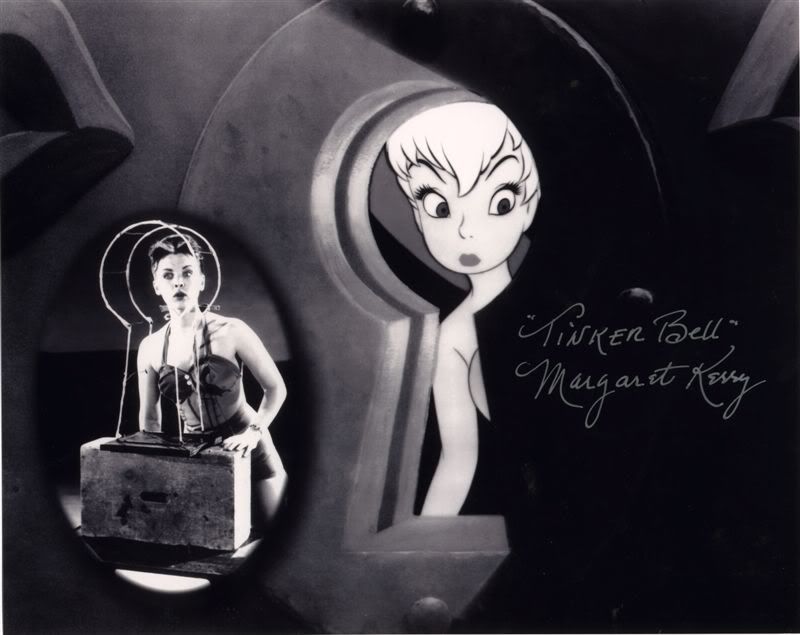 2 - Tinker Bell has featured in many versions of Peter Pan aside from the Disney film, but her most famous role is in the Walt Disney picture. Although we may have grown accustomed to seeing Tinker Bell with her magic wand, using it to share the magic, you might have noticed that she doesn't actually have a wand in the 1953 Disney picture.
3 - Disney has also featured Tinker Bell in many other films aside from Peter Pan, where the initially mute fairy actually talks. She has starred in the Disney Princess movie franchise and now heads up a movie franchise specific to fairies, titled the Disney Fairies Franchise. 
Secret of the Wings was Tinker Bell's most recent film from her new franchise. Did you know that Tink also had a cameo in Disney's Who Framed Roger Rabbit?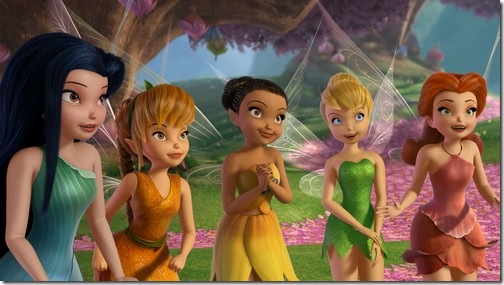 4 - Tinker Bell broke the Madame Tussauds record in November 2009 for becoming the smallest wax work to feature at the attraction. Her personality might be huge, but her wax work figurine is just five and a half inches tall! In 2010 Tinker Bell became the sixth Disney character to be honoured with the 2,418th star on the Hollywood Walk of Fame.
5 - You can see Tinker Bell spreading her magic throughout Magic Kingdom in Disney's Electrical Parade or at Pixie Hollow, where she hangs out with her fairy friends. 
To relive the magical tale of Peter Pan, and become acquainted with Tink alongside Peter and Wendy Darling, take a journey across London to Neverland on Peter Pan's Flight in Magic Kingdom's Fantasyland.
Peter Pan Diamond Edition is now available to buy at Amazon, but if you'd prefer to witness this Disney Classic come to life, Attraction Tickets Direct have a variety of tickets that can take you to Disney World, to Neverland, Pixie Hollow and beyond!