Whet your appetite at the Happiest Place on Earth's Food Festival!
It's the time of year that foodies and wine connoisseurs have all been waiting for; Disney World's Epcot Food and Wine Festival is just a matter of days away! To whet your appetite take a look at some of the delicious dishes that have featured at previous Epcot Food and Wine Fests!
The Epcot Food and Wine Festival is an annual festival hosted at Walt Disney World's Epcot park, that invites you to loose yourself in a cultural expedition, as you indulge in various foods and wines from around the world walking around Epcot'seleven World Showcase Countries; Mexico, Norway, China, Germany, Italy, the United States, Japan, Morocco, France, the United Kingdom and Canada.  
Indeed, you may have preconceived ideas about food served up at theme parks, however Disney World's Epcot Food and Wine Festival will throw all those ideas right out of the window! The Disney food fest is a notable celebration of culinary arts, featuring foods from the world's most sought after cuisines, prepared by critically acclaimed chefs.
Feast your eyes on these mouth- watering dishes that have made an appearance at past Epcot Food and Wine Festivals! 
Garlic Shrimp from the
  Australia Market Place Booth
3D Desserts from Epcot's World Showcase Pavilion
Lobster Roll - Hops and Barley Market Place Booth
Trick'n Chick'n Curry - Terra All Vegan Kiosk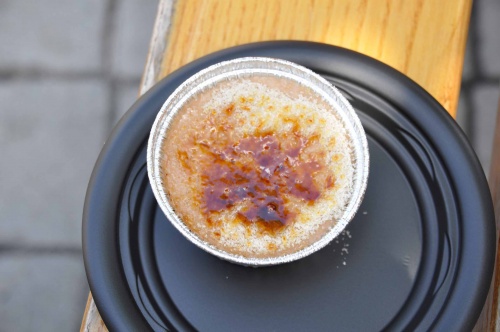 Crème Brûlée au Chocolat au Lait (Chocolate Milk Crème Brûlée topped with Caramelized Sugar) - French Booth
Grilled Greek Cheese with Pistachios and Honey - Greece Booth 
Spinach and Paneer Pocket - South African Booth
Florida Shrimp Ceviche with Fire Roasted Vegetables and Micro Cilantro
Salsiccia e "Papacelli" Napoletani (Sweet Sausage, Red Pepper, Ciabatta Bread) - 
You can experience Disney World's epic Epcot Food and Wine Festival with your Disney tickets.
Take a look at the Attraction Tickets Direct range of Disney tickets for your Orlando travels!