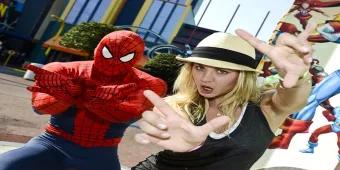 Kaley Cuoco has definitely got the Spidey sense!
Kaley Cuoco, best known as Penny from hit TV series Big Bang Theory was spotted hanging out with Spiderman at Universal's Islands of Adventure yesterday!
Those of you that visited Universal's Islands of Adventure yesterday with your Universal tickets may have been lucky enough to have made this star sighting. Kaley Cuoco showed off some impressive Spidey moves with Spiderman at the park's Marvel Super Hero Island. For those of you that aren't familar with the Big Bang Theory star, Kaley plays Penny, the female counterpart to the four nerdy Big Bang Theory guys that lives in the apartment just across the hall.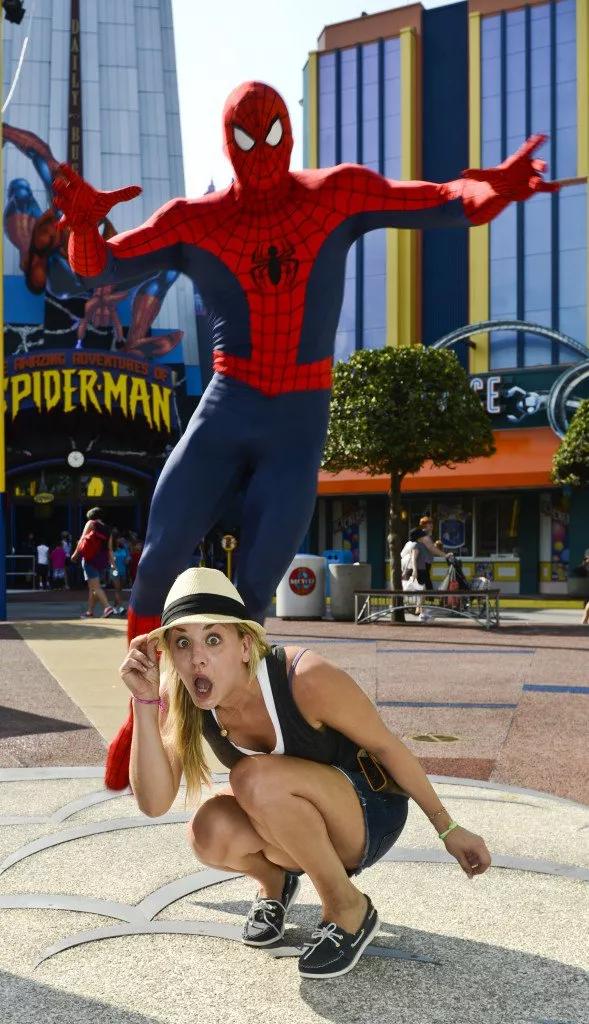 This year Universal Studios celebrates its 100th anniversary and to honor this milestone has been treating those of you with Universal tickets to a whole host of new attractions, including an enhanced Amazing Adventures of Spiderman – which we have no doubt Kaley would have experienced on her visit to the Marvel Superhero Island. 
The Spiderman inspired ride was absolutely groundbreaking when it launched in 1999 and has set the standard for simulator attractions ever since. So, if you're headed to Orlando, don't miss out on the new and improved Amazing Adventures of Spiderman and if you see Spiderman, be sure to strike your best Spidey pose Kaley Cuoco style.