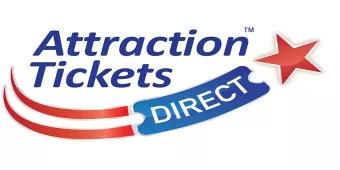 Indeed, we go to Disney World too!!
Tomorrow Attraction Tickets Direct will be on the ground at Disney World for five nights, experiencing Disney World in all its Christmas cheer!
We always want to keep you informed of all that is hip and happening at the theme parks so we can make sure that you have the time of your lives with your attraction tickets, but occasionally we like to take all of our expert knowledge and go and have a little fun ourselves.
Right now we're busy trying to contain ourselves, bursting with the anticipation of spending five nights at the Disney Resort! Excited? You bet we are, but as should those of you that are heading to
Disney World
imminently or planning for the future, because we're going to be documenting our trip and sharing with you some tips and tricks on the newest, greatest and most festive attractions in full swing at Disney World – RIGHT NOW!
To stay in touch and in the know, all you have to do is get onto our Facebook Page and keep checking over the next few weeks, where we'll be hosting and posting all of our ATD do Disney World photos, fun and info!
Happy travels...to us!