The new Apple Watch revolutionises the magic of Disney's My Magic+
Apple have unveiled the first ever wearable smart device created by the technology geniuses, described as 'the most personal' piece of Apple technology (yet). The essence of the Apple Watch resembles that of Disney's My Magic Plus; using personalised technology to revolutionise our lives and our life experiences...but what has Disney got to do with it? Read more to find out...
Apple CEO Tim Cook received joyous cheers and standing ovations from techies that attended the launch event of the Apple iPhone 6 on Tuesday. Cook unveiled not one but two iPhone 6s and although the reveal of two new phones was to be expected, this did not discourage the excitement of those in attendance.
However, it was the unveiling of the Apple Watch that saw guests rise to their feet to commend the new Apple conception. The first wearable Apple device created to design, plan and log your life as well as make purchasing transactions using Apple Pay, with the use of technology worn on your wrist. Is this device reminding you of something a little magical?
Well, yes. But there is no competition between these two  major conglomerates. In fact Apple and the Walt Disney Company have both recognised the magic in the similarities between the advancement of Apple's recently revealed technology and the ambitions of Disney's My Magic Plus and have come together to revolutionise - well, life of course, but the theme park experience too!
Are you seeing the magic?
"Apple Pay makes shopping fast and easy for guests and simplifies the check-out process for our cast members," a Walt Disney Co. spokesperson said. "Our guests are going to love the convenience of Apple Pay, which will bring an easy, secure and private way to make purchases at Disney Store and Walt Disney World Resort."
The quick and efficient payment method, Apple Pay,  be it on an Apple Watch or iPhone 6, will allow owners to make one step payments, merely with the scan of a unique barcode and a swipe of a thumb against the touch ID.
It does all sound a little My Magic + like and that's because it is. No bank cards, no money, no pins, no purses - just your iPhone 6 and in 2015, the Apple Watch!
Magic for Everyone
Magic Bands and Disney admissison cards allow you to make purchases and transactions throughout Walt Disney World using these devices, only if you are staying on a Disney resort and have a room to charge your payment to. With Apple Pay, anyone with a Disney ticket, an Apple Watch or an iPhone 6 benefits - that's it. This new payment functionality will support debit and credit cards, Master Cards, Visa and American Express and, will no doubt, eventually dominate the world!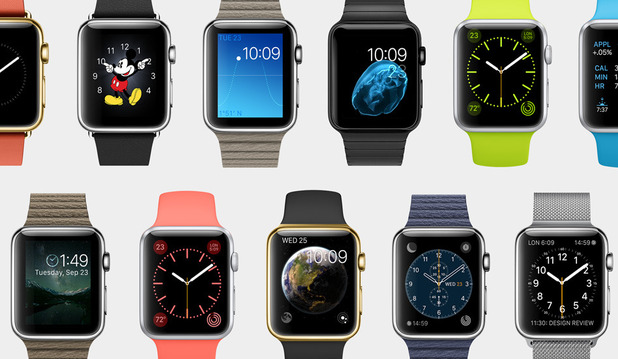 Although the Apple Watch won't be made available till 2015, the iPhone 6 is available to the public as of October and no later will Apple Pay be available in Walt Disney World Florida! "Disney is adding Apple Pay to all of their Disney stores and Disney World in time for Christmas," said Eddy Cue, Apple's senior vice president of Internet Software and Services.
At Attraction Tickets Direct we are always in support of anything that enhances our customers theme park experience and Apple Pay and the soon to be launched Apple Watch are two amazing developments that we know will do wonders for our theme park goers - so get those Disney tickets in and get to shopping!