Travelling with teens to Walt Disney World Resort? Here's why we think they'll love the six amazing Disney Parks!
A trip to Walt Disney World Resort in Florida is great at any age. Make magical memories and have a fantastic time with your teenagers and older children on your next holiday.
The Disney Parks can be experienced at any age, and your teens especially will love the fun and excitement of the various attractions and experiences that the Resort has to offer. Here's why we think taking your teenagers and older kids to Walt Disney World Resort is a fantastic idea: 
Insta-worthy spots 
Love it or hate it, capturing those all important social media photos are now an important part of any holiday memory. Thankfully, there's loads of places across the Disney Parks to get insta-worthy images - just take your pick! From posing with their favourite Disney Characters, to showing off their new merchandise in front of the Magic Kingdom Park Castle, to using a unique mural wall as a beautiful backdrop, your teen will be spoilt for choice when it comes to deciding which image to post. Of course, these locations also work great as family photos too - win win! 
These are just a handful of our favourite walls to pose at across the Resort:
The Purple Wall (Magic Kingdom Park)
Bubblegum Wall (Epcot)
The Toothpaste Wall (Epcot)
Moss Wall (Disney's Animal Kingdom Theme Park)
You Are Most Beautiful Wall" (Disney's Animal Kingdom Theme Park)
Mickey Mouse Wall (Disney's Animal Kingdom Theme Park)
Carousel of Progress Wall (Magic Kingdom Park)
The Land Wall (Epcot)
The Blueberry Wall (Epcot) 
The Block Wall (Disney's Hollywood Studios)
 
Experience their first big coasters 
For many visitors to Walt Disney World Resort, this is the first chance they have had to experience their first thrill-rides and rollercoasters. While they may remember the days of The Barnstormer and Triceratop Spin (and still may equally enjoy them!), older children and teens can now move onto the more exhilarating rides and experience a faster thrill. If your teen is a real daredevil, head to Expedition Everest and The Twilight Zone Tower of Terror™ for an exceptionally, frightful time!    
Enjoy After-Hours magic at the Disney Parks
One of the great things about bringing older children and teens to Walt Disney World Resort is that they can stay up later! There's now no longer a need for nap-times or shorter Disney Park days, which also means that they can fully appreciate one of the most popular experiences at Walt Disney World - the After Hours events. At Disney After Hours, you'll be able to stay later on selected nights in Magic Kingdom Park and Disney's Animal Kingdom Theme Park. And the Disney Villains After Hours at Magic Kingdom Park sees some of your favourite Disney Villains appear for a truly sinister evening, full of musical fun. These 3-hour events take place during selected evenings, and are a great way for your teen to experience a different side of these Disney Parks. (Separately ticketed event)
Shopping and dining at Disney Springs
Take a break from all the fast-paced attractions and head to Disney Springs with your teens for some much-needed retail and culinary therapy. Your kids are now at an age where they can (hopefully) fully appreciate the wonderful foodie delights that await them at the many restaurants in Disney Springs, and they definitely won't say no to a spot of shopping too! Eat your way through a range of world-inspired cuisines, and pick up some of those iconic Disney snacks too. In terms of shopping, take your pick from amazing fashion brands, art shops, beauty and health stores, and loads more. Of course, there's also plenty of opportunity for your teen to purchase some brand new and exclusive Disney Parks merchandise as well.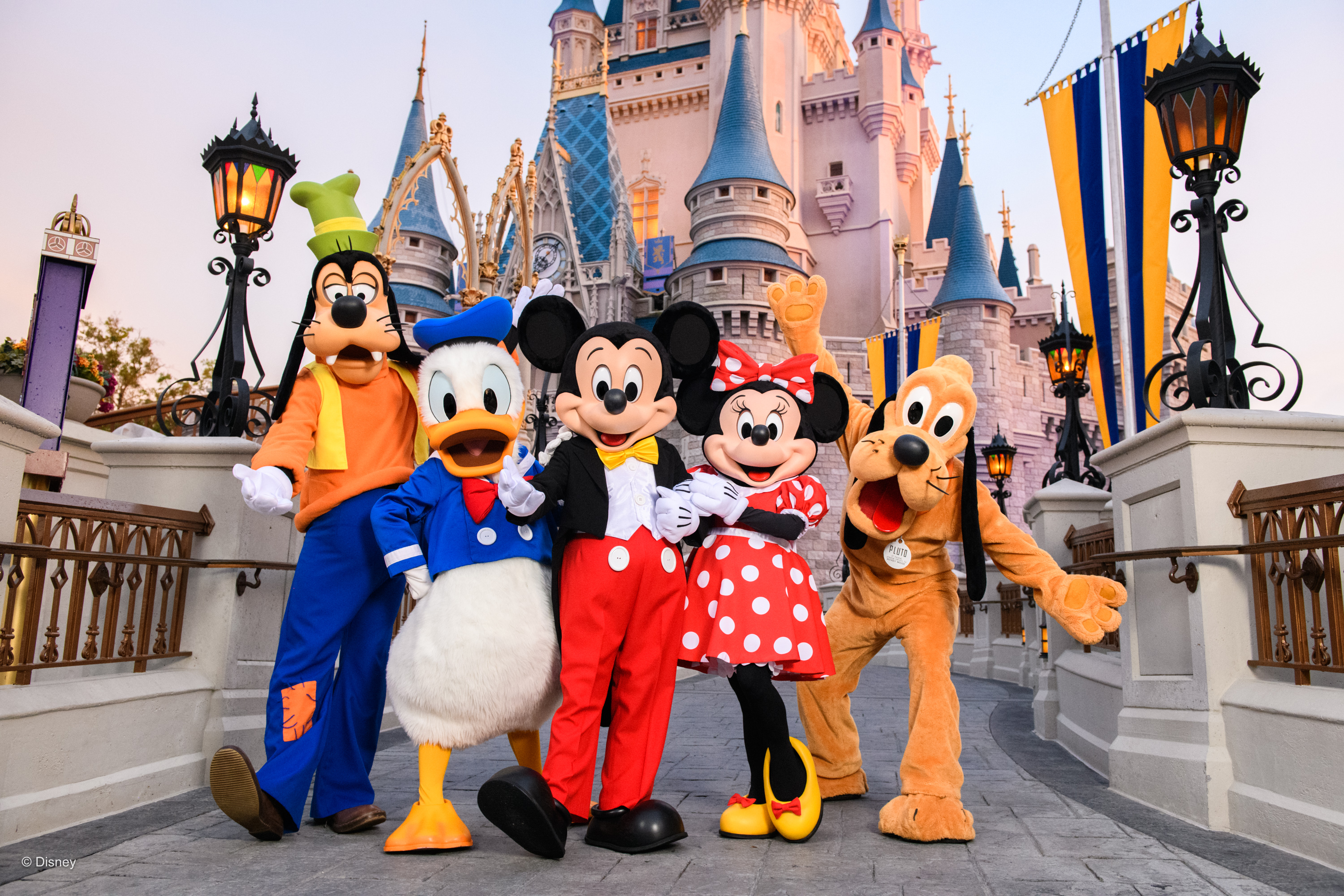 Their favourite Disney Characters
You're never too old to be excited by the sight of Mickey Mouse and his pals! Across the Disney Parks, your teens and older children will get the chance to see some of the much-loved Characters from their favourite childhood movies, as well as some new faces from recent Disney releases. Keep the camera ready and be sure to capture these magical moments. 
Ready to bring your teens and older children to Walt Disney World Resort in Florida? Browse our fantastic ticket options NOW!