Find out what new attractions are headed to Disney, Universal and Seaworld parks in Orlando this 2014!
Just when you thought you had conquered the theme park capital of the world, a whole new year kicks in and with it comes a whole host of new attractions... Universal Orlando's Diagon Alley, Busch Gardens' Falcon's Fury and Aquatica's Ihu Breakaway Falls, to name a few!
We all know that a new year at Orlando's greatest theme parks means new attractions, new experiences and new reasons for you to head back to the theme park capital of the world, even if you departed only a few weeks ago! SeaWorld Parks and Entertainment's Busch Gardens and Aquatica boast two new record breaking attractions. Of course Disney World and Universal Orlando Resort are going to great lengths to make sure that they are the park that transports you to a realm beyond your wildest imagination. Are you a Na'vi or a Wizard? With Attraction Tickets Direct's orlando attraction combo tickets, you can be both.
So, although we've been keeping you on your toes with theme park news left and right throughout the year, here's a roundup of what's ahead for you this 2014, all in one place.
Yet another innovative multi person waterslide arrives at Wet n Wild just in time for the summer ! Aqua Drag Racer gives you and your whole family the chance to race against each other on a wet, slippery and twisting  downhill track.  You'll be on your marks on a four lane race 65 feet in the air, which you'll take on head first down the 350 feet of track, landing with a refreshing splash.  
Aqua Drag Racer opens 12th June 2014
If you're travelling to Florida with children between the ages of two and twelve then LEGOLAND is an absolute must, but with the new DUPLO Valley the park have recently added to the park, now there is a whole valley of fun dedicated solely to your littles ones. DUPLO Valley has been created with toddlers in mind, with a whole variety of preschool building toys,  new farm themed animal attractions and two new play areas, one indoor and the other a water play area.   
Here's one for the whole family. The Seven Dwarfs Mine Train comes to Disney World's Magic Kingdom park as part of the New Fantasyland expansion. You'll hop on board this family friendly steel roller coaster and ride the mine cart with Doc, Sleepy, Grumpy, Bashful, Happy and Sneezy. However, it's not all 'Hi Ho' and 'It's off to work we go'! There's some surprises waiting in the mines for you and maybe some unexpected characters too.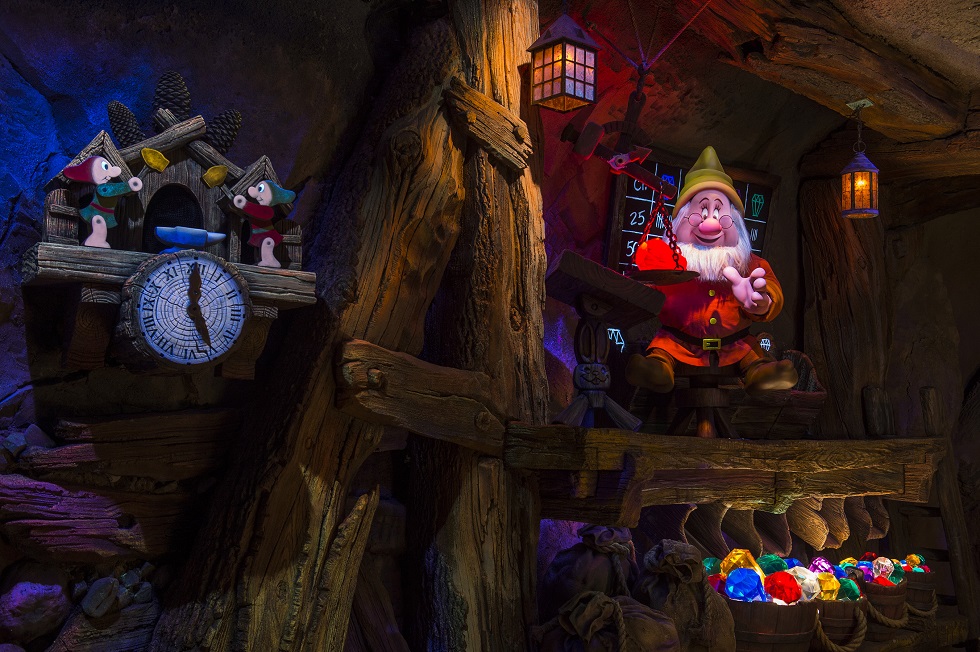 #Nothingtaller Ihu's Breakway Falls at Aquatica
Do you remember this suspicious looking red balloon? This red balloon was the height test balloon that SeaWorld Parks and Entertainment released over the skies of Aquatica in September 2013. The SeaWorld group later took to social media with the hash tag 'Nothing Taller'. This was their way of getting the world ready for Ihu's Breakway Fall, the highest, steepest multi slide drop tower water ride. Falcon's Fury at Busch Gardens
Falcon's Fury Official Announcement
Yes, the SeaWorld group have done it again, with yet another record breaker! Us thrill seekers can't help but take our hats off to these guys (literally). Falcon's Fury is the tallest drop tower ride in the world, dropping you an impressive, heart stopping 300 feet! If you've ever wished to experience the motion of an infuriated Falcon, there's only one park that can make such a feat possible and that's Busch Gardens? 
Harry Potter Expansion at Universal Orlando
Hogwarts Express/London/ Diagon Alley
There's no doubt about it, this expansion is epic. This is the world's first ever centrally themed, multI-park experience that will expand and develop The Wizarding World of Harry Potter across both Universal Islands of Adventure and Universal Studios Florida. And just like Harry, you'll be able to travel to and from Hogsmeade (Islands of Adventure) on board the Hogwarts Express from 
London, 
Diagon Alley, Kings Cross platform 9 ¾. 
Diagon Alley at Universal Studios Florida will be a newly themed area that creatives at Universal Orlando and Warner Bros have collaborated on to bring London to life. Universal's fully immersive Diagon Alley will feature shops, a Leaky Couldron restaurant and new ride, Harry Potter and the Escape From Gringotts bank  attraction, all inspired directly from the Harry Potter films.
Hogwarts Express – from Kings Cross to Hogsmeade
The Hogwarts Express, initially a means to transport guests from Universal Studios Florida, to the adjacent Universal park, Islands of Adventure, has been transformed into an attraction in its very own right.  Passengers will genuinely feel as though they are journeying from London to Hogsmeade and vice versa – just as you felt when you first witnessed Island's of Adventure's Wizarding World of Harry  Potter. Suddenly the line between reality and fantasy seem remarkably blurred.
Opening Date:
The Harry Potter expansion is likely to open in phases, beginning summer 2014!
Read more here 
Avatar at Disney World's Animal Kingdom
Coming to life at Disney World's Animal Kingdom is the mysterious and miraculous land of Pandora, as part of a themed expansion inspired by the larger than life James Cameron blockbuster Avatar. So captivating and enchanting is the world that Cameron created in this film and the response so powerful that introducing something so magical to Disney World is almost genius! Bringing a new night time spectacular to Animal Kingdom and amazing features inspired by characteristics of Pandora, such as a bioluminescent jungle cruise, floating mountains  and a banshee simulator attraction there's no doubt this $500 million attraction will be well worth the wait.
Opening Date: Although this attraction isn't due to open till 2016 - 17, the construction has begun, which means Disney will make sure this isn't a project we forget about anytime soon.