Insert yourself into the world of Wreck it Ralph!
There's still more Wreck it Ralph fun! You can play Fix it Felix Jr and other games featured in the Walt Disney Animation Studios movie Wreck it Ralph!
Since we got wind of Walt Disney Animation Studios soon to be released movie Wreck it Ralph, we've been keeping you up to date with all things Wreck it Ralph concerned. There are plenty of ways to get involved with the video game based movie – which is just as well considering this video games are all about participation! You can meet the lead characters, Ralph and Vanellope, with your Disney tickets at Disney World's Hollywood Studios, attend the Wreck it Ralph Family Game Day Meet Up on the 20th October and, of course, eventually watch the film when it hits UK cinemas on the 13th February 2013!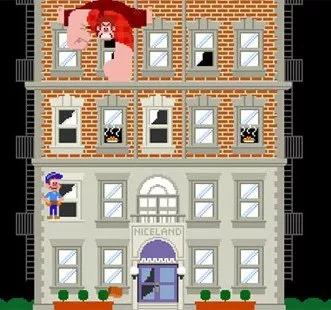 If, like us, you're majorly excited about the film, the concept and the characters the 13th February 2013 feels like a lifetime away. Never mind, we have discovered the ultimate way to get involved with Wreck it Ralph and all its games! Wait for it...
you can play Fix it Felix Jr online 
- very game that has inspired the entire film! Those of you that aren't headed to Orlando with your Disney tickets in time for the Wreck it Ralph character meet and greet or weren't able to reserve your place at the Wreck it Ralph Game Day needn't be disheartened. Now you can play Fix it Felix Jr till your heart's content and see Wreck it Ralph in his original video game realm.