Visiting places throughout the United States has long been a hobby of mine. With so many places to visit, and lots of little hidden gems, you can be sure that you can find a hidden nugget here or there. Of course, you have to hear about the areas that you should visit first. This is especially true for those who do not live in the country and are visiting or making their way through.
All of the places on the list provide excitement, splendid wonder, and a chance to see a place where so many talk about but not many people get to visit. If you're a resident of the country, you have probably heard of a few of the places before, but perhaps have never visited them. They are on this list because they are definitely places you want to spend a little more time getting to know and visit for yourself.
Many people can find the splendor hidden in so many states when you travel. If you're considering a trip across the country, consider stopping at these highly regarded, most-loved places that I have traveled too, spent time at, and loved myself.
If any of these places catch your fancy and make you wonder more about them, there is plenty of information online that you can find and use to your advantage when it comes to travel. Plan a trip of your own to one of the places and get out there to explore all that comes from the excitement wrapped up in each of these places.
Everyone is welcome to explore!
1. Walt Disney World
This is a magical place and as such, it is a place you cannot skip over. As number one on the list of places to see in the US, whether you are from here, or you're just visiting,

Disney World

is a must-see attraction for everyone. The young, the old, everyone flocks to this popular destination to get a glimpse of Disney princesses and hidden castles.
Disney offers timeshares and fast passes that can save visitors a lot of extra money (and time) by being able to skip long lines. This is one of the best ways to visit Disney, as the warmer times when school is out proves to be more crowded than ever.
Everyone loves Disney, and many people have visited the theme park time and time again, because it offers that type of magic. If you love magic and some of your favorite characters, then make sure to take part in all that they offer in this magical land.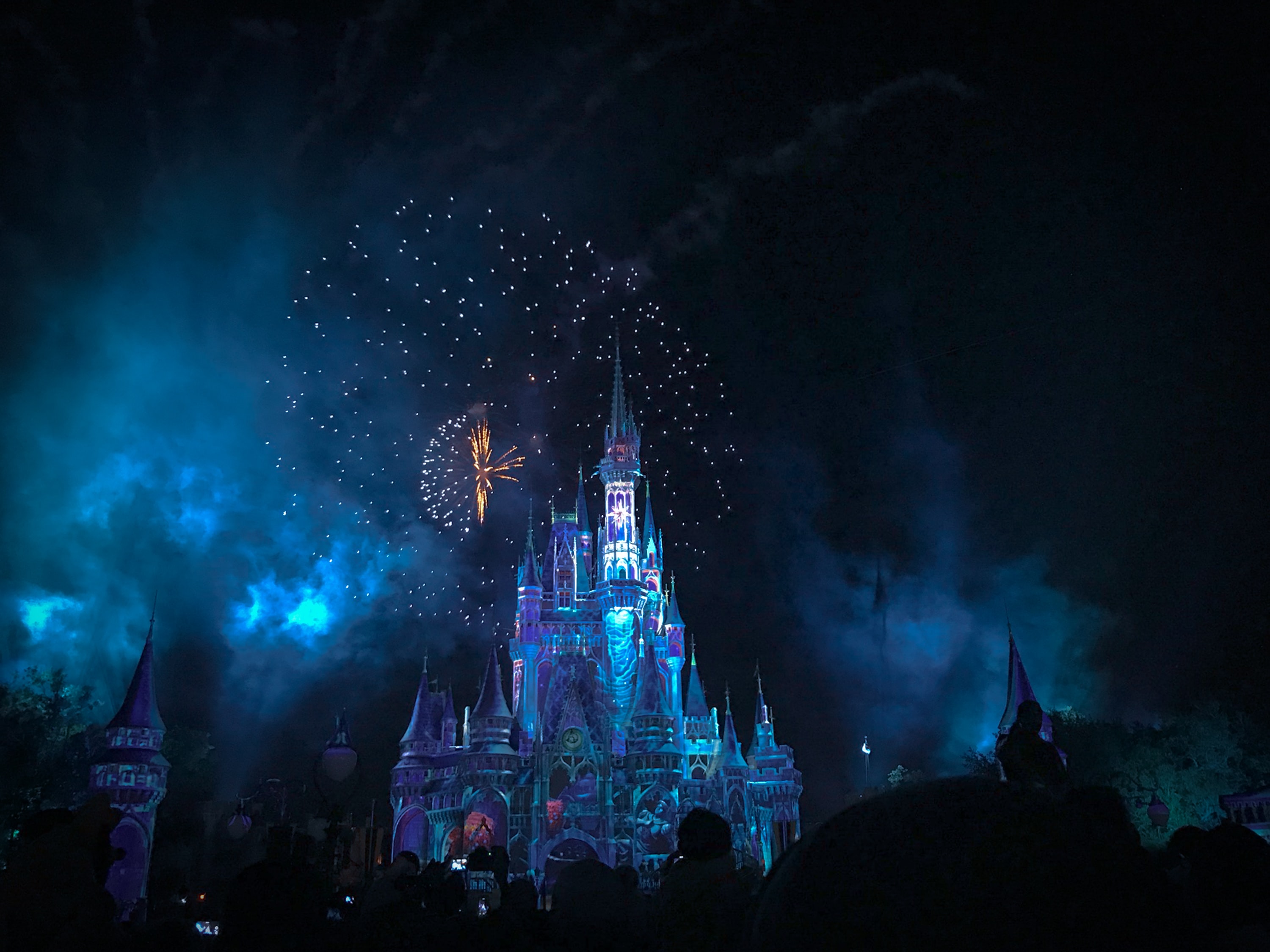 2. The French Quarter
Excitement, delicious food, a great atmosphere, and an environment and culture you cannot get anywhere else, the French Quarter is a must. Located in New Orleans, they have dancing, shops, music, and eclectic looks around every corner. The buildings are decorated and built just as beautifully.
This is also where you will find Mardi Gras every year. As a portion of the crowd comes dancing down the streets. It is an intoxicating experience. Just make sure to bring your beads, save some room for great beer and mingle with great people of the area.
This area is well-known by many because of the blues and jazz that is usually played outside the doors and windows of the buildings in the strip. Coming out and dancing in the street is not uncommon, even if you're just a visitor. They are very welcoming to everyone who wants to come out and have a good time. Meet some new people, try some new food, and dance a little.
3. Times Square
If you have seen the giant lit-up ball drop on television and you're from the area, then you know this ball is dropping in Times Square. Many shops, cafes, restaurants, large billboards, screens, and even events are held in this magical square that so many visiting the city must stop to see.
It is a bit busy though, so make sure to keep your important items tucked away. There are many benches for you to people watch in the pedestrian areas if you want just to take a load off. The benches are hidden under sculptures and on the walkways around the busy street corners.
Some like to visit this area come winter time because of the beautiful snow and the merriest atmosphere that you will find anywhere else in the country, but Times Square is beautiful and fun to visit at any point throughout the year.
4. Taos Pueblo
If you want to see something cool

and

have a history lesson, then this is where you want to visit. Housing Tiwa-speaking Native Americans for over 1,000 years, these houses were built from mud and straw and continue to provide shelter in a well-preserved state. The people that still live there are friendly and you can make sure to purchase some of their homemade bread offered around each corner.
This center looks the same as when the settlers came upon it in the 1500's and it continues to entice and delight those that come along and look inside the buildings to see how beautifully preserved they are.
This is definitely worth the trip to the area to come out and see, especially if you love learning about those people that continue to live, work, and thrive in the same area that they have been for thousands of years, even before Christopher Columbus landed on the lands.
5. Pike Place Market
You've heard of Pike Place, haven't you? This is where you go to get the best tasting coffee in all of Seattle.

Pike Place Market

is where you can purchase free seafood from the sailors, crafts and homemade goods, treats and more. Plus, it's home to a Starbucks.
The Gum Wall in Post Alley right inside the Market is a must-see for those that are making their way through the area. It is a rather interesting piece to see. There are other interesting sights like this one throughout the entire market. They are little gems you have to pay attention to in order to cash out with them.
Grab yourself a Pike Place Coffee and get to shopping, exploring and mingling with the great residents of Seattle.
6. The Grand Canyon
This is a place that has seen many, many people. It is the place where many family trips end up or drive through. It is a place that many haven't even visited before in their lifetime. If you are one of the latter people, then perhaps it is time you did pay this place a visit. As an American icon, this 220-something mile grand canyon is a wonderous vastness that entices everyone to come stand by the edge.
Go there when the sun is just coming up, or as it is just setting to watch the colors bounce off the walls of the inside of the canyon. This is a beautiful experience. Bring the entire family for some time in the canyon and beyond. The area is truly a great one to enjoy.
Just because it is a cliche place to visit doesn't mean that it shouldn't be on a list of the must-see places. It is still worth the time spent to view inside the giant canyon and take in the awe-inspiring views below, just watch your step!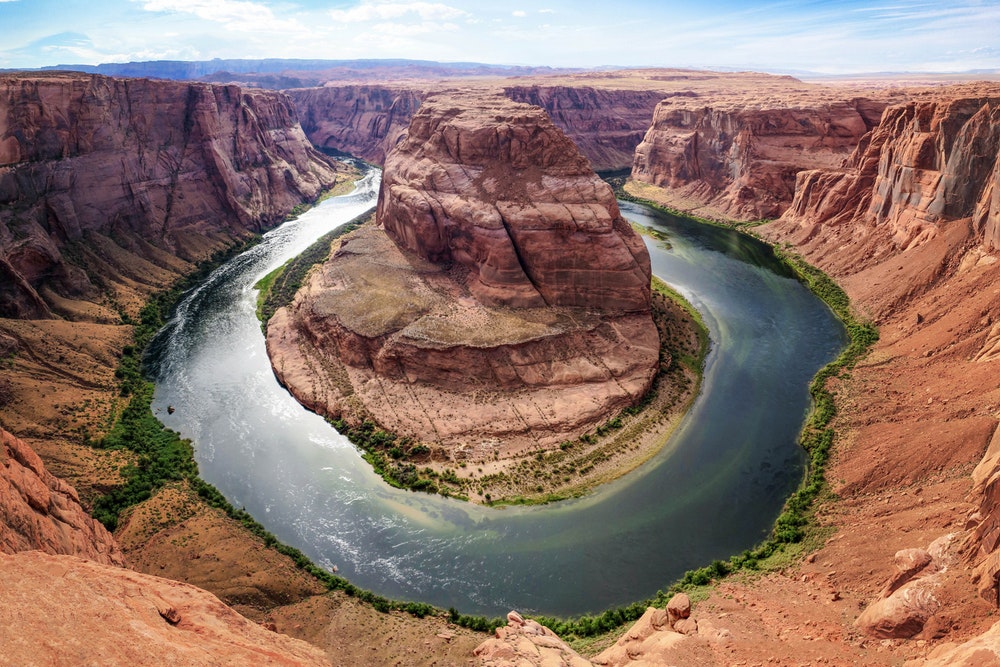 7. South Beach
This is a strip of neon glow at night and a lot of sun, sand and surf during the day. It is a place that those without families, PG-13 please or older, come to hang out and spend some time.
You can check out some of the cool shops that are along the strip or even sit at the cafes and restaurants that they have. Bring your towel and a bathing suit and people watch while laying on the beach while the shore comes in.
This beach has been on the list of everyone's as THE beach to visit anywhere in the US. Which means, it is THE beach for you to visit if you love the sand and surf and want to get into the 'beachy mood.'
8. Watkins Glen State Park
Nestled in the Fingerlakes region of Upstate New York, this is a park that has a lot of hiking, a lot of waterfalls, and a lot of mystery around each and every bend that you turn. When you're heading into this area, you may want to take in the sights and sounds around you, because you will feel like you are walking inside a cave, which is a pretty cool experience all it's own. In the middle, towards the top, there is a large waterfall that you can get up close and personal with.
Those that are staying in the area can enjoy a nice campsite that is right on the property with an Olympic sized pool, as well as electric hookups. There are shops and restaurants down the strip and you can take a wine tour while you are in the area. Of course, the NASCAR races are also something that happens here, so you might want to look into getting a spot for those, if racing is something you are used too.
9. The Wave
Located in Arizona, this is one of the trippiest places to visit. Visiting is only done through permit, so you have to put yourself on a waiting list and when your time comes, you can then visit. Going off of a

lottery system

, you have to be chosen to be able to come into this splendid glory. It is well worth the wait, though, if you ever do get to visit it.
How did the wave get here to begin with?
The wind eroded the Navajo sandstone in this area, causing the rocks to form in cool patterns. They provide a swirl across many of the areas. The visitors can walk through them and take pictures. This is also in an isolated area, so you will want to get directions before you go so that you can find it. There are not hints of where it is located along the way, either.
10. Northern Lights
The Northern Lights are a place that so many talk about, or you hear about in books and movies. It is a place that actually does exist, and one you will want to take part in visiting. Located in Alaska, these are lights that are awe-inspiring and provide a beautiful appeal that you cannot get from any other attraction on the list. Even Disney World is not going to top this place.
You do have to visit during a specific time of the year, though. Visit Anchorage or Fairbanks between September to the end of April to see them. Once the sky lights up, you will know you have come to the right place. There is no denying what you are seeing because they are just that great to look at.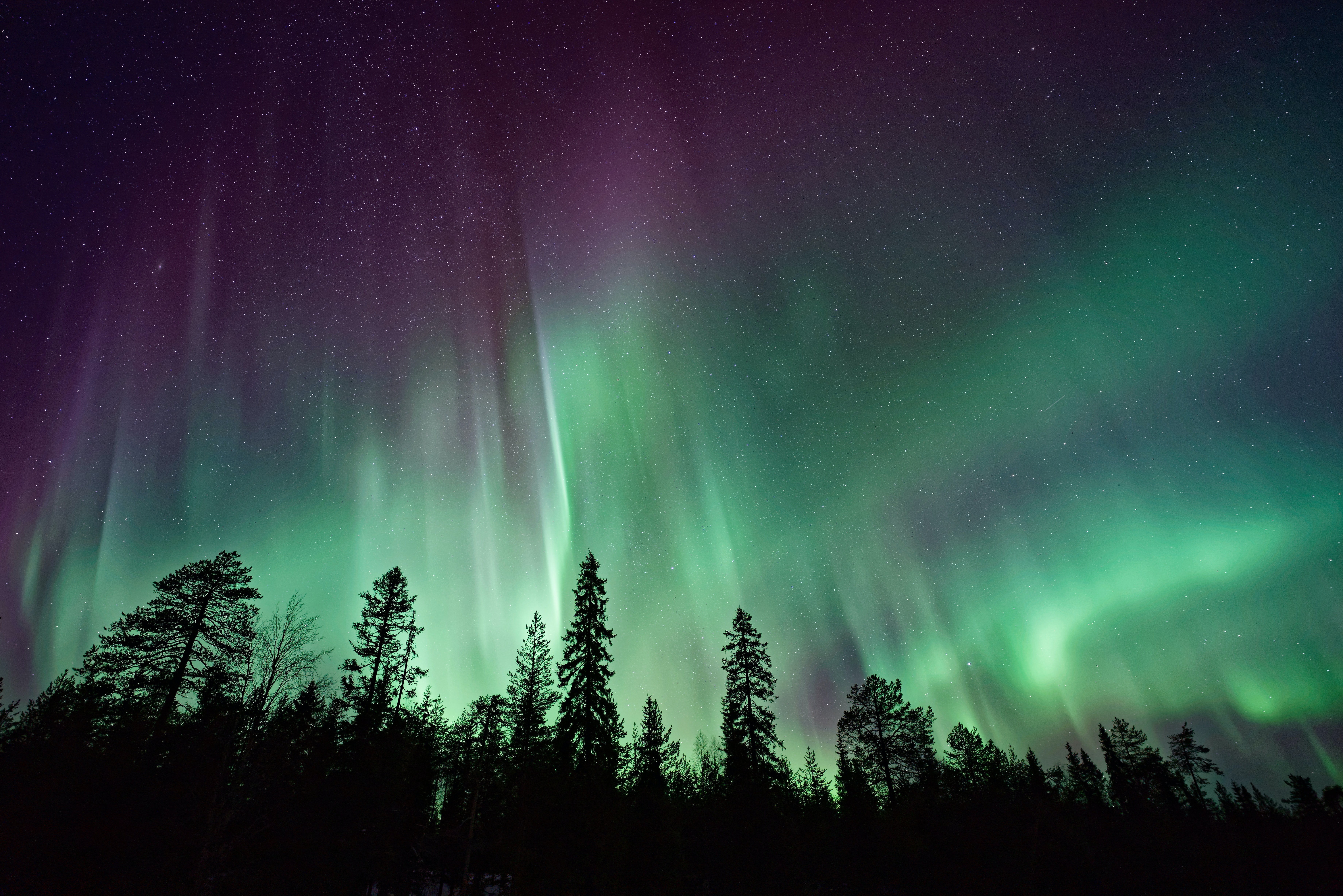 When it comes to visiting, you want the most out of your trip. There are plenty of places for you to explore through the country. Making sure that you consider what you'd want to see, there are plenty of places to explore. To visit them all, just create a list, and then go out there and check each one of them off as you visit them.
I promise every place on this list has its own hidden beauty within it. At the very least, you can say that you have been there when people talk about it. This is enough to make anyone want to visit these areas and get the most from what they are offering. If you're not a big traveler or if you have not visited many places, or perhaps you don't feel like you have the funds to get up and go, I promise, many of these places are not going to cost you at all, except for your time. Find out what each of them offers when you visit them one by one and see the world open up before you.
Get out there and explore, it can be well worth the time, money and effort that you put into exploring these different areas.
Author Bio: Patrick Bailey is a professional writer mainly in the fields of mental health, addiction and living in recovery. He attempts to stay on top of the latest news in the addiction and the mental health world and enjoy writing about these topics to break the stigma associated with them. Patrick is currently a writer for Mountain Springs Recovery as well as on his own blog.