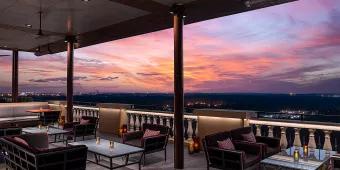 By AttractionTickets.com's Florida Experts, Susan and Simon Veness
How the Theme Park Capital of the World also became famous for the quality of its restaurants
Next month, Orlando will welcome another eight restaurants to its recent stable of Michelin Guide-rated dining options, giving the city 41 in all.
Let's just stop a moment to consider that. Orlando, the world's favourite theme park destination, is now extensively endorsed by the world's oldest and most distinguished restaurant ratings system, which dates back to 1900. When you consider our little corner of Florida was largely built around fast food and counter service eateries, with little or no pretense, to have reached a level of foodie relevance that includes the likes of French master chefs Alain Ducasse and Joël Robuchon is pretty remarkable.
Not that it's surprising at all. Orlando's restaurant scene has been in overdrive for the past 20 years or so, testament to its ever-changing profile as a "grown-up" destination as well as one that typically attracts plenty of families.
Nowadays, one of the key decision-making factors when people are looking for their next holiday is the quality of a destination's dining options, and there's no doubt that Orlando is now firmly on the radar as a culinary Mecca. In truth, it probably won't raise an eyebrow among those who have been visiting regularly in recent years, but it might well startle those who are considering their first trip to this part of the world.
And Walt Disney World Resort definitely deserves a lot of the credit.
When the House of Mouse opened the swish California Grill restaurant at the top of Disney's Contemporary Resort in 1995 it signalled a major sea of change for the theme park industry. True, there was already a distinct upmarket dining quality to EPCOT's World Showcase area, but that was largely a reflection of the park's inherent style.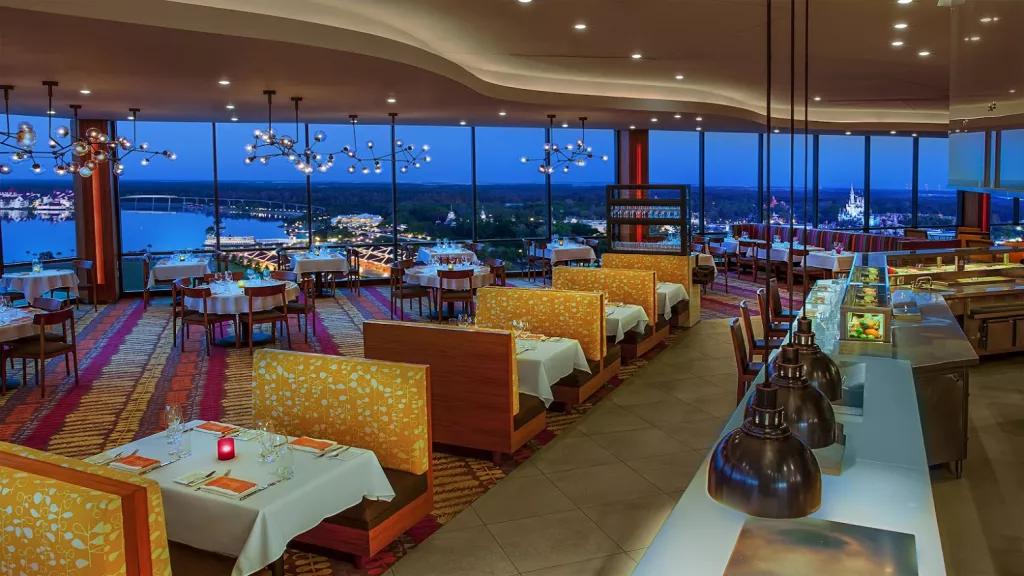 Taking things to that same level outside EPCOT required a much bigger leap of faith that the theme park public was ready for a more distinctive dining experience, but it was very quickly vindicated, both inside and outside the parks.
In 1998, Universal Orlando Resort opened its Islands of Adventure park, featuring a novel restaurant called Mythos that would go on to win a series of awards for Best Theme Park Dining.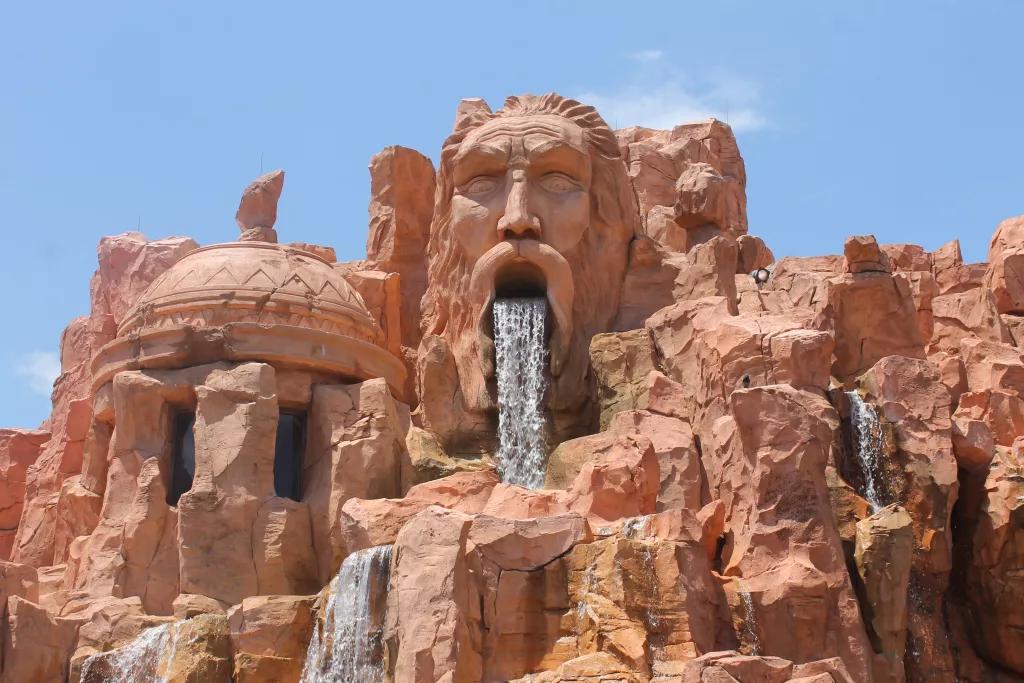 At the same time, the city's "Restaurant Row" was taking shape on Sand Lake Road, just off International Drive. Here, the arrival of one of the USA's flagship upscale brands, Morton's of Chicago, really kicked the tourist area into a higher level for fine dining. For great steaks, this was also the mark of distinction. Orlando's restaurant business was going up through the gears.
If Morton's marked a turning point, a number of other businesses, and chefs, picked it up and ran with it. Ruth's Chris Steak House joined the Restaurant Row gang, as did Japanese-American chef Roy Yamaguchi. Another high-quality national chain, Seasons 52, was next, closely followed by the Melting Pot, Rocco's Tacos and the fine seafood of Ocean Prime.
Not to be outdone, Universal raised their culinary game still further in 1999 with the opening of their CityWalk area, in conjunction with three all-new hotels that all boasted significant restaurants. New Orleans celebrity chef Emeril Lagasse opened Emeril's in CityWalk and the fabulous Tchoup-Chop at the Royal Pacific Resort. Famed New York steakhouse The Palm arrived at the Hard Rock Hotel and Italian specialty Bice made its debut at the Portofino Bay Hotel.
By this stage, Orlando was on the fast-track to true foodie status. Disney continued to open exciting new restaurants with high-quality menus, notably Tiffins at Animal Kingdom Theme Park, Skipper Canteen at Magic Kingdom Park and Takumi-Tei at EPCOT's Japan pavilion.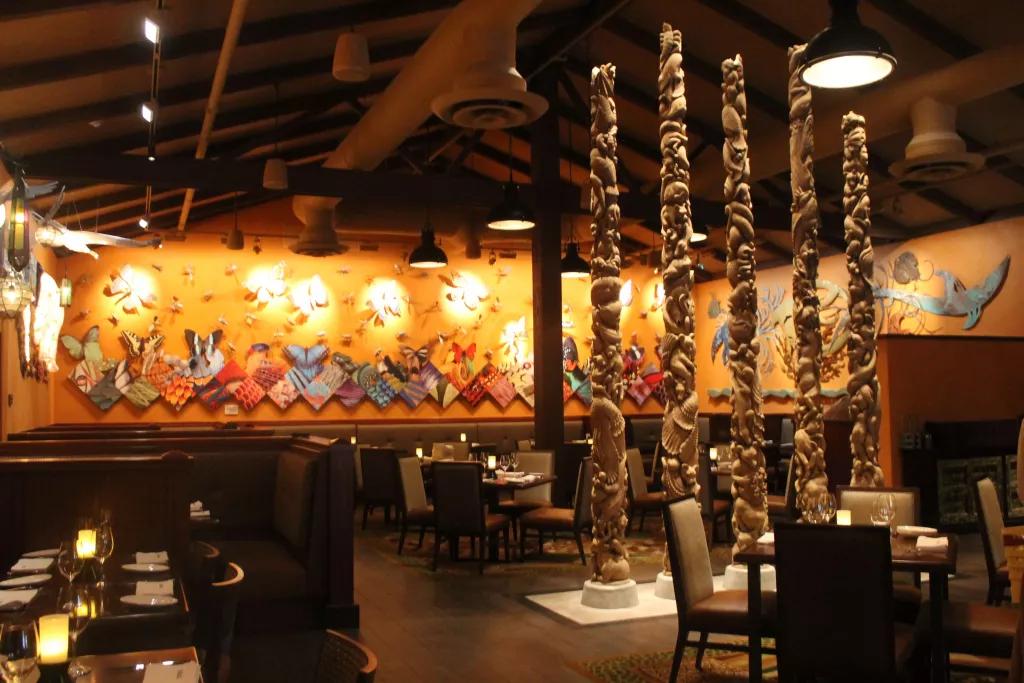 At Disney Springs, even more delectable dining was on offer with the big transformation from Downtown Disney in 2015, including the likes of Art Smith's Homecomin' restaurant, the Wolfgang Puck Bar & Grill, Frontera Cucina by Rick Bayless, Jaleo by Jose Andres and The Polite Pig. The latter was significant because it was the first theme park restaurant from local star chefs James and Julie Petrakis, whose Ravenous Pig restaurant in Winter Park was getting rave reviews across the country.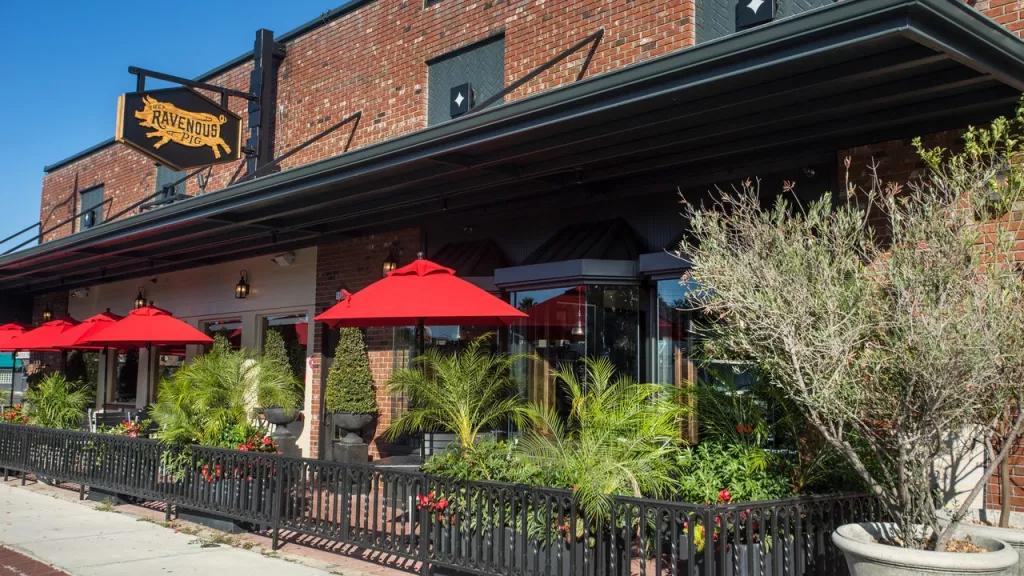 And that's where the Michelin Guide comes in. Hearing about this fast-developing foodie culture in Orlando, the Guide put down a marker a few years ago to check out this surprising development (surprising to anyone outside Orlando, that is).
Last year, that hint of something significant developed into a fully-fledged Florida Michelin Guide, featuring Tampa, Miami and, of course, Orlando. There were fully 33 Orlando restaurants mentioned in that very first edition in June 2022, and the news of another eight for this year has also got the local foodie fans salivating.
The 41 represent a magnificent cross-section of the city's ultra-chic modern dining profile, including four that earned a coveted Michelin star. Of even greater note, seven of them are within Walt Disney World itself:
Rooftop Capa at the Four Seasons Resort (a Michelin star)
The California Grill at Disney's Contemporary Resort (Michelin recommended)
Citricos at Disney's Grand Floridian Resort & Spa (Michelin recommended)
Morimoto Asia at Disney Springs (Michelin recommended)
Ravello, also at the Four Seasons Resort (Michelin recommended)
The Polite Pig at Disney Springs (Michelin recommended)
And Victoria & Albert's at Disney's Grand Floridian Resort & Spa.
The latter has yet to be classified as one of the Guide's eight new restaurants this year, but we fully expect it to be the fifth Michelin-starred restaurant in town.
It all goes to prove that there is always more to Orlando than meets the eye. For our regular visitors, there's always another reason to come back. And, for first-timers, well, there is a HUGE amount to look forward to!
For more info on Orlando's Michelin-rated dining, see VisitOrlando.com.
What is your favourite restaurant in Orlando? Tell us about it on the friendly Attraction Tickets forums, our Community Facebook page, on Twitter or Instagram.