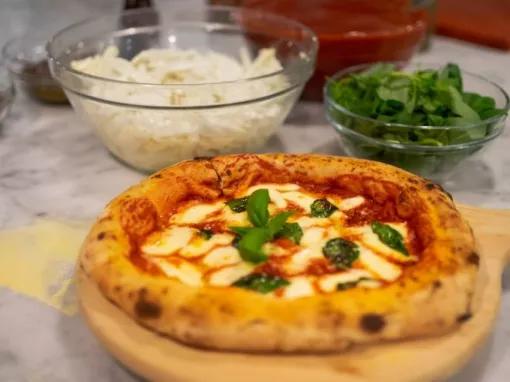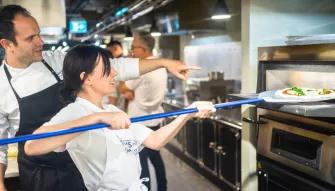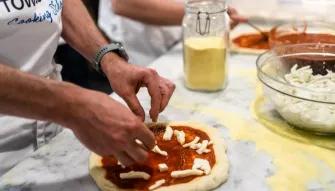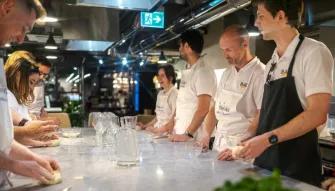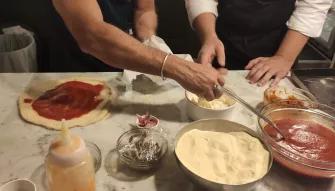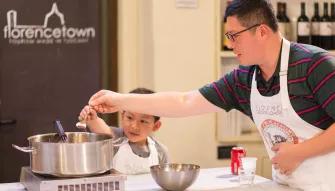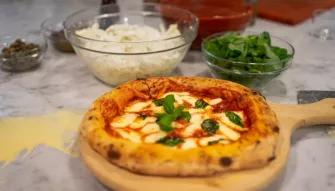 Gelato and Pizza making class in Milan
Make the most of your Gelato and Pizza making class in Milan visit with these extras
Full details
"Italians do it better"... certainly true if we're talking about tasty pizza and creamy gelato. Well finally so can you, learning to make genuine pizza and gelato in a unique location!
Our guide to Gelato and Pizza making class in Milan
Master the most delicious of all Italian arts from the pros, discover the tricks of the trade and make authentic, genuine pizza and gelato. Meet our expert "pizzaiolo" and follow his cues, he will illustrate, and demonstrate, the secrets which lie behind picture-perfect, scrumptious pizza.
In the fascinating ambiance of our cooking studio the chef will show you how to make pliable paper-thin yeast dough, kneading it to perfection. He will give you tips on how to prepare a zesty, yet light tomato sauce to spread on top. Aprons on:  it's your turn to measure the ingredients, knead and roll. 
While the dough rests, enjoy the freiendly and fancy atmosphere of the cooking class before learning the unique, trick of the trade: making gelato and the cone for it! Hear all about the history of Italian ice-cream, discover the raw ingredients and learn where the best are produced from your entertaining chef. Mix the ingredients and whet your appetite watching the ingredients melt into the cream. 
While the gelato churns its way to perfection your chef will show you how to combine the ingredients to make the batter and cook your cone, and once it's done you can get back to your pizza. It's time to roll out the dough, choose your favorite toppings, season and flavor it to taste and pop it into the oven! 
As soon as your fragrant pizza comes out of the oven, piping hot and tempting, sit down, relax and indulge your taste buds with the unique flavors of the best meal in the world: the fragrant home-baked pizza and luscious gelato you made yourself in the heart of downtown Milan! 
Locations
Via Giovanni Battista Sammartini 1 (corner piazza IV Novembre) next to Central Rail Station, at the Mercato Centrale Info Point, on the ground floor
People who purchased Gelato and Pizza making class in Milan also viewed...