By AttractionTickets.com's Florida Experts, Susan and Simon Veness
Next year will see Phoenix Rising take flight over the park's Pantopia area
It's going to be raining new coasters over Central Florida in 2024. Well, that's a slight exaggeration but, hot on the heels of SeaWorld's announcement about Penguin Trek for next year, along comes Busch Gardens Tampa Bay with a new ride of its own.
And, while it's easy to be blasé about another new arrival, there really is a lot to like about this latest offering that promises to add some significant thrills to the Pantopia area of the park. We had been expecting something new for this location, of course. Busch Gardens shut down its traditional old Phoenix swinging boat ride in 2018, subject to further review. It stayed in place until late last year, and then it was quietly but completely demolished.
The rumours really began, though, in June, when the park announced the closure of its long-running Sand Serpent ride, a 'crazy mouse' coaster that had been in place since 2004. Along with the departure of Phoenix, this suddenly opened up a huge area in the top corner of Pantopia for new development, and the countdown was on for what we would see in their place.
The Busch Gardens press release about Sand Serpent's closing promised "An exciting new addition" to take its place, but then things went totally quiet, with no word of what this latest attraction would be. Until this week.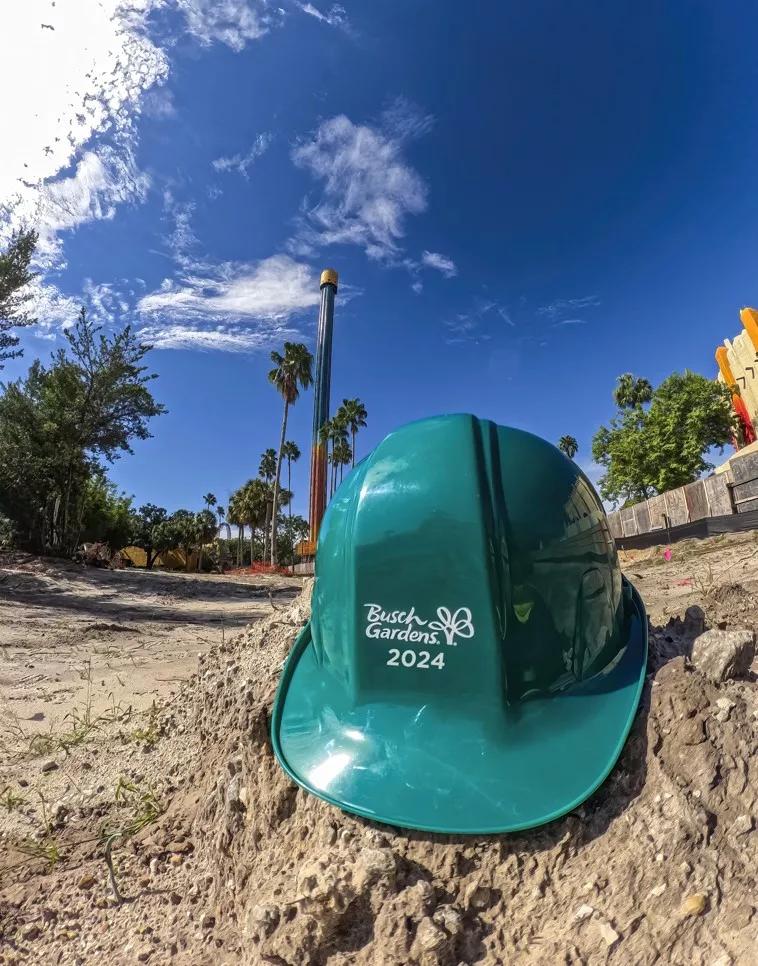 The aptly-named Phoenix Rising will be the new addition, the park's second suspended coaster (after Montu in the Egypt section) and a genuine family thrill ride, with a height restriction of just 42 inches, or 107cm - the same as next year's new Penguin Trek at SeaWorld.
It will reach a top speed of 44mph (71kph) over 1,831ft of track and feature an onboard audio system to provide the first ride in the park with its own one-of-a-kind soundtrack.
The suspended nature of the coaster will allow riders to feel the excitement of "flying" at low level as it zips into a series of twists and turns, with the cars able to swing from side to side to match the aerial nature of the ride. The park's 10th coaster will start out by soaring over the neighbouring Serengeti Plain section of Busch Gardens, and then return to whizz around part of the Pantopia area.
Ride manufacturers Bolliger and Mabillard promise "a blaze of excitement" from their latest creation, while the new soundtrack will be integrated into an "exhilarating array of twists, turns and surprises for families riding together." Phoenix Rising will be the Switzerland-based company's FOURTH major ride for the park after Kumba (1993), Montu (1996) and SheiKra (2005), while they also have FIVE at SeaWorld, including the monstrous Mako and the forthcoming new Penguin Trek.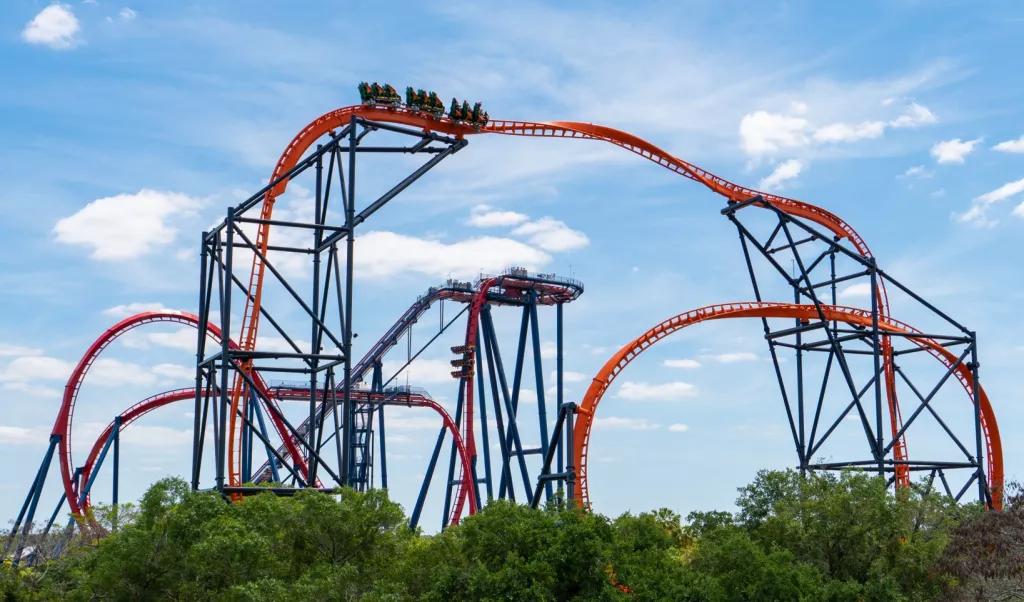 Stewart Clark, president of Busch Gardens, commented: "Phoenix Rising will be an extraordinary journey for our seasoned coaster enthusiasts and younger thrill-seekers alike. Joining a comprehensive coaster collection, this new attraction reinforces our commitment to provide guests with new, immersive and one-of-a-kind experiences."
Indeed, it continues a tradition of thrill-rides that dates back to July 1976, when Busch opened Python, a daring (for its time) 40mph speedster that reached 70 feet high and included a feature corkscrew section that was the ride's signature element (it was also Simon's first true coaster in 1993!). Since then, the park has regularly added exciting new coasters, including the Scorpion (1980), Kumba, Montu and SheiKra, as well as Cheetah Hunt (2011), Cobra's Curse (2016), Tigris (2019) and Iron Gwazi (2022).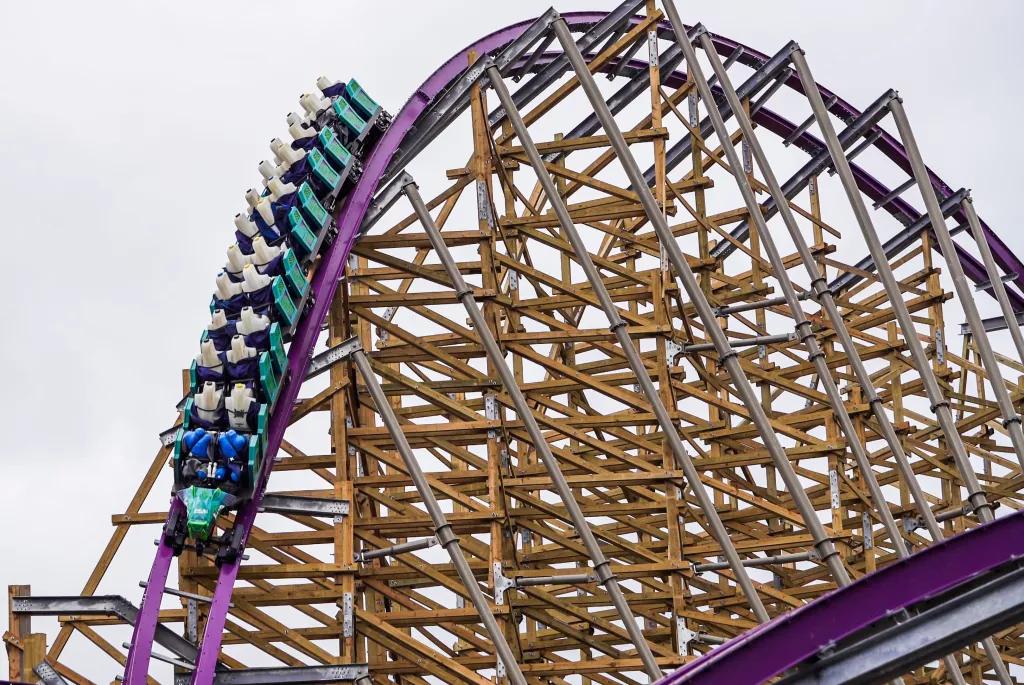 It really has become a roller-coaster Mecca in the past 20 years or so, and it shows no sign of stopping anytime soon.
The official opening date for Phoenix Rising is listed only as "Spring 2024," but, judging by the relatively early opening dates of most of their recent additions, we could well see the newcomer in action next March, if not February.
The important thing for visitors to the park is that they all offer something different and no two rides are alike. If we had to list a favourite, it would probably be Cheetah Hunt for the fact it is so fast and smooth, a total adrenalin buzz at low level as its three fast-launch sequences give it a real speed boost (hitting a top speed of 60mph/97kmh) and the big figure-of-eight tower provides the perfect ramp for the fast out-and-back section over the Serengeti.
Along with the famous animal habitats that are located around the park, this adds up to a genuinely captivating day out, a compelling mix of nature and man-made thrills.
In short, we can't wait for 2024. First we should have Penguin Trek at SeaWorld, and then we get the even more dynamic Phoenix Rising at Busch Gardens.
It's going to make those multi-park SeaWorld/Busch Gardens tickets even better value next year!
What rides do you like best at Busch Gardens? Tell us about them on the friendly ATD forums, our Community Facebook page, on Twitter or Instagram.