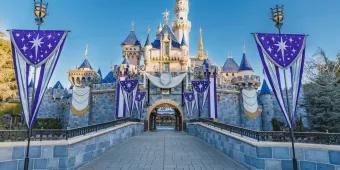 The celebration of a lifetime is waiting for you
Commemorate a whole century of The Walt Disney Company with new entertainment, attractions, decor, food, merchandise and more!
2023 marks the 100th anniversary of The Walt Disney Company, and the celebration to commemorate this milestone is now in full swing at Disneyland Resort in California! Throughout the celebration, there will be plenty of new experiences for guests to enjoy that tell new stories and offer a sense of nostalgia too. 
Here's everything you can expect from these celebrations, with even more to come!
TWO New Nighttime Spectaculars
That's right, not one but two new nighttime spectaculars have been added to Disneyland Resort's entertainment schedule; Wondrous Journeys at Disneyland Park and World of Color - ONE at Disney's California Adventure Park. Both shows feature characters we all know and love, from classic films and newer releases, showcasing the magic of The Walt Disney Company for every generation. 
Wondrous Journeys
Wondrous Journeys is the perfect name for this nighttime spectacular, as it takes guests on an epic adventure through 100 years of Walt Disney Studios storytelling, from Snow White and the Seven Dwarfs to Strange World. Using projections and lighting effects, Wondrous Journeys not only transforms Sleeping Beauty Castle and Main Street U.S.A., as previous shows have done, but this time the facades of "it's a small world" and the Rivers of America have been turned into the perfect artist's canvas as well. 
On select nights, the beautiful projections and uplifting music will be accompanied by spectacular fireworks… and keep your eyes peeled for some more surprises in the skies above Sleeping Beauty Castle!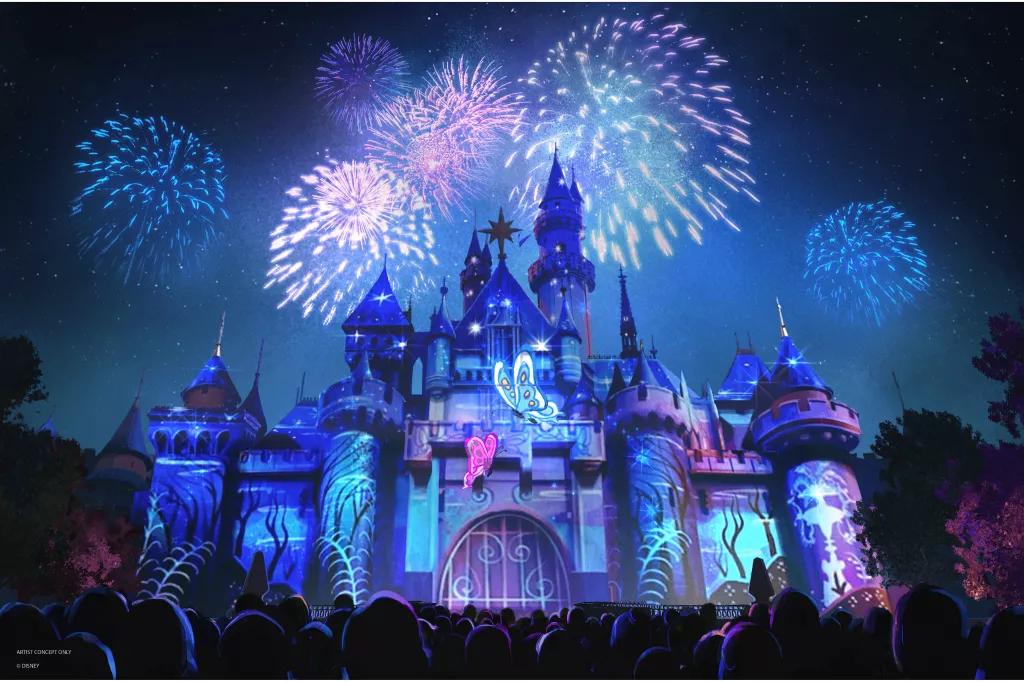 World of Color - ONE 
Every guest will find something they love in World of Color - ONE, as this is the first nighttime spectacular at Disneyland Resort to feature moments from Walt Disney Animation Studios, Pixar Animation Studios, Star Wars and the Avengers in the same production! The show uses fountains, projections, lasers, lights, and music to show how one small action can grow into a wave of change, just as Walt Disney did when he began what is now a storytelling legacy. 
Walk-up viewing is available for World of Color - ONE on a first-come-first-serve basis, but guests can also join the virtual queue every day at 12pm for access to the reserved viewing area in Paradise Gardens.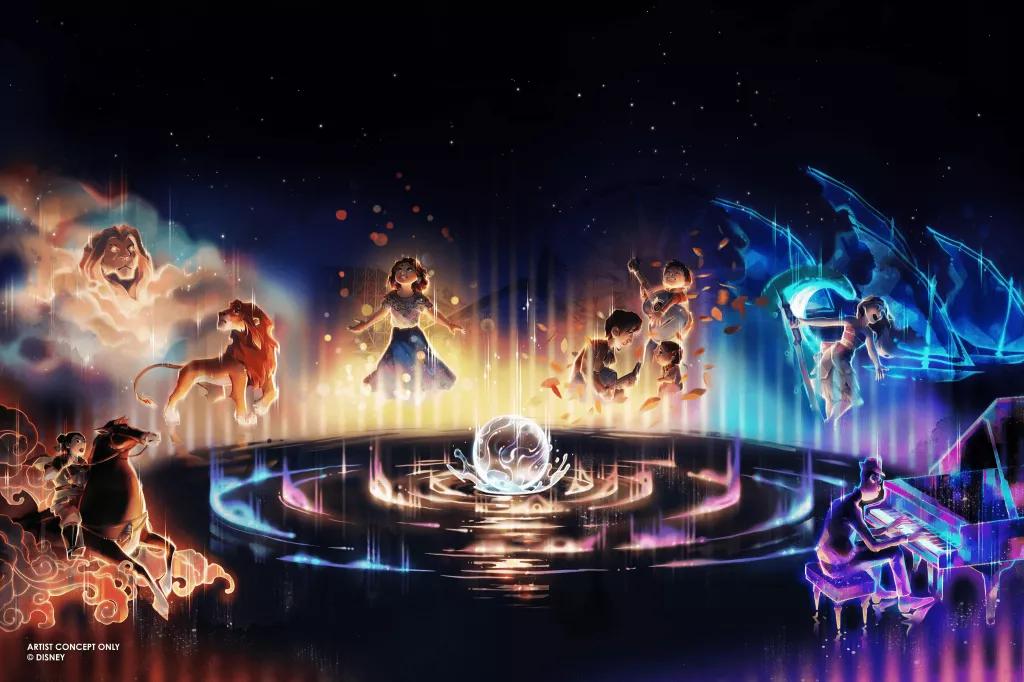 Mickey & Minnie's Runaway Railway
It's not just Walt Disney World Resort in Florida that gets its first-ever ride starring Mickey and Minnie, as Mickey and Minnie's Runaway Railway is now open at Disneyland Resort too! This madcap ride transports guests directly into the cartoon world of Mickey Mouse and Minnie Mouse aboard a train driven by Goofy… but things might not go quite to plan so get ready for a wild adventure! 
What makes this attraction unique to Disneyland though is the incredible queue in the El CapiTOON Theater. As guests wait for their turn to ride they can make their way through an exhibit of everything Mickey Mouse, featuring props, costumes, and posters from his movies and shorts. 
Get a peek at what's in store from our visit on opening day! 
And this isn't the only exciting new addition to Mickey's ToonTown. The whole land will reopen on March 19th 2023 with more play activities and attractions than ever before, including Goofy's How-To-Play Yard, Donald Duck Pond, and the grassy CenTOONial Park. 
Magic Happens Parade 
The Magic Happens parade has returned to Disneyland Park as part of the Disney100 anniversary celebrations. Led by Mickey Mouse and his pals, the parade fills the streets with grand floats, eccentric costumes and an energetic musical score.
Platinum Decor and Merchandise
Of course, it wouldn't be a Disney celebration without some sparkling decor! Disneyland Park, Disney's California Adventure Park, Downtown Disney and the Disneyland Resort hotels are decked out with platinum banners and Disney100 medallions, and Mickey, Minnie and their pals are getting in on the action too with shiny new platinum outfits. 
Want to bring home your own piece of the celebrations? Thanks to a whole range of Disney100 merchandise, from Spirit Jerseys and Minnie ears to plushes and homewares, the wonder can continue long after your holiday!
Don't miss out on the chance to celebrate 100 years of wonder at the Happiest Place on Earth. Book your Disneyland Resort tickets now to experience all this and more in 2023, including Marvel Avengers Campus, Pixar Pier and Star Wars: Galaxy's Edge!