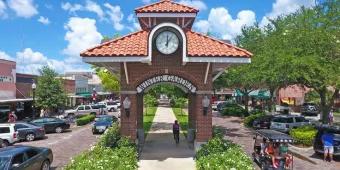 By AttractionTickets.com's Florida Experts, Susan and Simon Veness
Take a trip to small-town America in this charming suburb
This is a question we continue to hear a lot from visitors to Orlando, especially those who have been here several times: Where can we go to get an experience of small-town America? It's a really good subject to raise as it also ties in with another regular query from those who like to go beyond the obvious attractions of the fabulous Sunshine State, namely how to get a locals' experience in Florida.
Well, in both instances, we would definitely answer: Visit Winter Garden!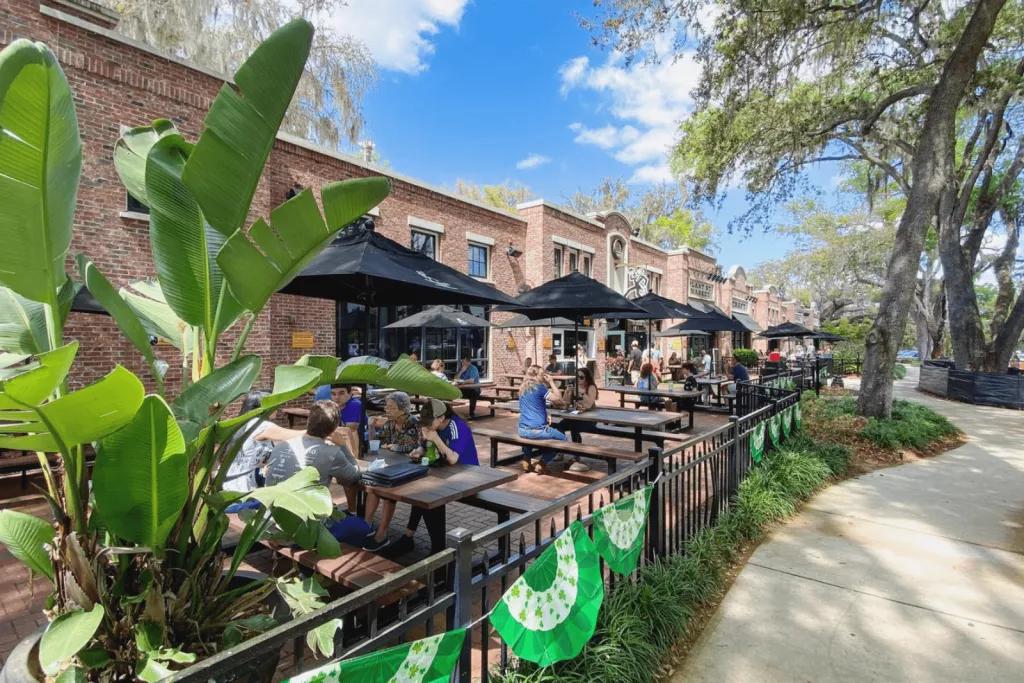 Regular AttractionTickets.com readers will know we love to highlight some of the offbeat and lesser-known destinations within this wonderful holiday playground, and we've featured places like Altamonte Springs, Winter Park, Mount Dora and DeLand in the past. All four make for excellent day-out experiences that provide a nice change of pace to the usual non-stop nature of the theme park capital of the world, and this is especially true of Winter Garden, a suburban hideaway in the greater metro Orlando area that is still easy to find and not far from Disney and Co.
While you won't see Winter Garden indicated on many tourist maps, it is fast becoming THE place for locals to visit for its upbeat array of shops, restaurants and special events, and especially the weekly Farmers Market, which springs to life every Saturday and provides a truly festive atmosphere for this bustling, attractive community.
While it calls itself a 'Farmers' market – and it does, certainly, include fresh produce from up to 20 nearby farms – there is WAY more to this little local jamboree than just fruit and veg spread through its 100-plus stalls and kiosks, hence its popularity. In addition to a truly tempting array of tasty treats like fresh-from-the-hive local honey and artisan bakeries, there are stalls for arts and crafts, orchids and other house plants, custom-made pet accessories, jewellery, fresh cheeses, proper lemonade and even environmentally-friendly snacks!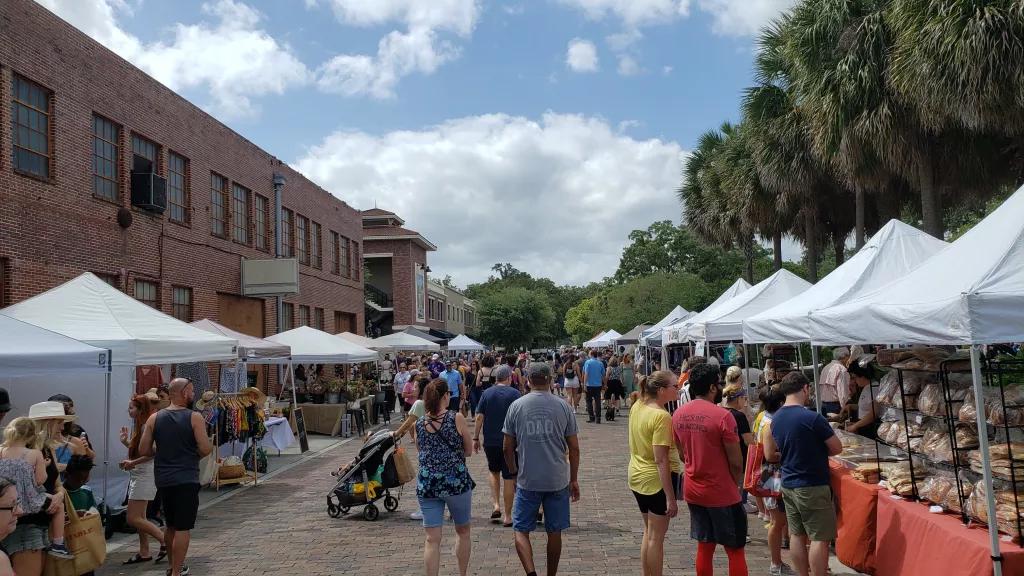 There are several food trucks serving breakfast and lunch options; there is live music at the central plaza; family-friendly games on the lawn; and special events periodically, like kids' art sessions and exercise demonstrations. The Market can be found just off the main road of Plant Street, centred on the Downtown Pavilion on South Lakeview Avenue and running for two full blocks of Tremaine Street – right next to the uber-handy public parking garage.
If you can't make it on a Saturday, there are still plenty of reasons to give Winter Garden a try on any other day, plus there are plenty of seasonal events and festivals that add to the community vibe here, notably at Christmas, when the decorations and lights are superb.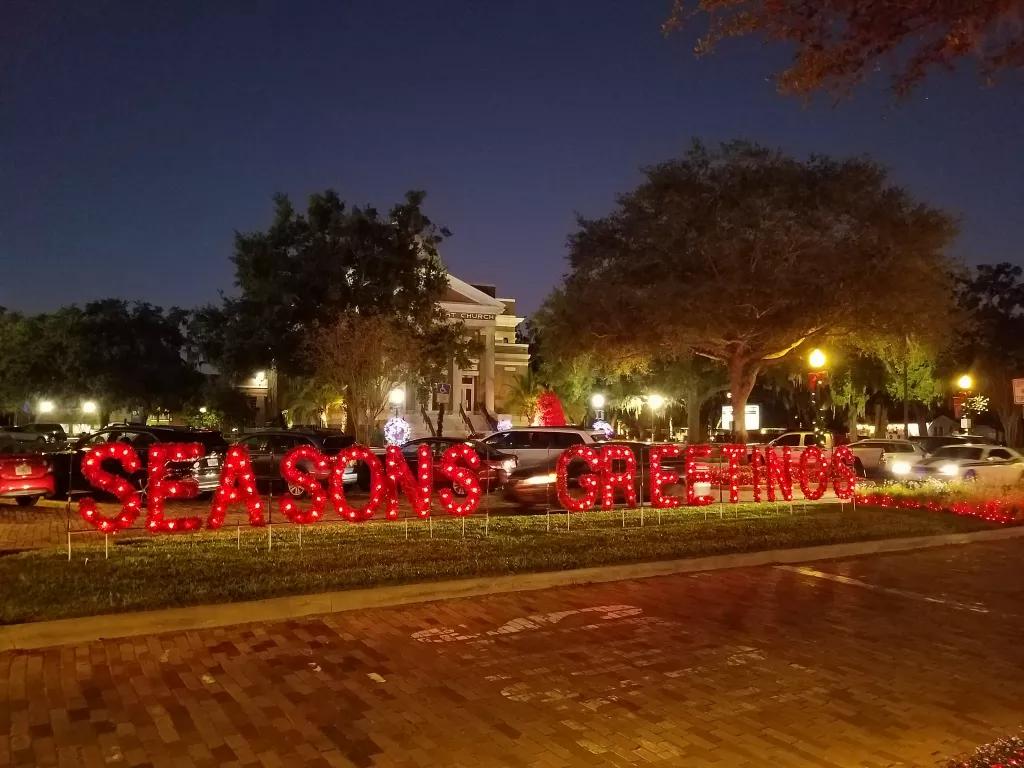 Just to start with, it is easy to find, only 20 miles north of Walt Disney World Resort. The best way to get there is via the toll highway of the Western Beltway (429), to Exit 24 for Plant Street. Turn left on Plant Street (signposted for Winter Garden) and just follow the road directly into the heart of town. You can also get there via the (toll) Florida Turnpike and the 429. There is plenty of free street parking, as well as the convenient three-storey parking garage on Boyd Street that is also free to use. There is more free parking in the big City Hall car park right off Plant Street, and at the superb Plant Street Market.
This latter is rightly a major local landmark as it is home to the fab Crooked Can Brewery as well as a dazzling array of cafes and other food outlets that make for a great lunch or dinner option. Open from 11am to 8, 9 or 10pm at the different kiosks (11pm at the Crooked Can), it has both indoor and outdoor seating and is hugely popular at weekends.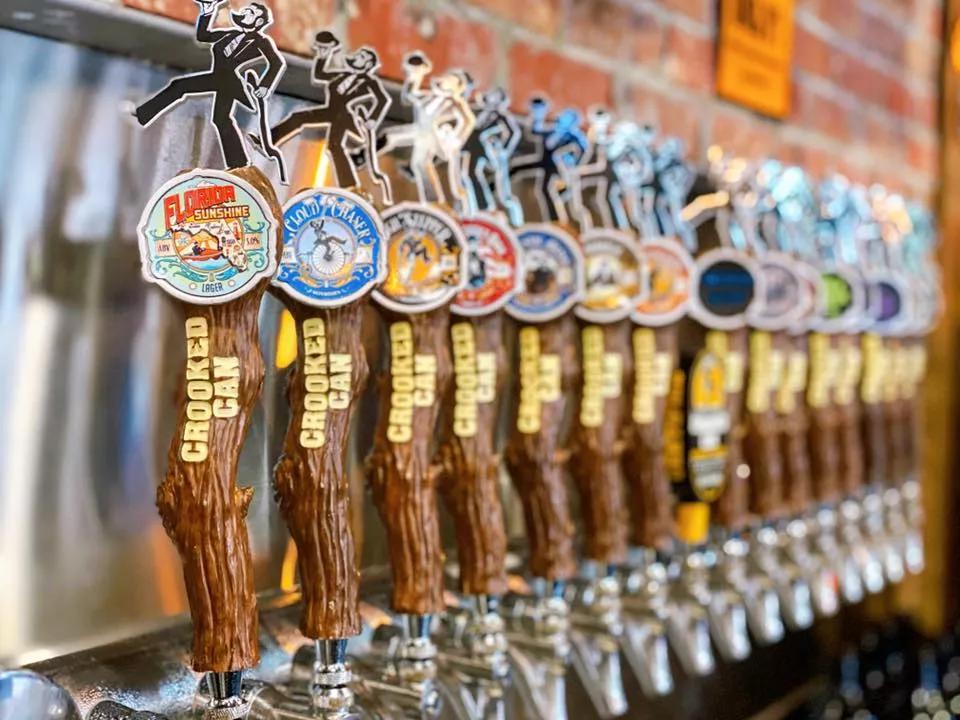 You can't go wrong at any of the outlets, but we especially like Michael's Coal-Fired Pizza, This Little Piggy (for great barbecue) and Sir Benji's Donuts, while the brewery is a solid gold discovery for craft beer drinkers, notably with their Cloud Chaser hefeweizen, High Stepper IPA and Axum coffee chocolate stout, in addition to a variety of seasonal ales. The main high street (Plant Street, in this instance) is also choc-full of enticing boutiques, cafes and bars, as well as the historic Garden Theatre, and there are two must-try coffee shops in the shape of Axum Coffee and Foxtail, the latter of which is fast becoming a major rival to Starbucks in Central Florida and is well worth sampling.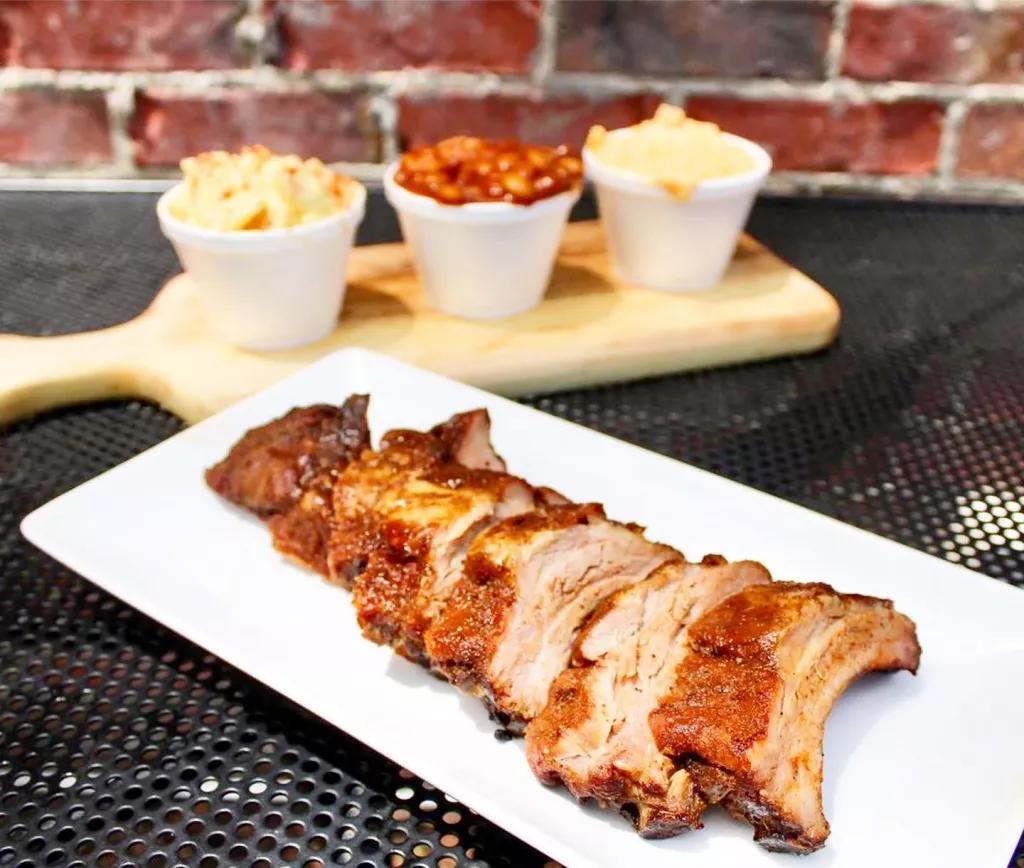 For children, there is the Winter Garden interactive fountain and splash-pad, while families can catch up on some fascinating local history at the Winter Garden Heritage Museum and Central Florida Railroad Museum, which both have free admission.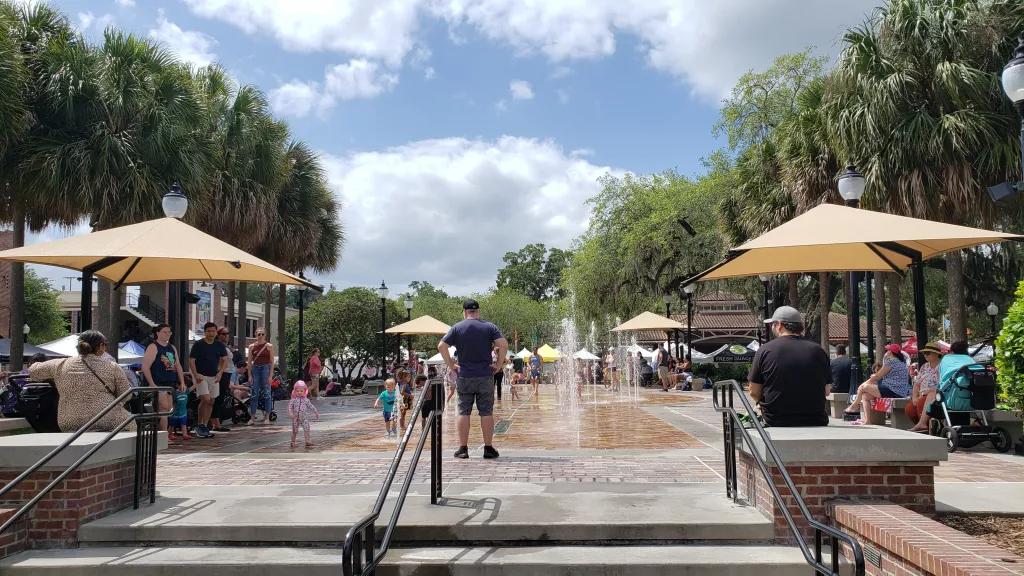 This is also the place to come for a memorable meal, as Winter Garden is fast becoming a rival to Winter Park for an array of restaurants that run the gamut of fast casual to fine dining, notably the Thai Blossom and Chef's Table at the historic Edgewater Hotel. For a lively lunch or dinner, try out The Hangry Bison or The Whole Enchilada, while there are also delicious sweet treats on offer at Scoops Old Fashioned Ice Cream Store, Sweet Dee's Cupcakery and Rita's Italian Ice.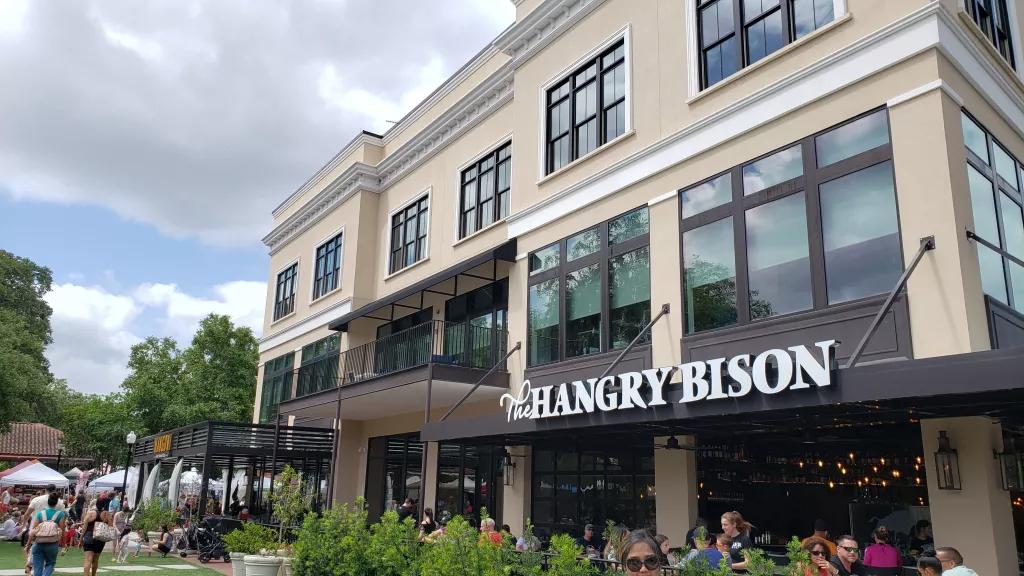 You can even be more adventurous and hire a bike from Winter Garden Wheel Works and explore the 22 miles of the West Orange Trail, one of Florida's most delightful hiking and biking routes. Winter Garden is towards the west end of the Trail, but there are still 4.5 miles to be explored to the western terminus, while you can also stroll or cycle along the edge of Lake Apopka.
Even better, on a Friday, Saturday or Sunday, Winter Garden makes an excellent combo with the fabulous Lake Apopka Wildlife Drive, which we have featured for AttractionTickets.com in the past, an 11-mile, one-way drive through the Lake Apopka North Shore wetlands, with wildlife aplenty, including plenty of alligators!
For the latest details and events, be sure to visit CityofWinterGarden.com.
What offbeat parts of Orlando have you discovered in the past? Tell us about them on the friendly Attraction Tickets forums, our Community Facebook page, on Twitter or Instagram.