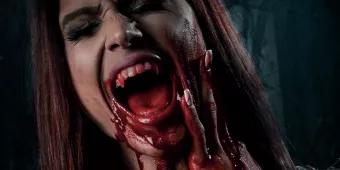 The spookiest time of the year is almost here…
What better way to celebrate Halloween than at Thorpe Park's annual Fright Nights celebrations?
Halloween is one of our favourite times of the year, and at Thorpe Park Resort, they spare no expense in transforming the park into a horror-filled spectacular.
Guest-favourite Fright Nights returns on select evenings from 30th September to 31st October this year and is the home of fear for all you horror lovers. Awaken your darkest nightmares at the UK's premier award-winning Halloween event, returning for its 21st birthday bigger and better than ever. 
Push your endurance of fear to the limit, as you attempt to survive eight terrifying scare attractions, including three brand-new experiences, plus two thrilling and spine-chilling live shows. 
Five guest favourites will also be returning to the spook-tacular event, including the award-winning Trailers and The Crows of Mawkin Meadow. Guests will also get the chance to ride Thorpe Park's attractions in the dead of night - you won't want to miss experiencing the world's first horror movie coaster, SAW - The Ride, in the dark!
Let's take a look at the scare attractions in more detail: 
Scare Mazes and Experiences 
NEW! Survival Games
Will you survive this brand new scare maze, or will it be game over? Prove your worth and elevate your social status as you participate in the Survival Games - only some will emerge victorious. 
Trailers 
Grab your popcorn and take your seat, the trailers are about to begin at SuperSpark Cinema. After a successful debut in 2021, this innovative scare maze is back, bringing a terrifying collection of classic horror films to life. No fear will go unmissed as you get stuck in a never-ending loop of terror! 
Creek Freak Massacre: The Final Cut
This year is the last chance to experience this returning scare maze, and the chaos has been cranked up to commemorate this final rampage. Prepare to be truly terrified as you escape from the chainsaw and axe wielding Buckwheat lumberjacks - there's a reason this experience has previously been described as the most intense scare maze in the UK!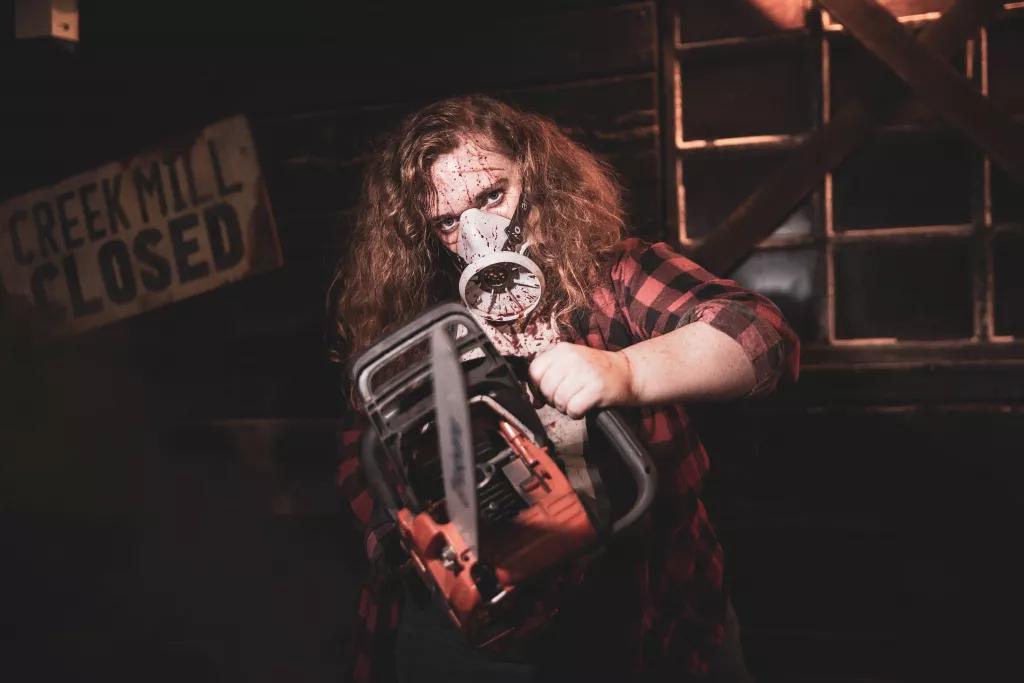 NEW! The Terminal 
Pack your bags and say your goodbyes - this is a one way trip! In this all-new, one of a kind audio scare experience, you'll board a crypto-pod on The Terminal ready for a journey to an intergalactic utopia. So sit back, listen, and relax… if you can! 
Scare Zones and Roaming Creatures 
NEW! Death's Doors
Will you dare to knock on Death's Doors? The Locksmith is waiting for you in his lair, with 21 doors ready to be opened. But each one hides a sinister secret just waiting to be discovered.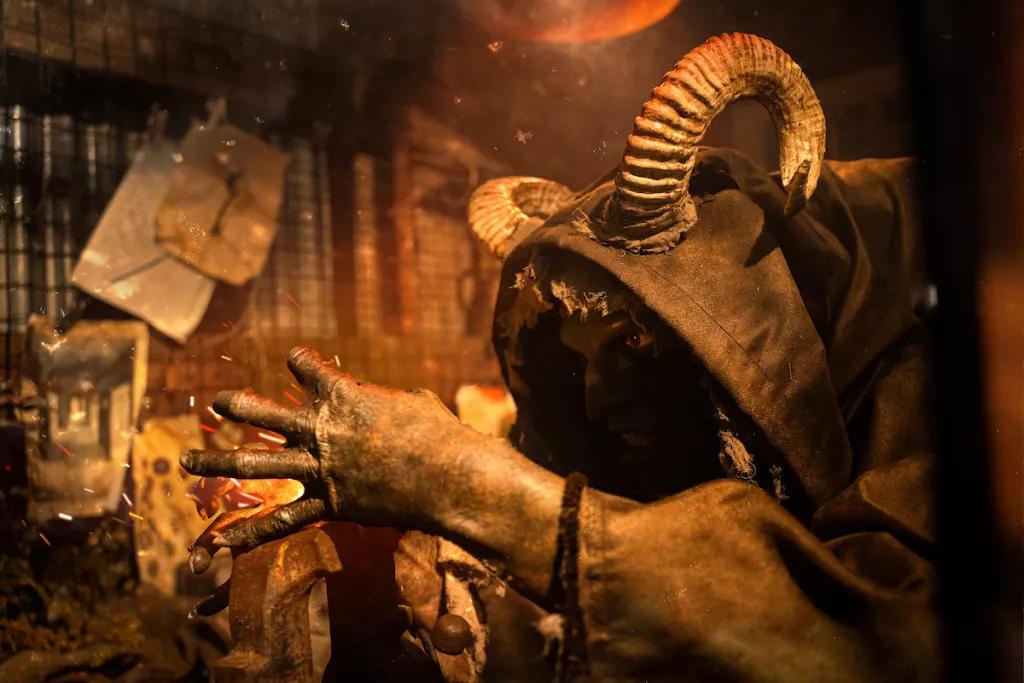 The Crows of Mawkin Meadow
Discover the curse of Mawkin Meadow and uncover the origins of the infamous Crows. As you travel deeper into this unsettling village through the fields of corn, make sure you stay unnoticed as these villagers don't take well to outsiders! 
Amity High vs. Lycanthorpe: Graduation Sucks 
It's graduation night! But this might not be the joyous celebration that the students of Amity High has hoped for. Can these rival schools put away their differences for one night, or will it all end in tragedy? 
Creek Freaks Unchained 
The Buckwheats of Creek Woods Sawmill aren't just in the Creek Freaks scare maze - they've fled their land and are on the prowl. This deranged family is roaming the island and is looking for revenge so you better not get in their way!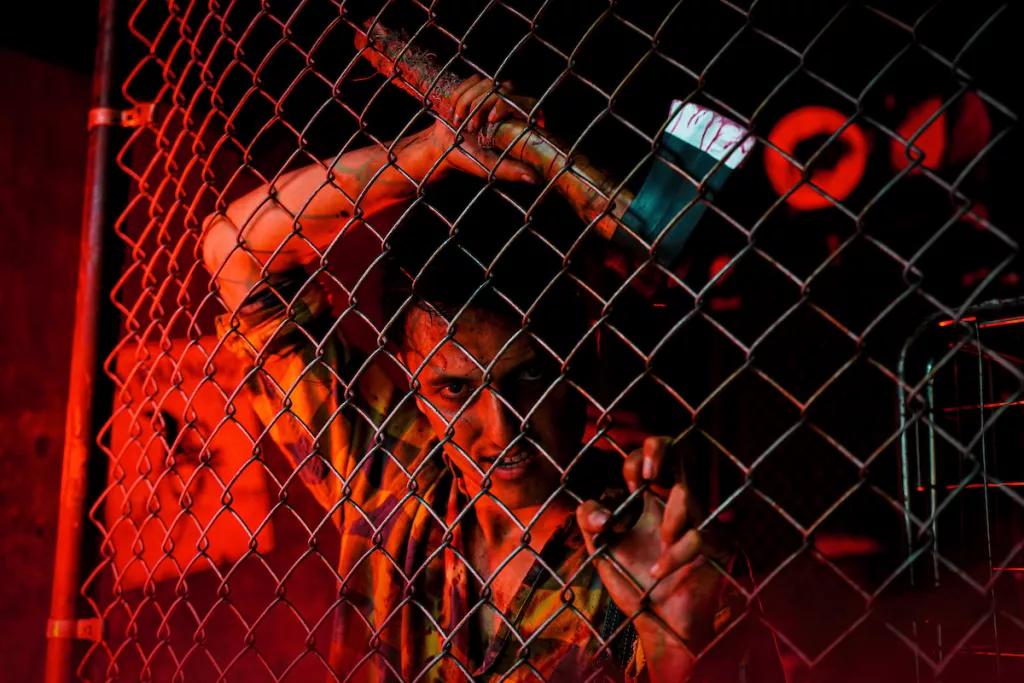 Shows and Entertainment
Birthday Bash 
It's Hattie and Hugo's 21st birthday, and this is a party no one will ever forget. Don't be fooled by the colourful balloons and streamers - these are no ordinary twins and their dark side is about to come out. 
Amity High Flash Mob 
Get into the school spirit when the students of Amity High and Lycanthorpe come together in a flash mob of music and dance. 
All scare zones and entertainment are included in your regular Thorpe Park admission, so you can enjoy all the thrills and chills of the park from 10am, before it transforms into something much more sinister as the sun begins to set. Access to the scare mazes and scare experience requires a separate paid ticket. 
Fright Nights events are something different and some of the scare attractions may be too intense for children. As a result, the Fright Nights offering is not recommended for anyone under the age of 13, unless accompanied by an adult aged 18 or over. Visitors under the age of 13 can still enjoy over 30 other rides, attractions and other live events.
Liked this post? You may also enjoy...