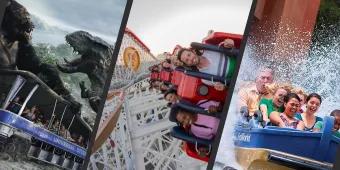 Our itinerary for a California theme park holiday...
Although Florida has traditionally been the theme park capital of the world, California is also rapidly becoming a theme park destination for customers taking advantage of amazing flight deals and looking for new pastures to explore.
The three major theme park players that you'll find in Orlando – Disney, Universal and SeaWorld – can also be found in California. Disneyland California is in Anaheim, a 30-minute drive from LA, Universal Studios Hollywood is just a 10-minute drive from central LA or accessible by Metro and the SeaWorld parks can be found in San Diego, just under a 2-hour drive away. That makes a total of 5 exciting parks to explore (1 at Universal, 2 at Disney and 2 at SeaWorld), all within a comfortable and scenic 2 hours drive of one another.
This means that you can expect to enjoy at least 5 days of theme park fun on your California holiday (and we would even encourage you to spend more!). Here is our recommended California theme park holiday itinerary…
Fly into LA Airport
The cheapest flights to California are often into LAX, which is handy as it's the closest airport for the big theme parks too! Depending on your budget you can take public transport to downtown LA from here or jump in a cab, Lyft or Uber.
After the long flight and a big change in time zone, you may want to have a relaxing first day by the pool to adjust…it's a hard life, but somebody's got to do it!
Universal Studios Hollywood
On your first theme park day, we'd recommend hitting Universal Studios Hollywood, the iconic 'LA' theme park which will take you to the heart of the movies. If you've hired a car, the park is only a short drive away from central LA, but we also recommend checking out the Metro to avoid having to pay for parking when you arrive. The LA Metro is quick and simple to use and is very wallet-friendly too!
If you've visited Universal Studios Florida before, the big difference between the two parks is the studio tram tour which takes you behind the scenes of some of the world's most famous movies and TV shows. Explore the sets of world-class entertainment, including Jaws, Psycho, War of the Worlds and The Good Place, and experience two incredible 3D simulators. The tour can take between 45-60 minutes, so it's good to get on this attraction early in the day!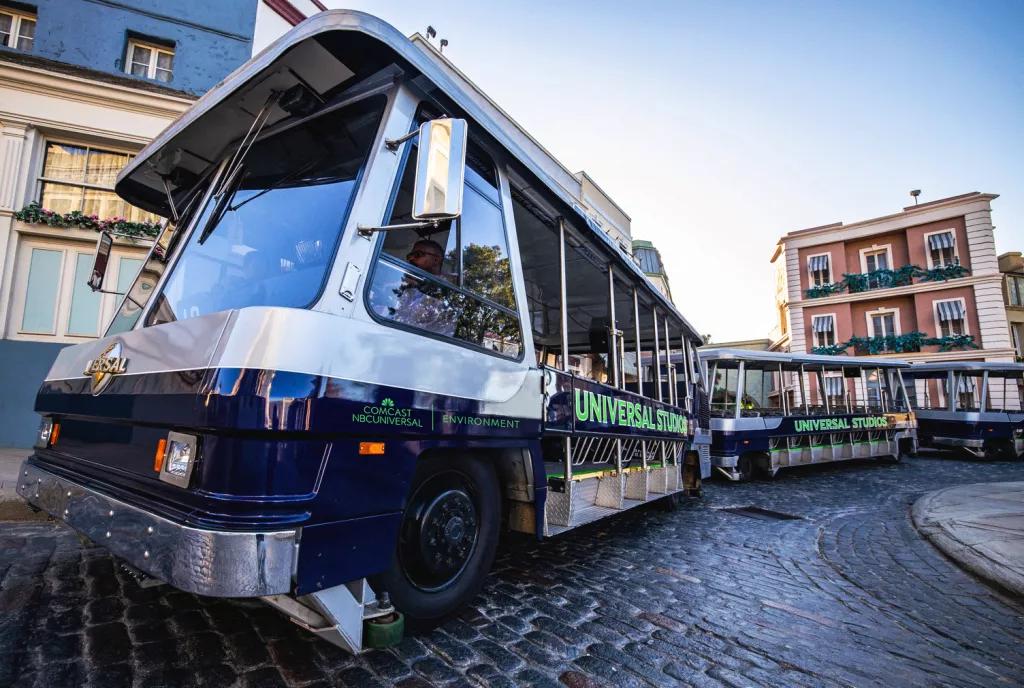 Once you've taken in the sights and sounds of your favourite movie scenes, you'll want to check out the Wizarding World of Harry Potter, Springfield USA and the brand-new Super Nintendo World. For families with younger children, Super Silly Fun Land, The Secret Life of Pets and Despicable Me: Minion Mayhem are must dos.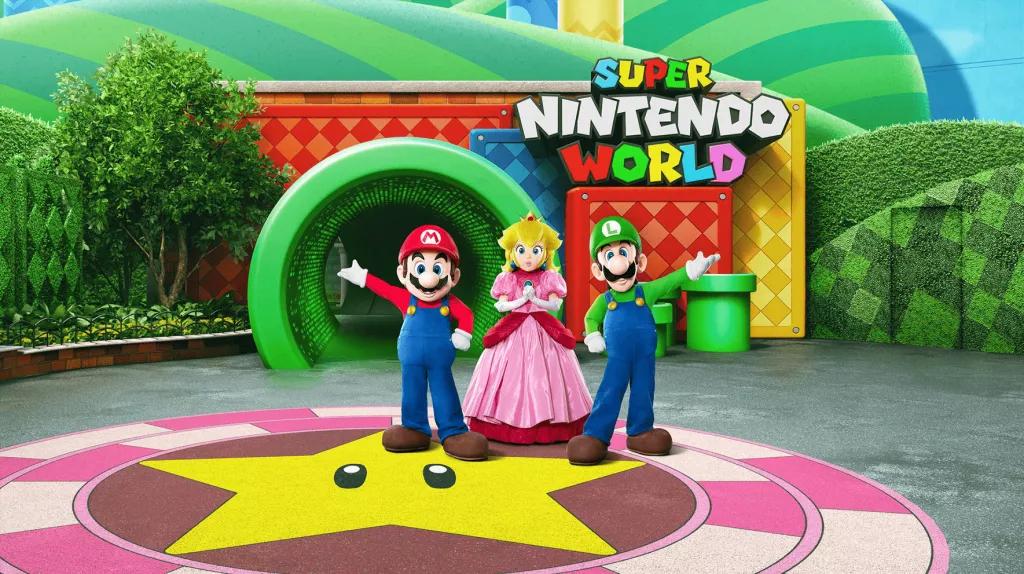 If this is a once in a lifetime holiday for you, you may want to consider the VIP Experience instead. This carefully crafted tour includes a full days' admission to the park, front of the line access to the attractions and special seating privileges for the shows. You'll also be taken on your own special VIP tour of the backlots and be able to alight in places where other guests cannot go, including the magical props department! A light breakfast and a VIP gourmet lunch in a private dining room are also included in this price. If you're a film and theme park mega-fan, we cannot recommend this enough. 
Disneyland Resort California
A short 30-minute drive away from central LA, you'll find 2 Disney parks: the original Disneyland Park opened by Walt Disney in 1955 and Disney's California Adventure Park. We would recommend spending between 2 and 3 days, maybe even 4 here, depending on your itinerary, in order to see and do everything on offer at both parks.
At Disneyland Park you can expect to find loads of classic Disney rides like Space Mountain, Big Thunder Mountain Railroad and Splash Mountain, as well as newer lands like Star Wars: Galaxy's Edge and the reimagined Mickey's ToonTown and it's new attraction Mickey & Minnie's Runaway Railway.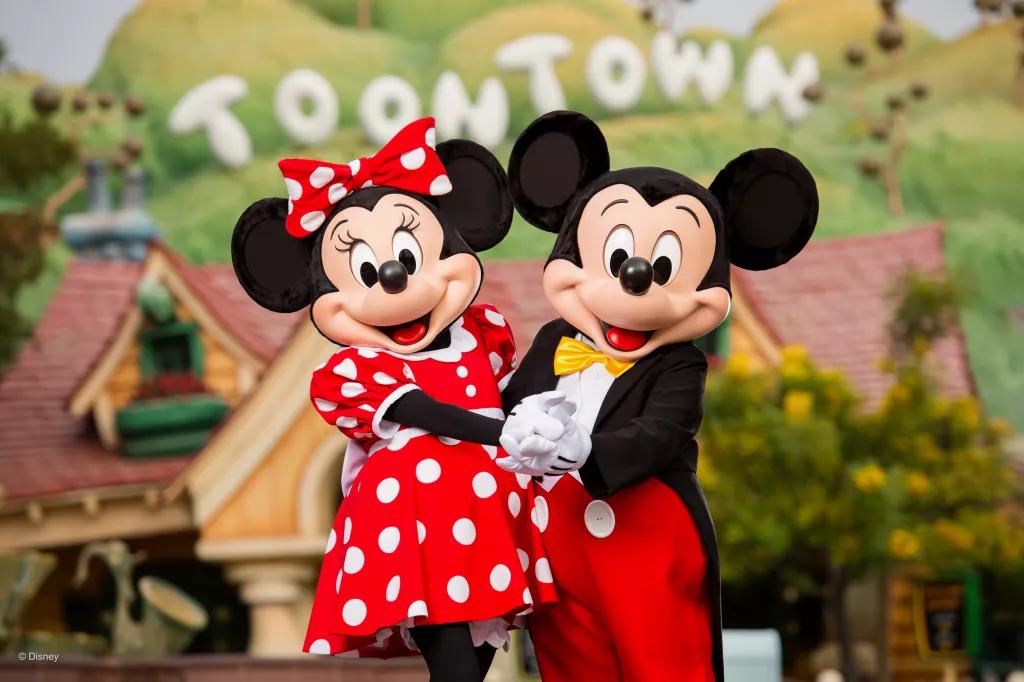 In Disney's California Adventure, you can join the Earth's Mightiest Heroes on Guardians of the Galaxy: Mission BREAKOUT and WEB SLINGERS: A Spider-Man Adventure in Avengers Campus, take on the Incredicoaster at Pixar Pier, and race with Lightning McQueen and friends on Radiator Springs Racers in the fan-favourite Cars Land.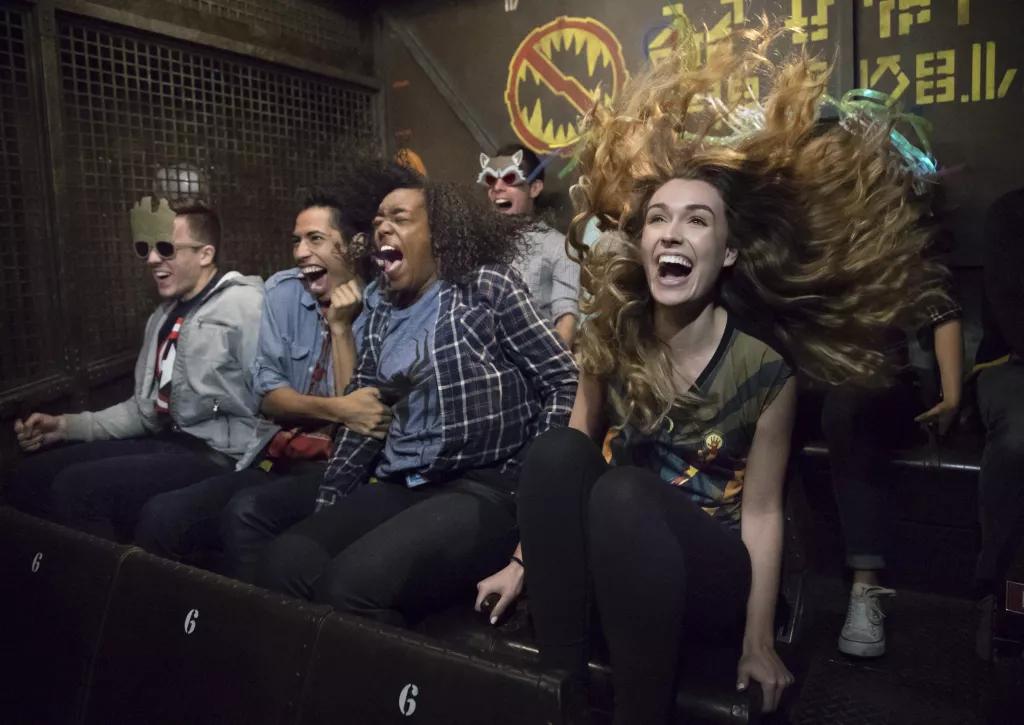 Both parks at Disneyland Resort California also have nighttime spectaculars that shouldn't be missed! Wondrous Journeys in Disneyland Park and World of Color - ONE in Disney's California Adventure both recently debuted as part of the Disney 100 celebrations. 
SeaWorld San Diego
Last but not least, there are two incredible theme parks to explore south of LA in beautiful San Diego. We recommend taking some time in your itinerary to stay in San Diego itself, as beyond the theme parks there are beautiful beaches, restaurants and attractions to enjoy as well.
Take at least one day out of your San Diego stay to hit up SeaWorld San Diego. SeaWorld boasts a 200-acre marine life park full of thrilling rides, gorgeous aquatic life and jaw-dropping shows. Whether you've been a regular SeaWorld visitor for years or it's your first visit to one of their parks, SeaWorld San Diego is guaranteed to wow you; from the thrilling 54-foot drop Journey to Atlantis to the heart-racing Manta roller coaster, there are certainly plenty of thrills.
As you can see from this itinerary, a week's theme park holiday is perfectly do-able in California! Whether you've been to Florida before and are looking for something new or if the lure of the west coast is bringing you to California, you will not leave disappointed.
Staying longer?
If you're staying on the West Coast for more than a week we recommend a trip to Las Vegas and The Grand Canyon and/or San Francisco, depending on your timings. They are all considerable drives, but include unmissable attractions that will make the drive worth it.
Las Vegas and The Grand Canyon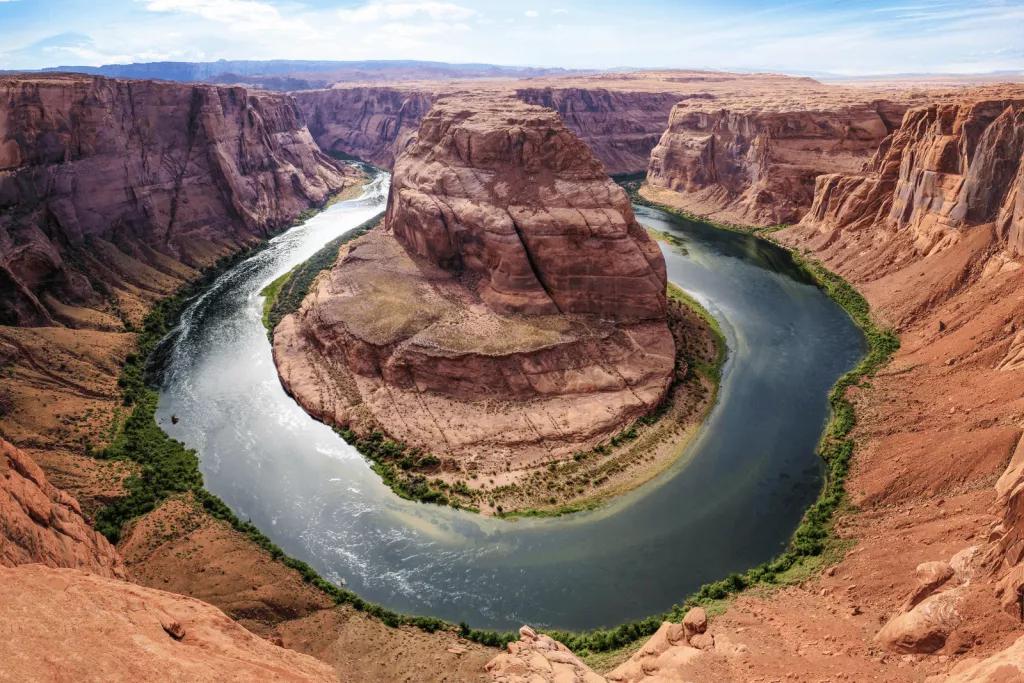 Las Vegas in itself can feel a little like a theme park so you'll feel perfectly at home there! The major attractions are of course the casinos, but it's also a fantastic place to eat, drink and be merry with your friends or significant other. From a base in Las Vegas, you could take a trip out to The Grand Canyon and enjoy a helicopter tour over one of the natural wonders of the world.  
San Francisco
For something a little different, take a trip to San Francisco and see one of the world's most famous attractions, The Golden Gate Bridge. Whether you explore on foot or by bike, you'll want to cross the bridge in order to really understand the scale of it!
San Francisco is also a relaxing city to spend a few days in, enjoying the local food and even locally brewed craft beer after you explore world-famous attractions like Alcatraz.  
Browse our California attraction tickets to book your holiday to sunny California today.