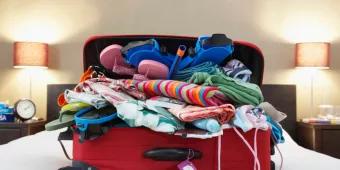 By AttractionTickets.com's Florida Experts, Susan and Simon Veness
Packing for your hols can be one of the trickiest tasks of the whole trip, but we're here to tell you not to stress about it when it comes to Florida
It's a genuine dilemma. You're all set for two or three weeks in the Theme Park Capital of the World, and you're not sure what needs to go into your suitcase, and what you can comfortably leave behind. Here's the good news: whatever you're thinking of taking, you probably don't need most of it!
We've all been there though, looking at all the stuff in your chest of drawers and thinking: How am I going to get that in my luggage Thankfully, the answer is pretty simple. Just to start with, this is one of the most informal destinations on earth, a touch above the flip-flop informality of the Florida Keys, but only just. Unless you are looking for ultra-fancy dining, such as Victoria & Albert's Michelin-rated restaurant at Disney's Grand Floridian Resort & Spa, you definitely don't need to think about a jacket and tie or a cocktail dress or two.
Most restaurants will happily seat you in your theme park clothes, whether you've been out in them all day or not! You won't get into many places in swimsuits, but otherwise just about anything goes.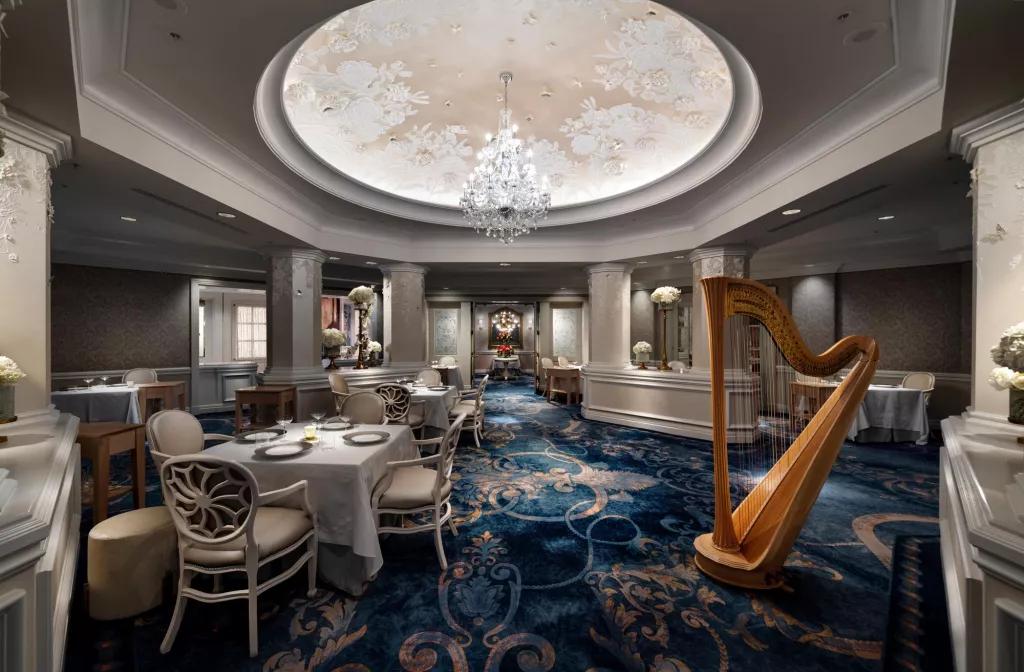 In fact, for Florida as a whole, you simply dress to de-stress; there are absolutely no worries if you want to be totally casual. In this climate, you want to stay cool, not trendy. And that means packing light. You can even travel with an empty suitcase if you want to hit the ground shopping. Despite the best efforts of the pandemic and our economy, it is still pretty cheap to buy clothes in Orlando, hence you could travel with little more than your toothbrush and a change of underwear before hitting the stores!
Inflation has certainly had an effect on many areas, but clothing hasn't been drastically affected to date. The big-box stores such as Walmart and Target, which pile their products high and sell them relatively cheaply, have adult T-shirts from $12.50 to $20, and that little beach dress might be anywhere from $10-$40. The gift outlet shops in the main tourist areas can be even cheaper. Three T-shirts may be only $20, while towels and other apparel are just as inexpensive. Head over to one of the big Premium Outlets centres on International Drive or Vineland Avenue and you'll still find major bargains at big-name stores like Tommy Hilfiger, Guess, Calvin Klein and Skechers.
Savvy shoppers will also head for Marshall and Ross stores, where you might have to wade through heavily-laden rack after rack of apparel, but you can easily kit the whole family out for under $100 per person.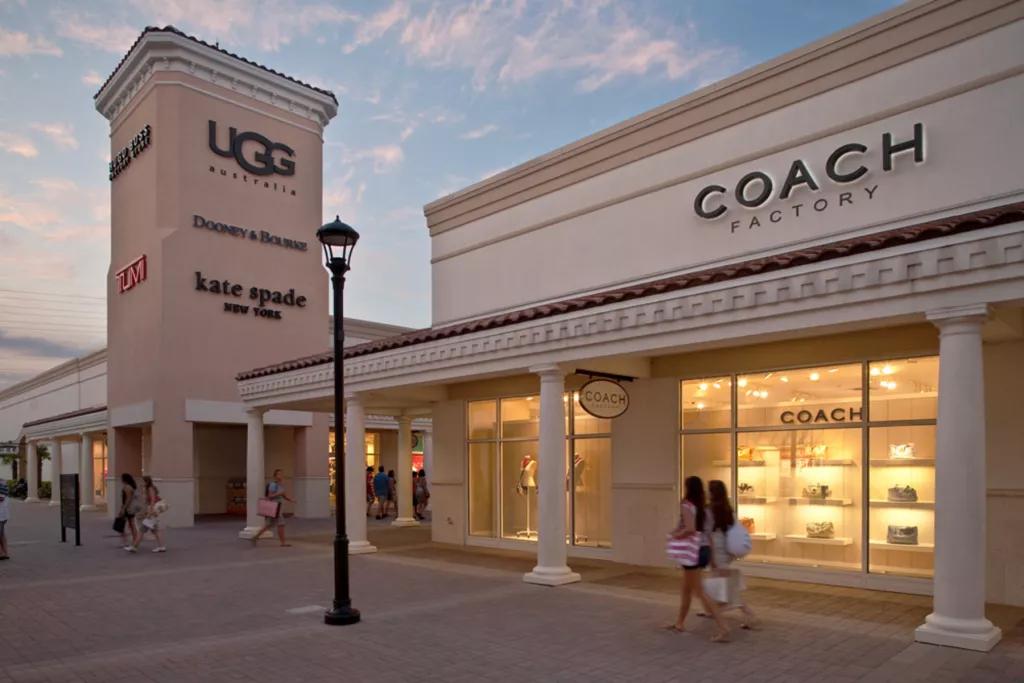 Having pointed out that you need to dress lightly during Orlando's summer, there are a couple of exceptions to that rule. The first is that a lightweight rain-jacket is advisable for the theme parks. The afternoon thunderstorms arrive quick and heavy, for up to an hour at a time, hence a rain-proof outer layer can be a real godsend. Alternatively, bring an umbrella or buy a cheap plastic poncho locally.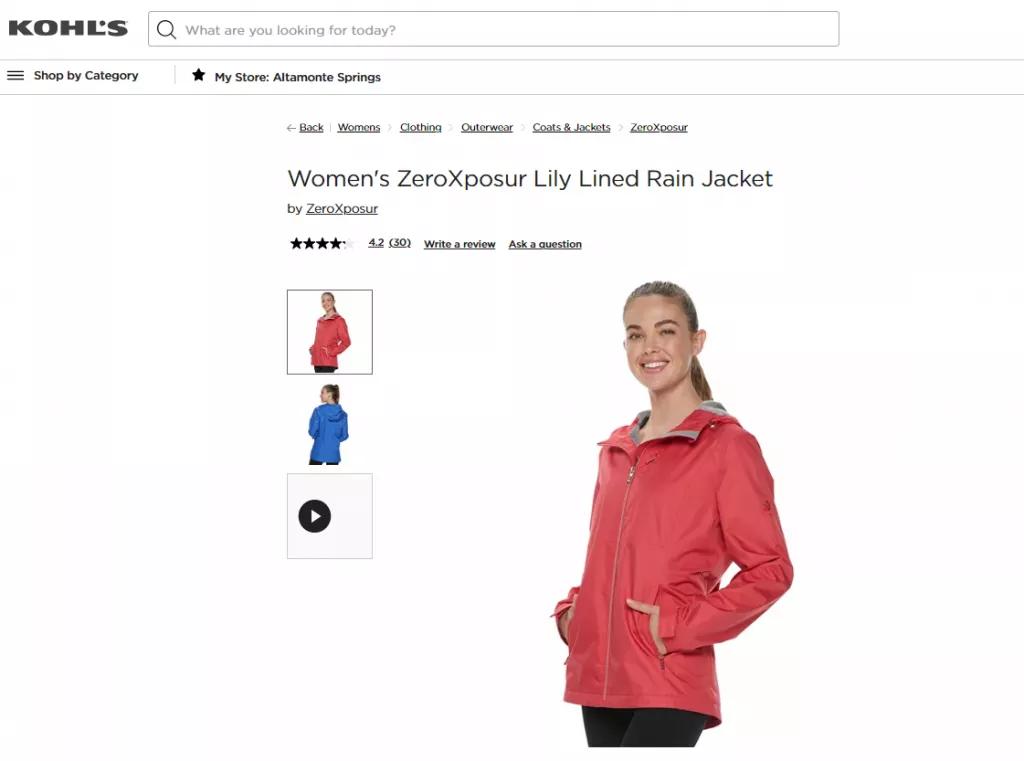 The only other exception you need to account for is when dining inside in the air-conditioned cool in summer. In this instance, you will notice a HUGE difference in the temperature outside and inside, where proprietors seem to like to freeze their customers on entry. It's not unusual to find interior temps at 20C, which SOUNDS nice and comfy until you realise that's nearly a 15-degree drop from the exterior in July, and you suddenly feel like you've walked into the Arctic. In this instance, it's advisable to have packed a sweatshirt or cardy and keep it handy.
As a quick aside, we much prefer outdoor dining, apart from at the hottest times of the day. Many restaurants have a patio or covered section, and this is often preferable to being frozen solid inside!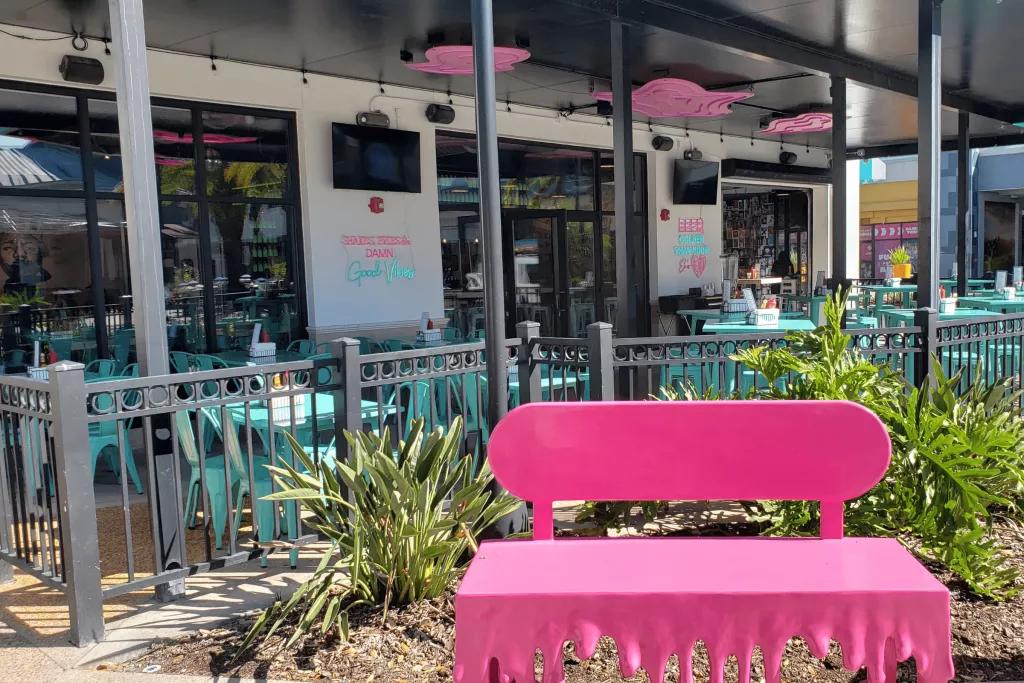 Dressing for the cooler months - basically from the end of November to mid-March - is a slightly different story. It IS possible for temps to drop into the single digits at night, occasionally reaching freezing. There will still be plenty of daytime sun, but it might only be 7 or 8C when you arrive at the theme park at 9am. The chances are it will warm up to around 20-23C by mid-afternoon, hence you'll need to dress in layers. It's good to know all the theme parks have lockers for rent by the day, so you can take off coats and sweaters etc. and leave them in the locker until you're ready to leave.
Even handier, head to an outdoor clothing specialist like Bass Pro Shops (on International Drive) and pick up a pair of convertible long trousers, or "pants" (men's and women's), and you can unzip them and turn them into shorts when you're warm enough.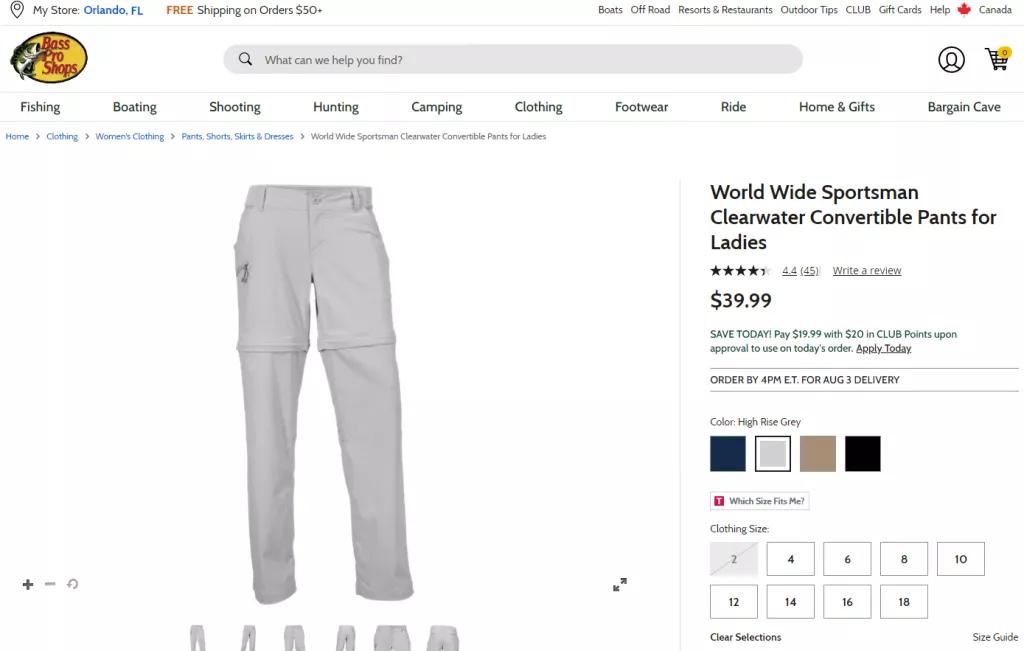 For regular visitors, this is going to seem like old hat (quite literally), but for long days in the parks, you should definitely bring a hat, along with your factor 50 suncream. Keeping the sun off your head is the prime directive at all times of year. Long-sleeved, lightweight shirts are also a good idea for extra protection, especially if they have a UPF of at least 30. What's 'UPF,' you ask? It's the Ultraviolet Protection Factor, as designated by the Skin Cancer Foundation, who recommend clothing with a UPF of 30-49 as "very good,' and 50 or more as "excellent." Not all colours and fabrics provide equal protection, either. Dark or bright colours help to keep penetrating UV rays from reaching your skin, while there are also clothing manufacturers that specialise in UPF-protective apparel
Check out Amazon.co.uk and you can find UPF clothing from 30 to 50+, including swimwear.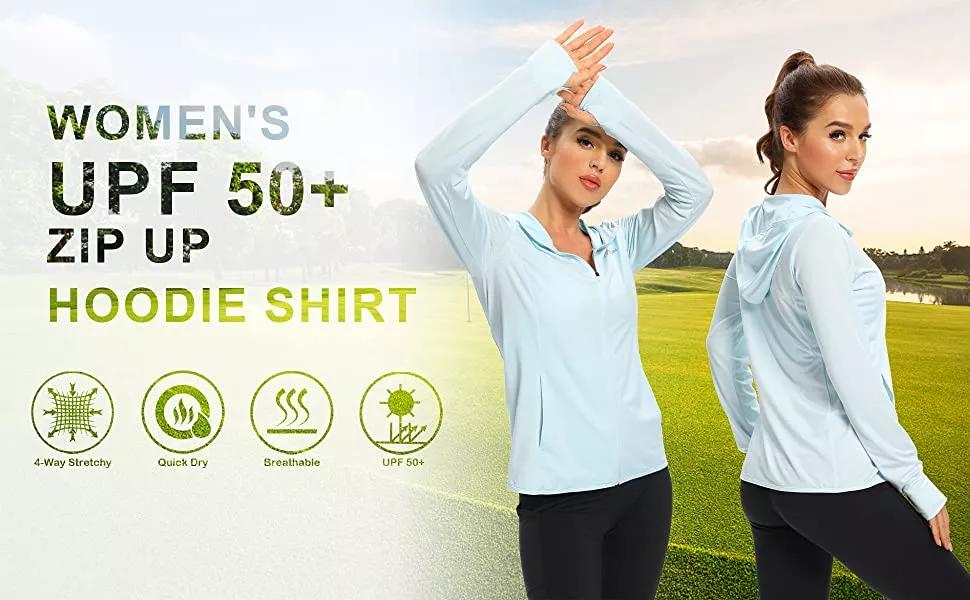 For the water parks, it's also a good idea to wear a Rash Guard, an athletic shirt made of spandex, nylon, or polyester that protects the wearer's skin while swimming, including damage from rashes, chafing and scrapes from body slides. They're also excellent UPF material and can double as a coverup over your swimsuit. Most water parks will sell them (from $15-$40), and they're also available on Amazon from £20-£45. 
If you're likely to be taking in some of Florida's natural attractions – and we are strongly in favour of that idea – you need to either bring or buy some alternative clothes to anything previously mentioned. For hiking, biking, and kayaking, it's important to have something a touch more rugged and outdoorsy. Lightweight, long-sleeve shirts are highly advisable as they cover up more of your skin from the sun and any biting insects (insect repellant is also a good idea – local brands include Cutter and Off!), as not many state parks will spray to keep the mosquitoes down, which they do in the theme parks.
Good trainers and socks that cover up your shins are also essential while, for watery pursuits like kayaking and canoeing, water-shoes provide extra protection for your feet.
As a final shopping tip, head for the big Bass Pro Shops at the top of International Drive (long-sleeve shirts $19-$40), or the four Columbia shops at Orlando Premium Outlets and Disney Springs, and you will find a wealth of outdoor gear to suit all tastes, styles and pockets.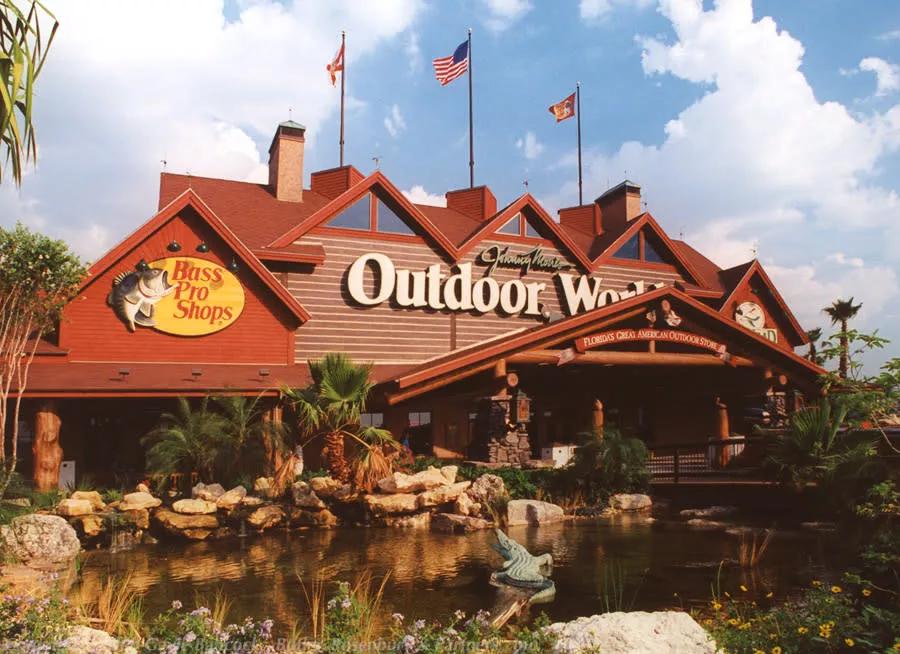 Yes, there's a lot to take in, but just remember to take it all casually, and you'll be fine!
Have you made any holiday packing boo-boos? Tell us about them on the friendly Attraction Tickets forums, our Community Facebook page, on Twitter or Instagram.