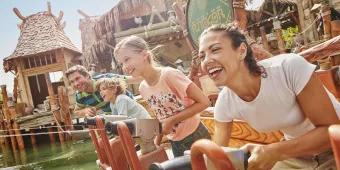 Make a splash at Europe's most thrilling theme park!
PortAventura is known for being home to some of the biggest rollercoasters in Europe, but you'll want to make time for the park's fantastic water rides too!
Spain is known for its wonderful sunny weather, especially in the summer. So when you visit PortAventura, the country's biggest theme park, you'll probably want to take a break or two from the heat. But that doesn't mean the fun has to stop! Water rides are our favourite way to continue the thrills while cooling off, and these are all the water rides at PortAventura you won't want to miss…
Angkor
On this interactive water ride, if you don't get wet you're not doing it right! As you make your way through the jungles and temples of Angkor on your raft, you'll use your water gun to shoot animals and targets to continue along your journey. But before you reach safety once more, you'll have to battle it out with other boats and guests on the banks, shooting each other as much as you can! 
This is the perfect ride for the whole family to enjoy, offering maximum excitement without the drops and fast turns of other rides.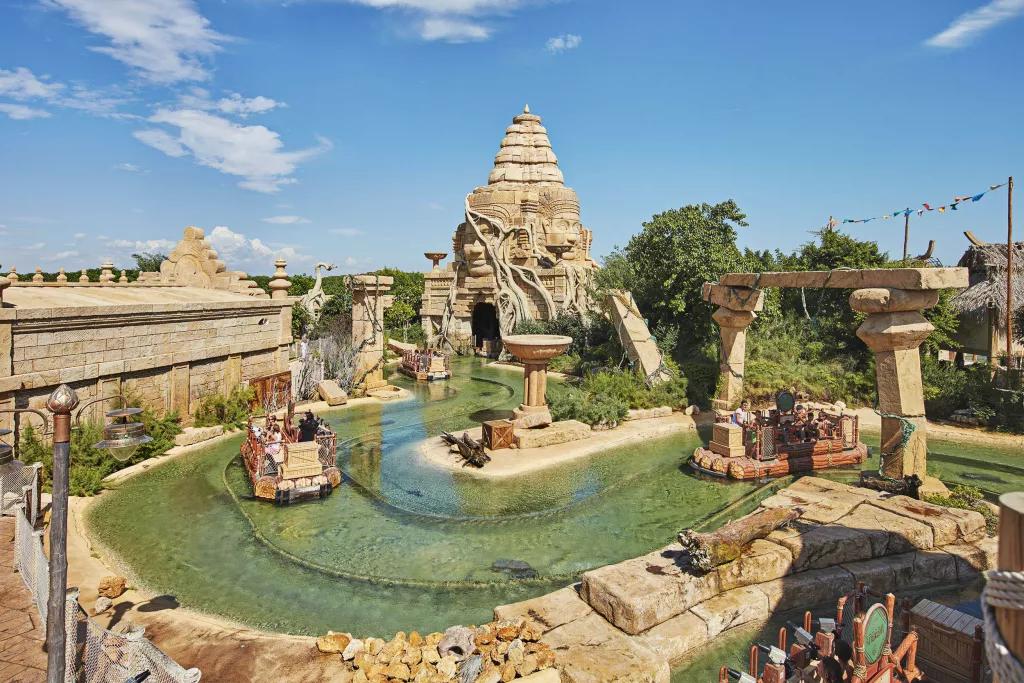 Grand Canyon Rapids 
Hold on tight as you head down the twists and turns of the Colorado River! Surrounded by rocks and waterfalls, you'll feel just like you're in the Grand Canyon while being thrown about and soaked by gunslingers and their water pistols. Make sure to keep an eye out when the water splashes you as you might collect some gold nuggets on your way! 
Silver River Flume 
Take your seat in a giant hollowed-out tree trunk as you begin the journey around the Silver River Milling and Lumber Co. sawmill. The current will pull you along before dropping you down thrilling descents in the build-up to the big splashdown! This log flume is sure to give you a soaking, perfect for cooling off in the Spanish sun. 
Tutuki Splash 
If the last three rides sound too tame for the particularly daring thrillseekers, you'll want to give Tutuki Splash a go. This water ride is set within the Polynesian jungle, far away from the tranquil and relaxing beaches you'd expect. Board a barge and feel the full force of an ancient volcano that just might be disturbed from its dormant state.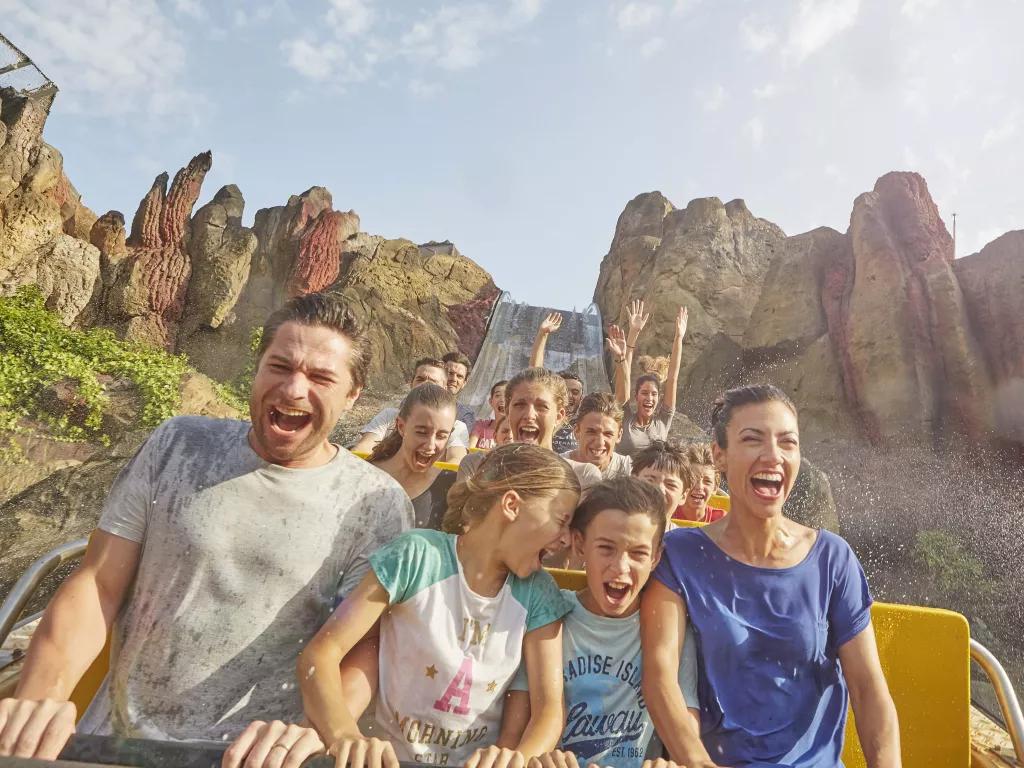 PortAventura is the perfect European destination, offering exciting attractions alongside warm and sunny Mediterranean scenery. And with our range of PortAventura Theme Park tickets, you can experience Ferrari Land and Caribe Aquatic Water Park as well, for the best value possible.