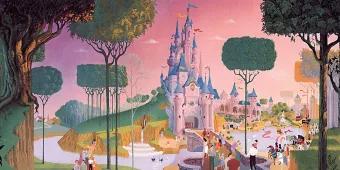 Finden Sie in Disneyland® Paris alles, was das Herz begehrt
Jeder liebt Disney. Weltweit sind die Disney Themenparks daher ein Riesenerfolg. Obwohl die Disney Parks in Amerika alles bieten, was das Herz begehrt, so gibt es dennoch 7 gute Gründe, warum Sie sich die zwei Disney Parks in Disneyland Paris nicht entgehen lassen sollten.
Derzeit gibt es insgesamt 12 Disneyparks in vier verschiedenen Ländern und auf drei unterschiedlichen Kontinenten. Das größte Areal befindet sich in Orlando und zieht jährlich über 40 Millionen Besucher und Besucherinnen an. Obwohl die Disney Parks in Amerika alles bieten, was das Herz begehrt, so gibt es dennoch 7 gute Gründe, warum Sie sich die Disney Parks in Disneyland Paris nicht entgehen lassen sollten.
In diesem Blog haben wir 7 Attraktionen für Sie zusammengestellt, die Sie nicht in den USA, sondern nur in Paris finden werden.
1. Alice's Curious Labyrinth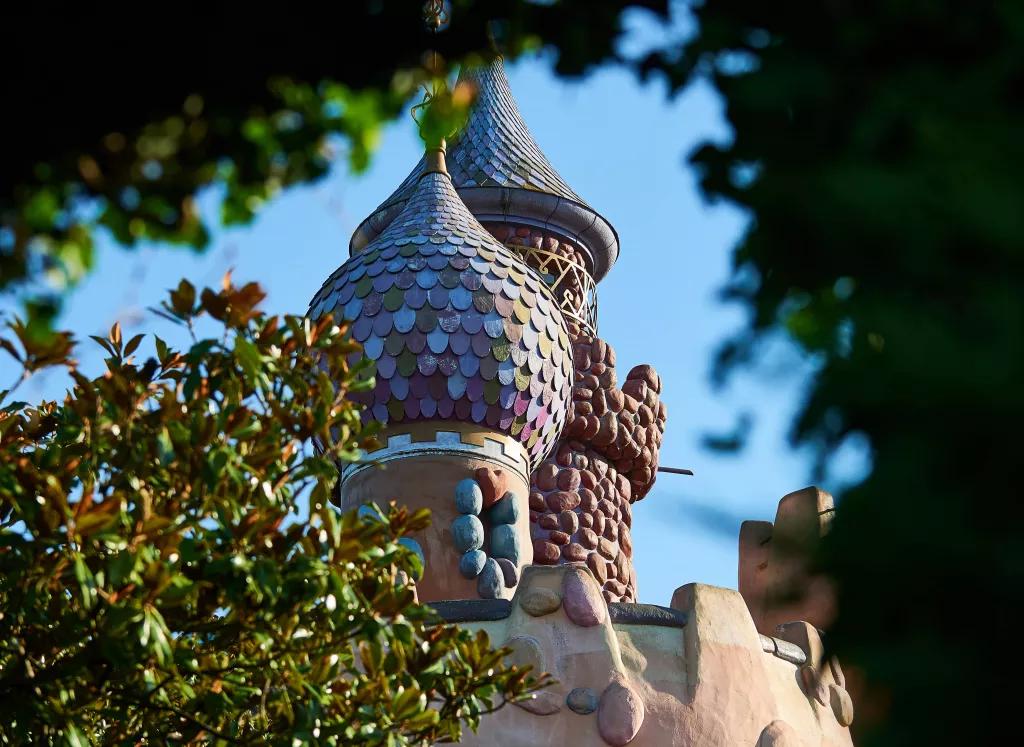 Im Fantasyland in Disneyland Paris finden Sie Alice's Curious Labyrinth, das Sie durch den Kaninchenbau und Türen verschiedener Größen, vorbei an der Grinsekatze und bis zum Schloss der Roten Königin führt. Finden Sie den richtigen Weg? Falls ja, wartet am Ende eine schöne Aussicht auf Sie!
2. Star Wars Hyperspace Mountain: Rebel Mission
Die früher als Space Mountain bekannte Achterbahn gibt es natürlich auch in Orlando und Kalifornien. Star Wars Hyperspace Mountain allerdings ist Amerikas großer, gnadenloser Bruder. Die Attraktion in Paris ist neuer und somit höher und schneller als seine Geschwister in Amerika - und ist nach seinem Umbau ganz dem Star Wars Universum gewidmet, inklusive musikalischer Untermalung und durch das Weltall fliegender Laser!
3. Das Dornröschenschloss von außen und innen bewundern
Zwar befindet sich das originale Dornröschenschloss in Amerika, das Äquivalent in Paris ist diesem allerdings ebenbürtig - wir finden es sogar noch schöner, und das nicht nur, da es um einiges größer ist. Im Schlossverlies gibt es in Paris zusätzlich einen feuerspeienden Drachen, Sie können das Schloss betreten und Gestalten treffen, die das Märchen nacherzählen.
4. Avengers Assemble: Flight Force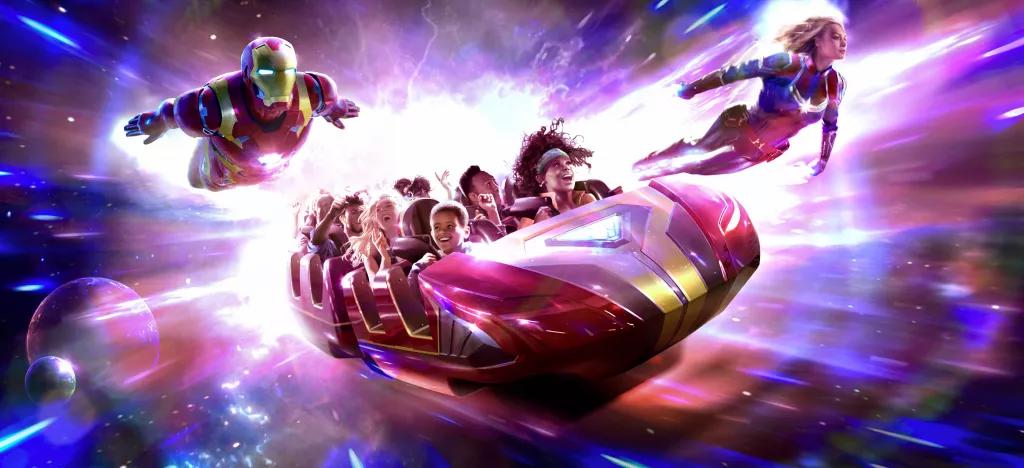 Diese Achterbahn ist das Ergebnis eines Umbaus des Rock 'n' Roller Coasters und lässt Sie nun an der Seite von Iron Man und Captain Marvel eine intergalaktische Bedrohung bekämpfen. Sie finden die actiongeladene Bahn auf dem neuen Marvel Avengers Campus im Walt Disney Studios Park - aber seien Sie gewarnt, diese Attraktion ist nichts für schwache Nerven! 
 
5. Walt's - Das Restaurant zu Ehren von Walt Disney
In Disneyland Paris können Sie in diesem besonderen Restaurant speisen, das eine Hommage an das Werk von Walt Disney ist. Sie finden hier einige der Werke von Walt Disney, einige seiner Lieblingsspeisen, sowie amerikanisches Essen mit einem Europäischen Twist. 


6. Crush's Coaster
In Paris ist alles besser. Besseres Essen, bessere Weine, bessere Findet Nemo Attraktionen. Schnallen Sie sich an, wenn Sie in der sich drehenden Achterbahn Crush's Coaster mit den anderen Schildköten gegen die ostaustralische Strömung kämpfen und an Haien und Quallen vorbei rauschen. 
 
7. Big Thunder Mountain - auf einer Insel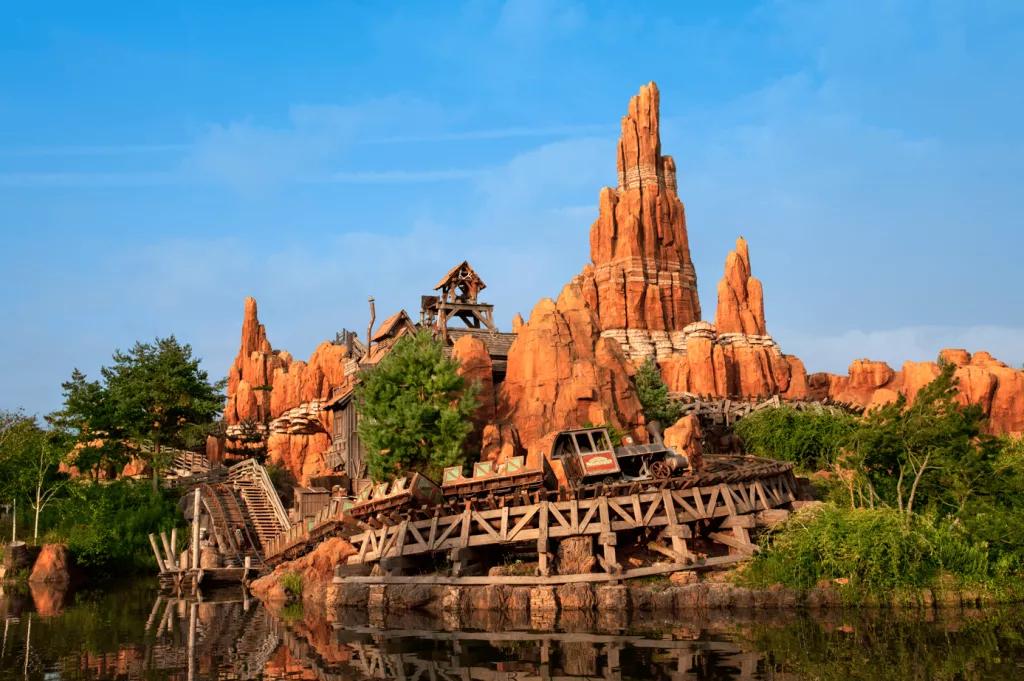 Auch wenn es Big Thunder Mountain auch in den anderen Disney Parks gibt hat die Attraktion in Disneyland Paris eine Besonderheit: Die Achterbahn bedindet sich auf einer Insel und fährt somit durch Unterwassertunnel! Zusätzlich ist die Bahn in Paris länger und schneller - machen Sie sich also bereit für umso mehr Fahrspaß. Top Tipp: Halten Sie während Sie nach oben fahren Ausschau nach dem The Twilight Zone: Tower of Terror sowie dem Dornröschenschloss und genießen die Aussicht.

Wenn Ihnen dieser kleine Guide zu den Besonderheiten von Disneyland Paris Lust auf die Parks gemacht hat, finden Sie bei uns die besten Angebote für Disneyland Paris Tickets.