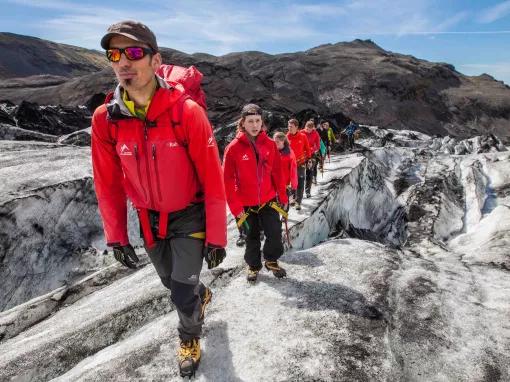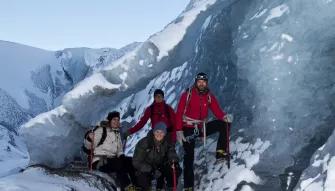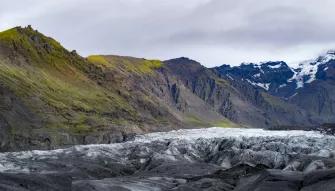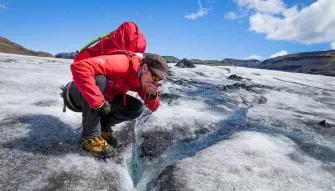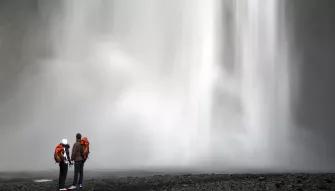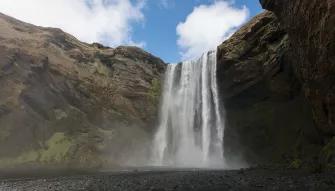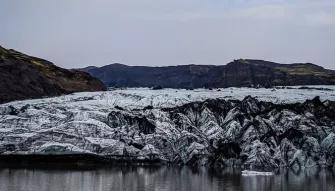 South Coast Glacier Hiking
Full details
An exhilarating glacier hike is a great way to experience Icelandic nature and this tour delivers this and much more.
Our guide to South Coast Glacier Hiking
Within a little less than two hours drive from Reykjavík is Eyjafjallajökull glacier, and just a little further the Sólheimajökull glacier tongue extends down from Mýrdalsjökull, Iceland´s fourth largest glacier.
A glacier hike is a great way to experience Icelandic nature. Take an easy glacier walk on crampons up on to the ice field where a wonderland of ice sculptures, ridges and deep crevasses awaits discovery.
During the hike, you will learn more about these disappearing giants and how to use basic glacier equipment for this tour.
Post-hike, on the way back to Reykjavík, you will stop at the two beautiful waterfalls Seljalandsfoss and Skógafoss.
Seljalandsfoss is part of the Seljandsá river, which has its origins in Eyjafjallajökull glacier. What makes this waterfall so famous and interesting is that you can walk behind it - Don't forget your waterproofs if you want to do this!
Skógafoss, another famous Icelandic waterfall, is the starting point of the Fimmvörðuháls walk over to Þórsmörk. The waterfall was also used in the films Thor: The Dark World and The Secret Life of Walter Mitty.
Departs
Daily, year round.
Start times
9.00am with hotel pick-ups from approximately 30 minutes prior to that time.
Duration
11 hours.
People who purchased South Coast Glacier Hiking also viewed...