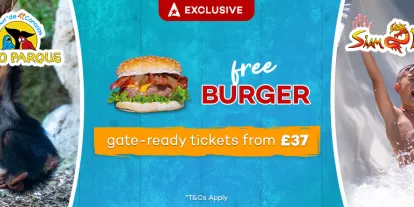 FREE BURGER with selected Loro Parque & Siam Park Tickets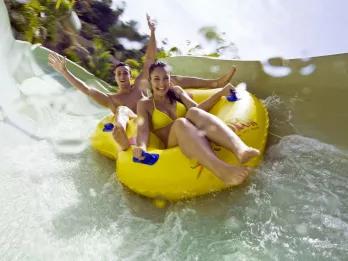 Most Popular
Mobile ticket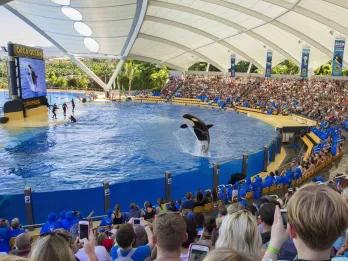 Mobile ticket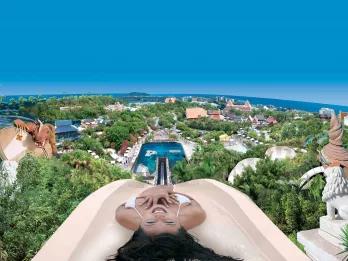 Highly Recommended
Mobile ticket
Added Happiness! Purchase a Siam Park Day Ticket, Loro Parque Day Ticket or a Loro Parque & Siam Park Twin Ticket and receive a FREE BURGER on us when you visit. Limited time offer - Will End Soon!
All AttractionTickets.com customers will enjoy a delicious burger, at Siam Park or Loro Parque when purchasing a ticket with us. With every Siam Park Day Ticket, Loro Parque Day Ticket or Loro Parque and Siam Park Twin Ticket purchased, you will receive one free hamburger - two if you purchase the Twin Ticket! This fantastic offer is only available when you purchase your Siam Park Day Ticket, Loro Parque Day Ticket or Loro Parque & Siam Park Twin tickets from AttractionTickets.com.  
Siam Park
Renowned as Tenerife's water kingdom, Siam Park is regularly recognised as one of the best water parks in the world. Set against a backdrop of spectacular Thai architecture, this is a park like no other and from the moment you enter you'll know this will be no ordinary day. Looking for the ultimate thrills – then test your nerve and on a free-fall down the Tower of Power or experience zero gravity on mighty The Dragon. If holiday relaxation is more your style then stretch out in the white sands, meander along our lazy river or catch the surf at the Wave Palace. Extreme or serene? It's your choice – just dive in!
Loro Parque
Loro Parque is Tenerife's world-famous and most beloved animal park where you can create some unforgettable memories of your holiday in this special piece of paradise. Out-of-the-ordinary experiences await you in animal habitats that put you front and centre in the animal's worlds. Discover the Antarctic at Planet Penguin that is home to an iceberg and over 200 penguins, take your seat at the spectacular Orca Ocean and watch as the killer whales demonstrate their strength and agility. And see if you can keep a grin off your face as the acrobatic dolphins show you their gravity-defying moves. Wander through this lush tropical landscape and uncover animals and birds from every corner of the world.
Terms and Conditions:
Offer valid for all new Siam Park Day Tickets, Loro Parque Day Tickets or Loro Parque & Siam Park Twin Ticket bookings whilst stocks of our free burger tickets last.
When purchasing the Siam Park One Day Ticket or the Loro Parque One Day Ticket, the QR code used for entry at the park is the same QR code needed to redeem your burger.
When purchasing the Loro Parque & Siam Park Twin Ticket, you will receive one free Loro Parque & one free Siam Park Burger voucher with each ticket purchased.  The QR code is valid for entry into both parks and one hamburger in each park.
Redeem your offer at The Beach Club at Siam Park and Patio del Loro in Loro Parque

.

Ticket is NOT valid with any ticket containing Siam Nights, Siam Park All-Inclusive Deluxe Ticket, Siam Park Premium Ticket, the Ultimate Tenerife Ticket or Loro Parque Premium Ticket.
This offer is solely valid for one hamburger and cannot be redeemed against anything else on the menu.
The free burger voucher can only be redeemed inside Siam Park or Loro Parque.
Offer may be withdrawn at any time without notice.
Back to offers