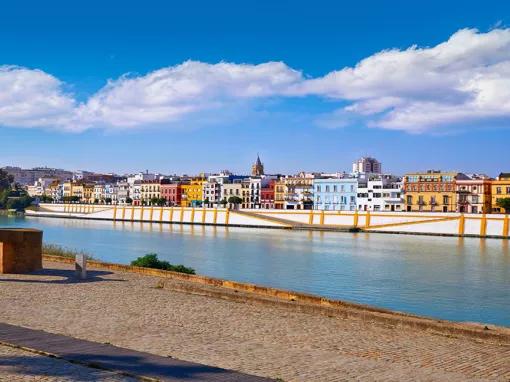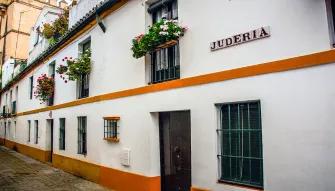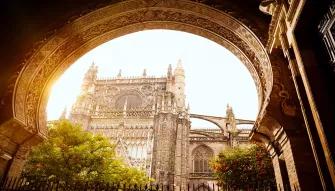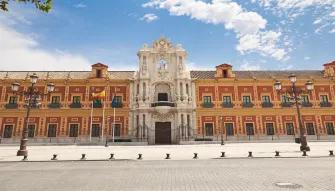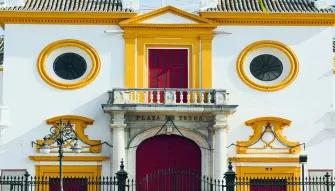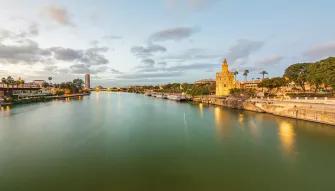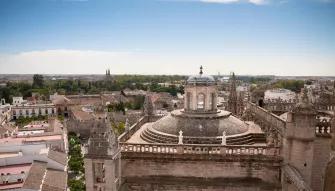 Fascinating Seville - Full Day Tour
Full details
Experience the essence of this captivating city!
Embark on a fascinating Seville tour, where you'll marvel at iconic landmarks like the historic Old Tobacco Factory, awe-inspiring cathedral, and splendid Reales Alcázares. This full-day adventure offers an immersive experience of the city's culture, culminating in a relaxing Guadalquivir river cruise.
Our guide to Fascinating Seville - Full Day Tour
This comprehensive tour offers a panoramic view of the city, where you'll be captivated by the iconic landmarks, including the University, housed in the historic Old Tobacco Factory, the majestic San Telmo Palace, the impressive Golden Tower, the elegant Isabel II Bridge, and the world-renowned Plaza de España.
Our journey will take us through the rich history of Seville as we visit the splendid Reales Alcázares, the awe-inspiring Cathedral, and the magnificent Giralda. We'll also stroll through the charming and emblematic Barrio de Santa Cruz, soaking in the area's unique atmosphere.
During the tour, you'll have the luxury of approximately 2 hours of free time to savour a delightful lunch on your own, giving you the opportunity to explore the local flavours and cuisine at your leisure.
After the break, our adventure continues with a visit to the iconic Maestranza Bullring, followed by a panoramic view of the vibrant Triana neighbourhood and a visit to the revered Macarena Basilica.
To conclude this fantastic journey, we will treat you to a delightful cruise ride on the picturesque Guadalquivir River, allowing you to relax and appreciate Seville's beauty from a unique perspective.
Departure Location:
Main entrance of Alfonso XIII Hotel Calle San Fernando 2 41004 Seville
Departs:
Start Times:
Duration:
Check-in Time:
15 minutes before the start of the tour
People who purchased Fascinating Seville - Full Day Tour also viewed...