Paris Attractions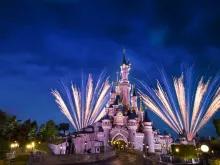 Imagine a land where the wonderful world of Disney comes alive. Imagine Disneyland® Park, where make-believe is real and Walt Disney® Studios Park, where the magic of Disney meets the magic of cinema.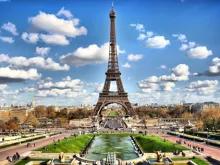 Visit this unmissable Parisian monument at your own pace. With priority access, you can avoid spending hours in a queue and take full advantage of your visit to the Eiffel Tower. Tours are available during the day and in the evening while you can also include a sightseeing cruise with your ticket!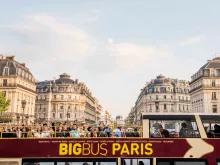 Enjoy the beauty, romance and pure elegance of Paris as you relax on the top deck of an open top double-decker bus. With the ability to hop-on and off at any time you can create your own itinerary!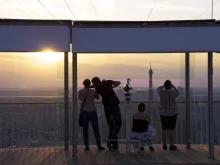 Enjoy breathtaking 360° views across Paris including the Eiffel Tower in all its glory from the top of the city's tallest building. For an extra special experience, why not sip a chilled glass of champagne as you admire the views?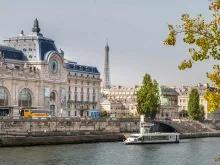 Treat yourself to a unique evening on board a dinner cruise on the Seine and have an unforgettable experience from the second floor of the Eiffel Tower!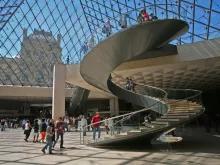 Skip the ticket queues and enjoy a guided visit to the largest and most famous museum in the world where you will discover some of the world's greatest paintings including the Venus of Milo, the Winged Victory and the legendary Mona Lisa.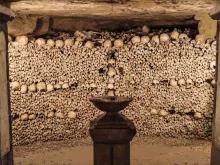 Join this unique storytelling tour and visit the Paris Catacombs to see the remains of millions of Parisians and learn about the fascinating ways in which this ancient city has dealt with its dead. Enjoy special access to parts of the Catacombs usually closed to the public and hear facts and stories...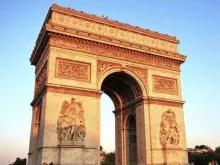 Ideal for first-time visitors to Paris, this tour on a panoramic bus will take you to the essential Parisian sites, such as The Eiffel Tower, the Champs Elysees and the Opera Garnier.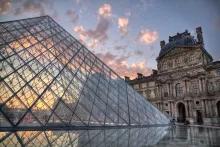 Thanks to your priority access, follow your host and access without queuing to the largest museum in the world: the Louvre Museum.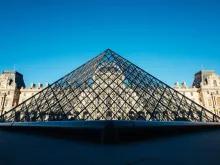 Discover the best of Paris through 3 must-see sites.
Located in the heart of Paris, The Louvre, formerly a royal palace, has become the world's largest museum. Follow our qualified guide and discover during a private and captivating visit the most famous works of the museum: the Mona Lisa by Leonardo da Vinci, the Venus de Milo, the Victory of Samoth...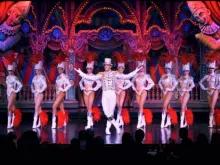 An unforgettable evening at the Moulin Rouge with the "FÉERIE" (Fairy) show. 1/2 bottle of Champagne per person included.