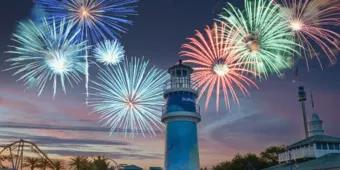 By AttractionTickets.com's Florida Experts, Susan and Simon Veness
If there's one evening programme at the theme parks that stands out each year, it is the one at SeaWorld Orlando
It's been a while since we last reported on the evening entertainment at SeaWorld Orlando, so we thought it was time to update our blog in spectacular style - a summer spectacular.
While it is common knowledge that the temperature in Orlando goes distinctly north of 30°C once we reach June, it isn't quite so well known that the theme park hours go up too, and that is most definitely A Good Thing. Just to start with, it means you get better value for money for your tickets, as you have more time to enjoy the myriad of rides and attractions around the parks. It also offers the chance to take an afternoon break, when the sun is hottest, and return in the evening when things cool off a little.
There is definitely more atmosphere and ambience after dark, and SeaWorld has taken this to its logical conclusion by adding an array of extra entertainment that amps up their usual energy levels and puts a special-effect-laden show on top.
And that's where the new Summer Spectacular comes in.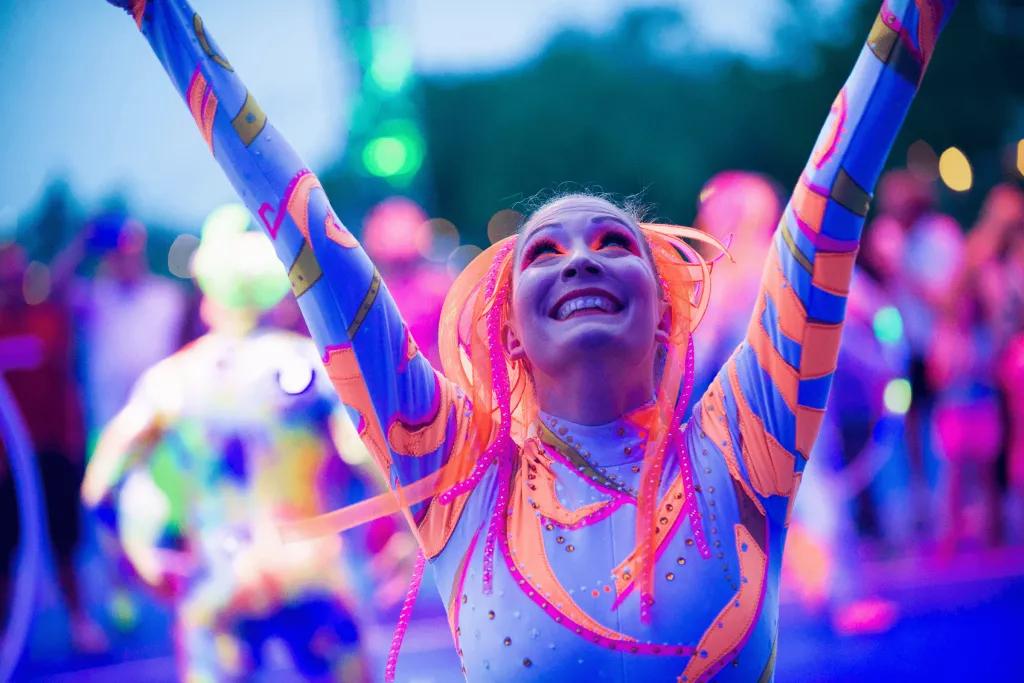 Formerly Electric Ocean, this special programme ramps up that feeling of excitement with all-new evening entertainment that lasts all the way through to September 4, with extended hours, live events and a generally heightened sense of holiday fun.
The live shows include the new Surf Holiday musical extravaganza and the child-friendly Club Sea Glow as it gets dark, followed by the eye-catching performance of the Ignite fireworks finale. There are also 10 event-related 'Summer Eats' outdoor kiosks to enjoy, and there is an extra thrill to riding SeaWorld's big coasters at night, including the brand new Pipeline: The Surf Coaster, which offers a truly unique ride experience (as we reported last month). It also includes the Summer Concert Series, which last year featured the likes of the Little River Band, Parmalee and Luis Enrique. It is on stage every Saturday and Sunday at the Nautilus Theater from July 8 to August 6.
And it is all free with regular park entry - there are no extra fees or tickets to worry about.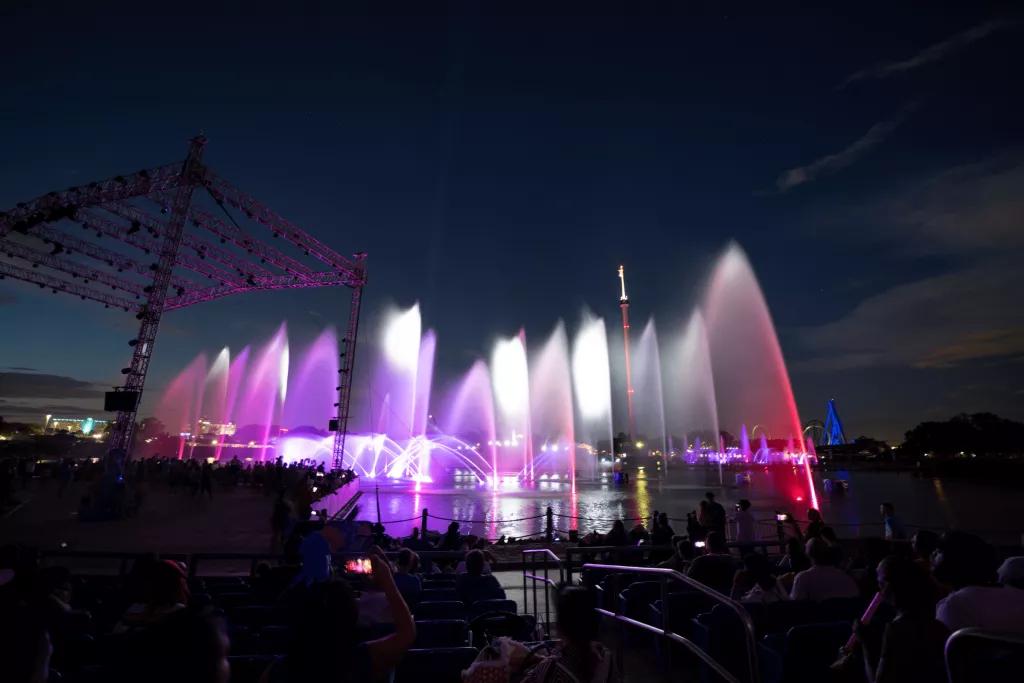 The Spectacular runs from May 27 to September 4, albeit not on some Monday-Thursday periods in June and August, so be sure to check SeaWorld's online schedule if you're looking to catch this event.
Here are your essential Five Steps to a SeaWorld Summer this June-September:
One: Jump to the beat of the new Surf Holiday song-and-dance show at the Nautilus Theater up to four times a day. We haven't been able to see it yet, but SeaWorld insists: "Surfers and dreamers, join us for the wildest party on the sea! You'll feel the motion of the ocean in a live stage show with singing, dancing, and an inspiring story of preservation and conservation for the beauty within our living ocean."
Two: Once the final Surf Holiday show is in the books, it will be time for Club Sea Glow, the family-friendly dance party that features DJs and other performers in a kaleidoscopic whirl of music, colour and acrobatics. Children are invited to take part in the dance party 'beneath the waves,' and then stand back to watch as the acrobats, dancers and puppeteers do their thing. It is all highlighted by an eye-popping performance from a Laser DJ who 'plays' along to the electronic sounds from within a network of spiralling laser effects from either 7 or 8pm each Summer Spectacular evening.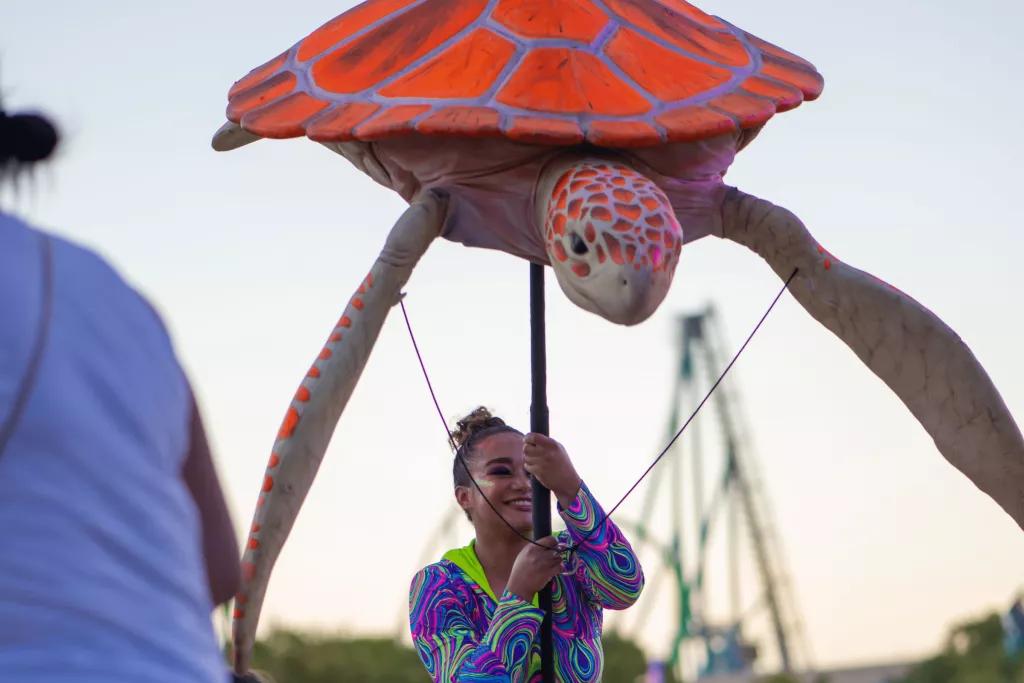 Three: Check out the Summer Eats at one of 10 individual food and beverage stations around the park. These aren't quite so fancy as in recent years, but there are still some tasty morsels on offer, and some killer cocktails to enjoy. They include: Flats, for a series of seasonally inspired flatbreads, along with cocktails and wine; Coaster Cocktails, offering four lively concoctions themed to the park's Big Four roller-coasters; Sand Bar Snacks, the classic comfort food of things like Chili Cheese Fries and succulent Barbecue Brisket Fries, as well as more cocktail offerings; Nathan's, where you can chow down on a smoky Mexican-style Street Corn Carnitas hot-dog; and New Orleans Corner, where the Cajun taste of N'awlins - both sweet and savoury - includes some delicious beignets and craft beer options. PS: check out the special Pipeline cocktail at Smugglers. With a mix of Bacardi, vodka, gin, orange juice, peach schnapps, pineapple juice and grenadine, it offers a real adrenaline rush to go with the ride!
Four: Keep your dancing shoes on if you're here at the weekend for the Summer Concert, a full-scale rock performance at the Nautilus Theater that usually hits the stage in the early evening and provides plenty of great sounds. Groups vary from rock to country to Latino, and usually include some excellent tribute bands as well. The schedule for the concerts hasn't been released just yet, but you can find the latest info on the Summer Spectacular, including the bands for the concert series, at SeaworldOrlando.com.
Five: Once the Club Sea Glow dance party fades out, there is usually the chance to see the Orca Encounter at night at the Orca Stadium before the finishing extravaganza of Ignite, a genuinely dazzling spectacle of pyrotechnics, lasers, fountains, water screens, fog and other special effects, which made its debut in 2017 and is now an Orlando summer highlight. Totally enthralling and entertaining, it is underscored by an uplifting music track written especially for the show. It's guaranteed to give you the good-time vibe of being on holiday somewhere special, and we defy you not to dance your way out of the park after this 10-minute visual spectacle. The fireworks can be seen from all around SeaWorld's large central lake, including from Bayside Stadium, The Waterfront, and the Orca Encounter Pathway.
One other summer bonus that should be dear to many visitors' hearts is the offer of Free Beer. Yes, really. Those with long memories of visits to Orlando and Tampa Bay in the 1990s and early 2000s will recall that both SeaWorld and Busch Gardens used to offer free beer as a general rule when they were owned by the giant Anheuser Busch brewery company, which was only too happy to offer its product without charge in one key location in each park. Those days are long gone, but both SeaWorld and Busch Gardens have once again reinstated the programme, in a more limited form, this summer. All visitors 21 and over are now allowed one free 7-ounce sample per day. Just head to the patio bar next to Mama's Pretzel Kitchen at the back of the park and enjoy your beer bonus.
All in all, it serves as a great reminder of just what good value SeaWorld is these days. We highly recommend it – just don't miss out on the free beer!
Have you been to the SeaWorld at night, and what did you think? Tell us on the friendly Attraction Tickets forums, our Community Facebook page, on Twitter or Instagram.