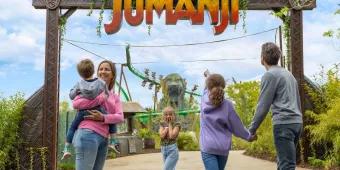 The single largest investment in Chessington's history
The world's first Jumanji-themed land is NOW OPEN at the Surrey theme park just outside of London, here's what you need to know!
Today is the day! The new World Of Jumanji at Chessington World of Adventures Resort is now open! We thought what better way to celebrate than to tell you our 3 favourite facts about the new world, that's based on the box office hit Jumanji films.
 
The World's First Jumanji Rollercoaster
Yes, that's right - the world's first and ONLY Jumanji rollercoaster! Not only has Chessington created the world's first Jumanji-themed land, but also the first ever Jumanji-themed rollercoaster, Mandrill Mayhem. Mandrill Mayhem sweeps up riders in the long arms of a mandrill, as the horde whisks those from just 1.2m tall around the sites of Jumanji. The most fearsome of all the wild animals, the mandrills are unpredictable and will launch at full speed through the treetops, flipping upside down on a hair-raising adventure, spiralling to the summit of the 55ft tall Jaguar Shrine. Glimpse the Jaguar's Eye Jewel glow before falling and braving the adventure again… backwards.
Chessington's First Rollercoaster in 20 years
You know what they say, go big or go home, and Chessington has done exactly that! This £17m development is the single largest investment in the history of the renowned UK Resort. Mandrill Mayhem is Chessington's first new ride since 2004, but if that wasn't enough you can also enjoy the brand new rides, Mamba Strike and Ostrich Stampede! You can expect to dodge the fangs of the Black Mamba snake on a dizzying, untameable ride and swerve a herd of stampeding ostriches on a whirlwind trip!
Activity Trail 
Not only are there 3 new adventurous rides but there is also a fun activity trail throughout the land for children to complete. The instructions are simple!
1. Collect your Jumanji activity sheet.
2. Track down the outposts around Jumanji and complete the challenges.
3. Once you have completed all 3 challenges, head to the Bazaar shop to complete your mission.
Be careful, wrong answers will lose a life!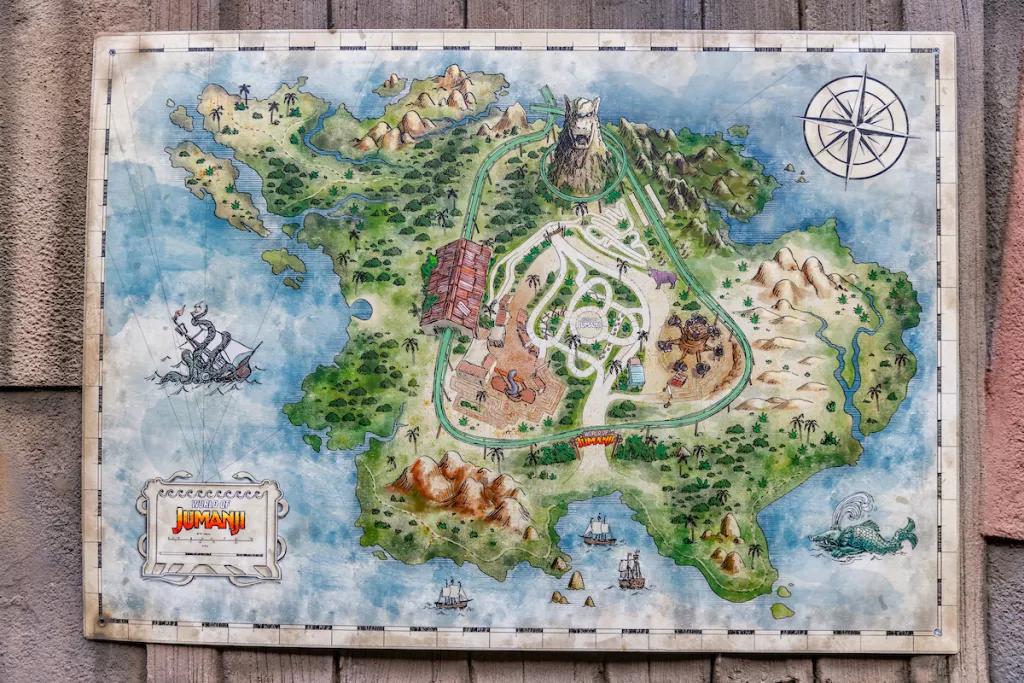 The new World of Jumanji has arrived at the perfect time if you're planning what to do this half term! Book your Chessington World of Adventures tickets now!