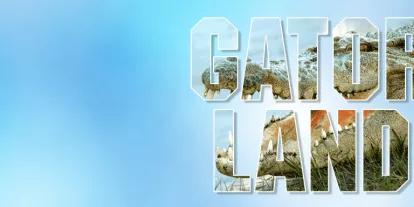 FREE Gator Food for the Alligator Capital of the World!
Buy your Gatorland Admission Tickets in advance and get FREE Gator Chow as an added value extra to feed the Gators! Excludes the Gatorland and Boggy Creek Airboat Combo.
Free Gator Food with Gatorland Bookings
Added Happiness! Free with ALL Gatorland Bookings!
Get more from your Gatorland tickets with our exclusive Free Gator Food offer! Receive free Gator Chow per booking when you purchase any of the featured Gatorland Tickets to feed the Gators or crocs!
Situated just minutes away from Walt Disney World, Gatorland is a great alternative to the larger Orlando theme parks and is currently ranked in the top 5 outdoor activities on TripAdvisor.
Get up-close with hundreds of native alligators and crocodiles including four extremely rare leucistic "white" alligators. At this amazing 110-acre alligator theme park and wildlife preserve you will also find a breeding marsh with a boardwalk and observation tower plus there is an up-close Animal Encounters show where you can meet fascinating creatures from around the globe as well as Florida's native wildlife - including some of the most dangerous snakes alive. Explore the unspoiled native Cypress Swamp Walk and spot wild alligators, snakes, turtles or birds. The free-flight aviary, petting zoo, one of a kind animal shows, natural alligator breeding marsh and the "thrilling" Screamin' Gator Zip Line will ensure your day will be filled with Fun, Smiles and Special Memories!
Terms and Conditions:
Receive one free Gator Chow pack per family with the purchase of a qualifying Gatorland Admission Ticket.
Gatorland Admission Tickets that are part of a Combo Ticket does not qualify for this offer. 
Each free Gator Chow pack consists of 8 nuggets. 
AttractionTickets.com will send you an open-dated Gator Chow voucher with your Gatorland Tickets which can be easily redeemed at the Gator Chow Kiosk at the park.
Offer excludes Gatorland and Boggy Creek Airboat Combo Ticket.
Offer may be withdrawn at any time without notice and is only valid whilst stocks of our free Gator Chow tickets last.
People interested in Orlando also viewed...
Back to offers