Destinations
Europe Frequently Asked Questions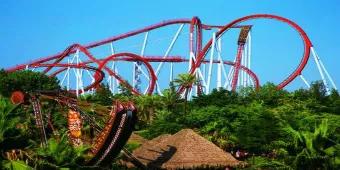 Read frequently asked questions about theme parks, attractions, tours and experiences in Europe.

All of your Frequently Asked Questions on Disneyland Paris and AttractionTickets.com's theme parks in Europe answered right here...
Do your Disneyland Paris tickets grant access to both parks?

Yes, our Disneyland Paris tickets grant admission to both Disneyland Park and the Walt Disney Studios.

Are there any seasonal closures at Loro or Siam Park throughout the year?

Both Loro and Siam Park are open all year round.

Can we take our own food into Loro Parque?

Although the cost of food in Loro Parque is very reasonable, there are some great picnic areas for visitors to use if they choose to bring their own food.
If you have a query that hasn't been answered on this page, please don't hesitate to contact our sales team at [email protected].