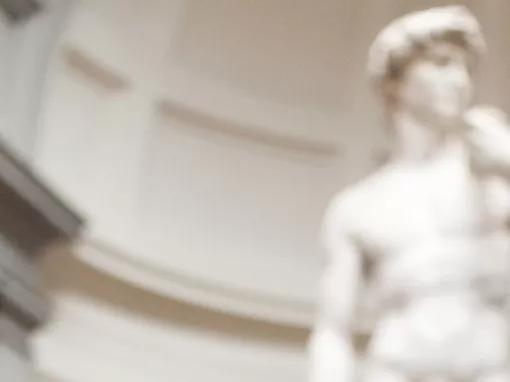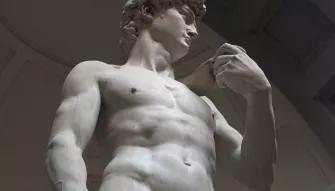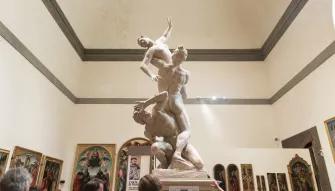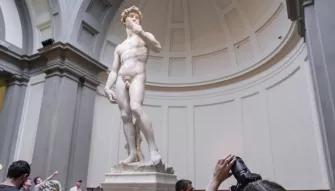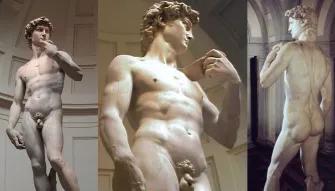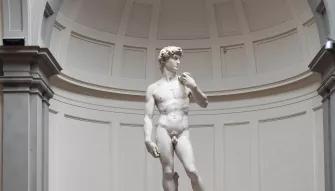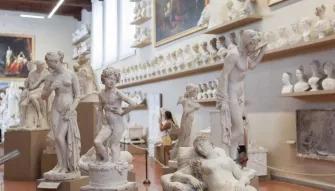 Accademia Gallery Tour - 1 hour with David
Full details
Meet your guide and enter the Accademia Gallery museum with a fast-track priority entrance ticket and discover the original Michelangelo's masterpiece that has become the symbol of Renaissance splendour. The David.
Our guide to Accademia Gallery Tour - 1 hour with David
Admire it from every perspective, gaze in awe at David, that dominates the central gallery of the museum. The David was sculpted by a very young Michelangelo (in his twenties) entirely from a single block of local Carrara marble and it's 5.17 metres tall (17 ft). It represents the biblical hero David that killed Goliath and when it was unveiled, in 1504, it soon came to symbolize the defense of the civil liberties embodied in the Florentine Republic.
Admire also Michelangelo's famously unfinished sculptures – Prigioni and San Matteo.
The Accademia Gallery houses also many other masterpieces, both paintings and sculptures, from the Middle Ages to Renaissance, by the greatest artists, like Botticelli, Paolo Uccello, Andrea del Sarto and many more, which you will discover with your knowledgeable English-speaking guide.
People who purchased Accademia Gallery Tour - 1 hour with David also viewed...