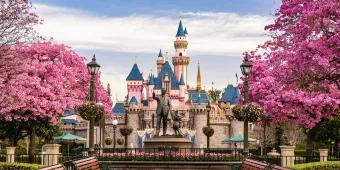 Follow Walt Disney's footsteps as you experience these original Disneyland attractions
Before you head straight for Mickey & Minnie's Runaway Railway and Star Wars: Rise of the Resistance, don't forget about the attractions that started it all in Disneyland Park
While attractions like Pirates of the Caribbean and the Haunted Mansion are now almost synonymous with Disneyland Resort, these rides weren't always part of the Happiest Place on Earth. Since opening its gates for the first time on July 17th 1955, Disneyland Resort in California has expanded to include new attractions, lands, and even a second park. But if you want to experience the original Disneyland (or as close to it as you can get), there are currently 11 opening-day attractions in Disneyland Park that are still delighting guests to this day. 
Autopia 
Autopia is the only opening-day attraction still in Tomorrowland. While the cars now ride along a track instead of driving freely along the road like they did when the attraction first opened, Autopia has been so popular over the years with guests of all ages that the circuit has been expanded multiple times. 
Disneyland Railroad 
Did you know that Walt Disney had a miniature railroad in his own back garden? With such a passion for trains, it was no surprise that Disneyland Park would also have its own railroad; on opening day it had a station in Main Street U.S.A. and another in New Orleans Square, and since then two new stations have been added in Mickey's Toontown and Tomorrowland too.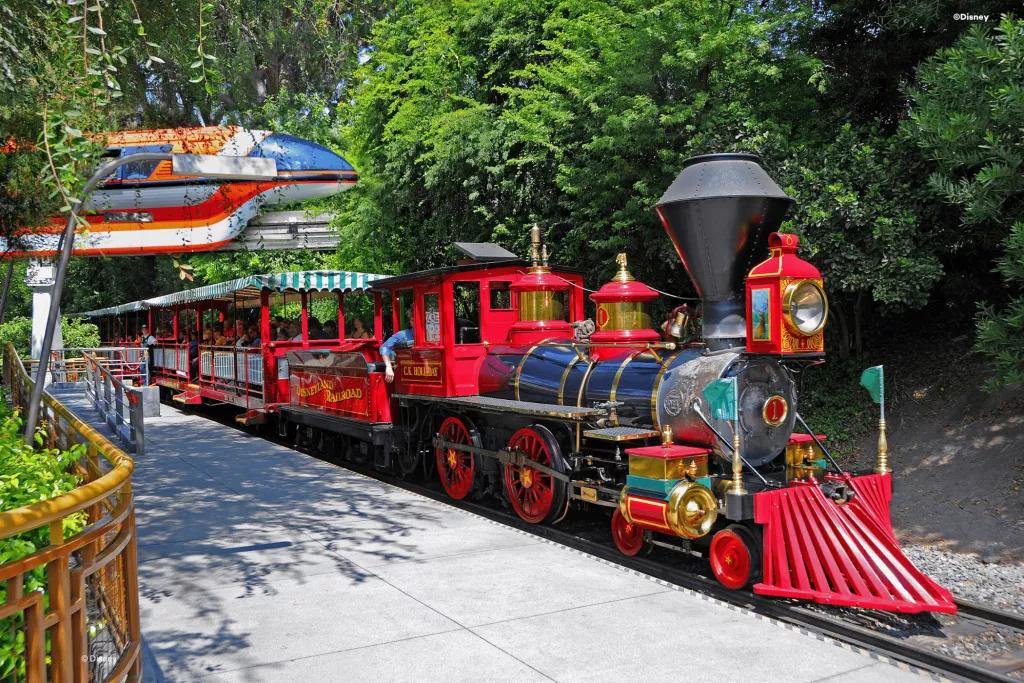 Jungle Cruise 
The Jungle Cruise is known now for its hilarious puns but when it first opened in 1955 this attraction was much more serious and designed to be educational. Walt Disney even wanted the ride to feature real live animals when the concept was first conceived, but the logistics of this proved too difficult to pull off! 
King Arthur Carrousel
It's well known that watching his daughters ride the carousel at Griffith Park is what inspired Walt Disney to create Disneyland in the first place, so if you really want that authentic Disneyland experience a ride on King Arthur Carrousel is a must! Not only is this an opening-day attraction, but most of the carousel horses are more than 90 years old - you won't get much more nostalgic than that. 
Mad Tea Party
Most of the opening-day attractions might not seem quite as thrilling as the roller coasters and simulators we're used to these days, but in 1955 the spinning fun of the Mad Tea Party was one of the biggest thrills in Disneyland Park. And, the temptation to spin your teacup as fast as you can is still just as popular now.
Main Street Cinema 
While the Main Street Cinema dates back to 1955, you can experience an even earlier part of the Walt Disney Company at this attraction as today it shows a number of Walt Disney's earliest animated shorts, including Steamboat Willie from 1928. This was the first time synchronised sound was used in animation and it paved the way for the films we know and love today!
Mark Twain Riverboat 
Just as it was back in 1955, the Mark Twain Riverboat is the perfect way to take the weight off your feet and take in the sights and sounds of Frontierland, New Orleans Square and Tom Sawyer Island, as well as scenes such as the Columbia Gorge, a Native American village and some mountain lions laying in the sun.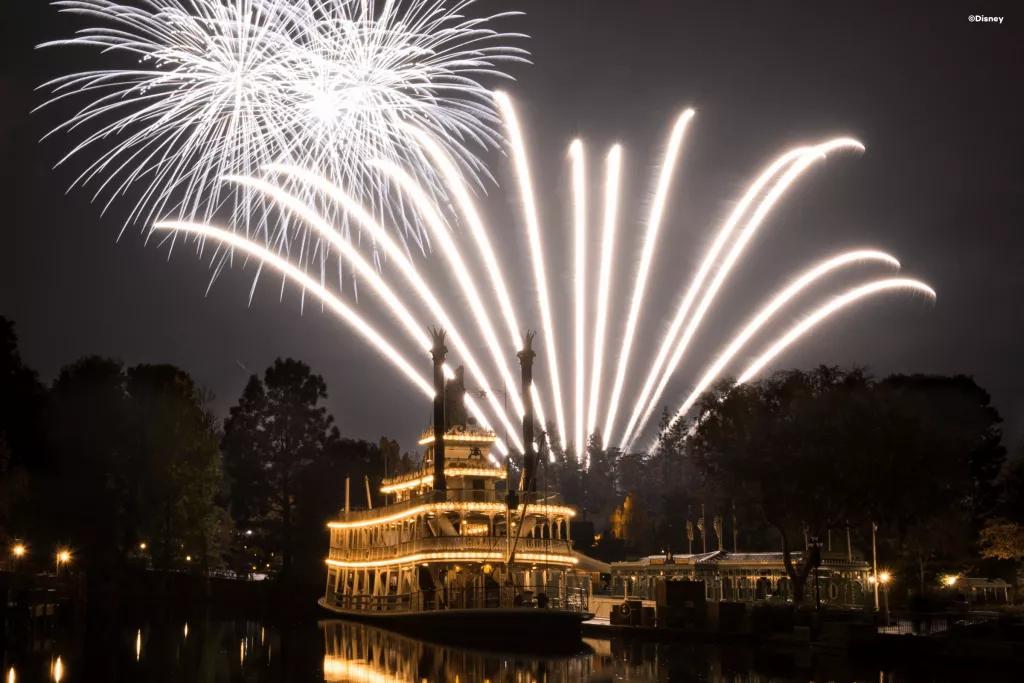 Mr. Toad's Wild Ride
Most people will be familiar with The Wind in the Willows, but you might not realise that it inspired the Disney film The Adventures of Ichabod and Mr. Toad and an opening day attraction at Disneyland Park. Step into Toad Hall and onto an open-air buggy before literally going on a wild ride through London, leaving a trail of destruction behind you. 
Peter Pan's Flight
The Second Star to the Right and straight on 'til morning! When Peter Pan's Flight first opened in 1955 it was the first ride of its kind, using an innovative track to suspend guests from the ceiling as if they were flying across London and through Neverland. The ride has continued to be updated over the years, with more modern technology added like projections of pixie dust and rippling ocean waves.
Snow White's Enchanted Wish
This attraction has had a few updates since 1955 but the overall concept has stayed the same. When it first opened, Snow White didn't feature in this ride as guests were supposed to see the story through her eyes, but she was then added in 1983. More recently, the attraction's name was changed in 2021 from Snow White's Scary Adventures to Snow White's Enchanted Wish, making it even more appealing for families with little ones. 
Storybook Land Canal Boats
When the Storybook Land Canal Boats first opened in 1955 they were called the "Canal Boats of the World", taking guests through miniature scenes from locations around the globe. Today guests are guided through the same waterway but instead pass by miniature versions of some of their favourite Disney films, including Frozen, Aladdin, The Little Mermaid and Cinderella. 
Are you ready to experience these original attractions at Disneyland Resort in California? Book your tickets today to experience all this and more at Disneyland Park and Disney California Adventure Park.