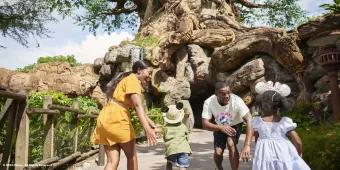 By AttractionTickets.com's Florida Experts, Susan and Simon Veness
Get ready for Encanto, Indiana Jones AND Zootopia as new additions to the park
Disney's annual D23 fan convention is usually notable for major announcements and hints at what's to come at the company's theme parks worldwide, and this month's version has definitely rung the potential changes for Disney's Animal Kingdom Theme Park at Walt Disney World Resort.
It is 25 years since the Animal Kingdom opened its doors, with then CEO Michael Eisner insisting it was built to celebrate "the kingdom of the animals - real, ancient and imagined." Now it seems, those animals of the ancient are on the way out after one of the main D23 announcements centered on the future of the DinoLand U.S.A. area. In essence, DinoLand is on the way out, and the lands of Encanto and Indiana Jones are on the way in.
In addition, the characters of Zootopia are set to replace the "It's Tough To Be a Bug" show in a series of the biggest changes to the park since it opened.
To be fair, this change has been on the cards since the Primeval Whirl roller-coaster was officially pensioned off in July 2020. It was the only attraction in the park that didn't re-open after the pandemic-enforced closure in March of that year, and demolition began in September 2021.
To back-track slightly, the sub-section of DinoLand U.S.A. that Primeval Whirl was part of was Chester and Hester's Dinorama, a rather hokey area that was built to look like a 1950s roadside attraction. It included the kiddie ride TriceraTop Spin, a large gift shop and a selection of typical fairground games (for a few extra dollars). It wasn't an original part of DinoLand but was added in 2002 as a complementary area to the rest of the 'land,' which was headlined by the Countdown To Extinction ride (which had already been re-named to DINOSAUR two years earlier). Somehow, Dinorama was always the park's poor relation, a rather undistinguished and out-of-sorts section that never quite lived up to the park's lofty ambitions and dramatic theming elsewhere.
The DINOSAUR ride was a true five-star attraction (albeit, it was still quite scary for young children), but otherwise DinoLand U.S.A. lacked the appeal of areas like Africa, Asia and, especially, the new Pandora addition when it arrived in 2017. Therefore it makes sense for Disney to go for a complete overhaul of all things Dinosaur-like, and D23 gave us a pretty good idea of what will happen.
To start with, it should be a relatively simple operation to change DINOSAUR to an Indiana Jones-style attraction. As it stands, the dino-ride is based on the same type of track and vehicle from the Indiana Jones Adventure in Disneyland Resort in California, which opened in 1995. With the latest Indiana Jones film brand new this summer, it also makes sense for Disney to expand the franchise even further into its parks. The same is also true of the hugely popular Encanto movie, the company's big hit from 2021, which has been strongly rumoured for a theme park debut since D23 last year. A South America-themed land would sit well alongside Africa and Asia, as well as being a significant upgrade from Dinorama.
Disney has released some compelling artwork of what an Encanto-themed area could look like, and it hints at a complete re-theme for TriceraTop Spin, a central plaza with fountain, an attraction inside the magical Casa Madrigal, and a major restaurant to replace the dinosaur-themed Restaurantosaurus.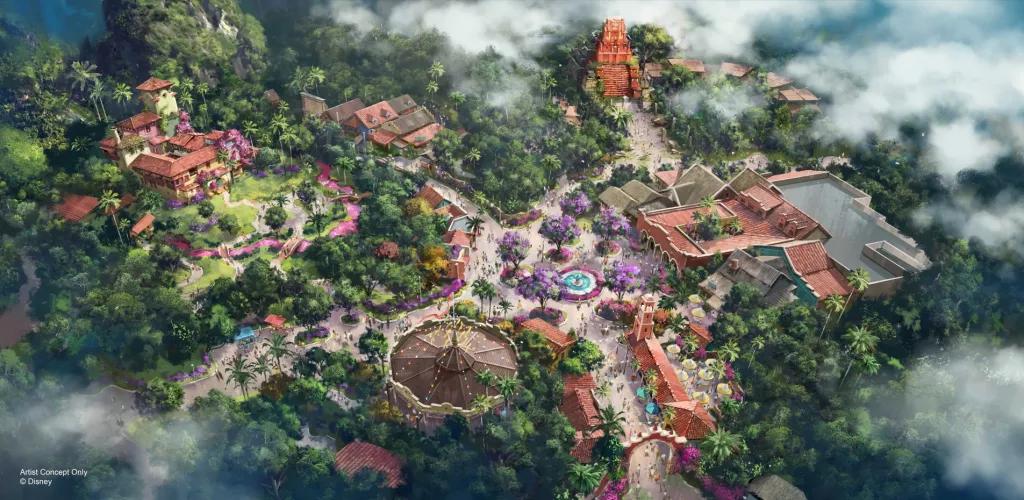 An announcement that DID come out of the blue, however, was the projected end of It's Tough To Be A Bug, the clever 3-D film/show in the theatre underneath the park's signature Tree of Life.
This attraction opened with the park in 1998 and is another that largely delights its audience, while also being something of an ordeal for younger children, as it suddenly goes completely dark and includes an "invasion" of bugs (actually clever special effects that feel very real!). Zootopia was Disney's headline film from 2016 and would be a terrific choice to update the 3-D-style show (hopefully with less of the scare factor).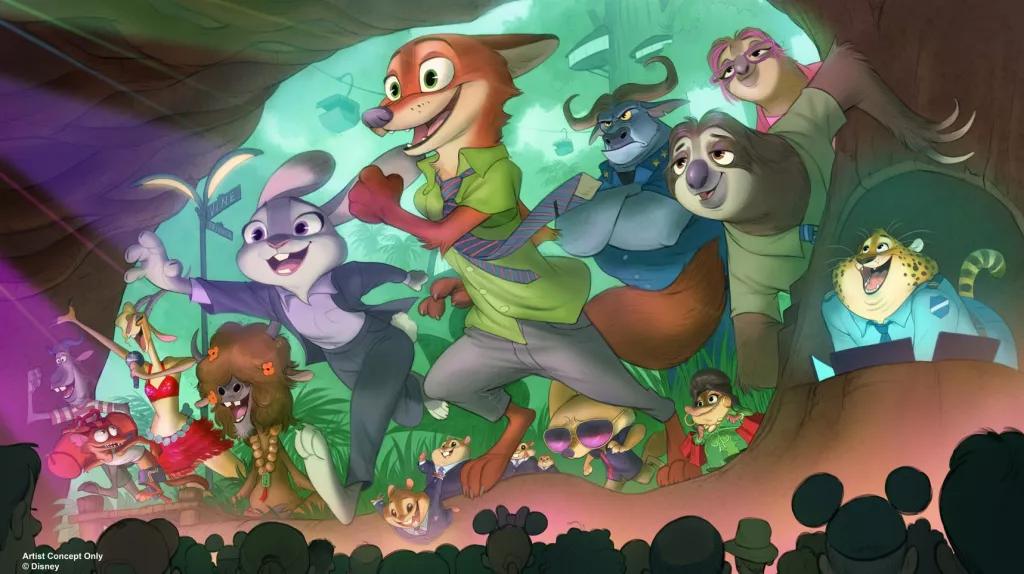 While there is no timescale yet for any of these major changes, it wouldn't be a surprise to see construction start next year, with a view to unveiling the "new-look" areas in 2025
In the meantime, there ARE more Walt Disney World updates happening both now and in the near future!
The much-anticipated opening of Journey of Water, Inspired by Moana at EPCOT will be ready to open on October 16, with Moana herself ready to greet guests near the walk-through attraction, while the major new night-time show coming to the park on December 5 will be called Luminous: The Symphony of Us.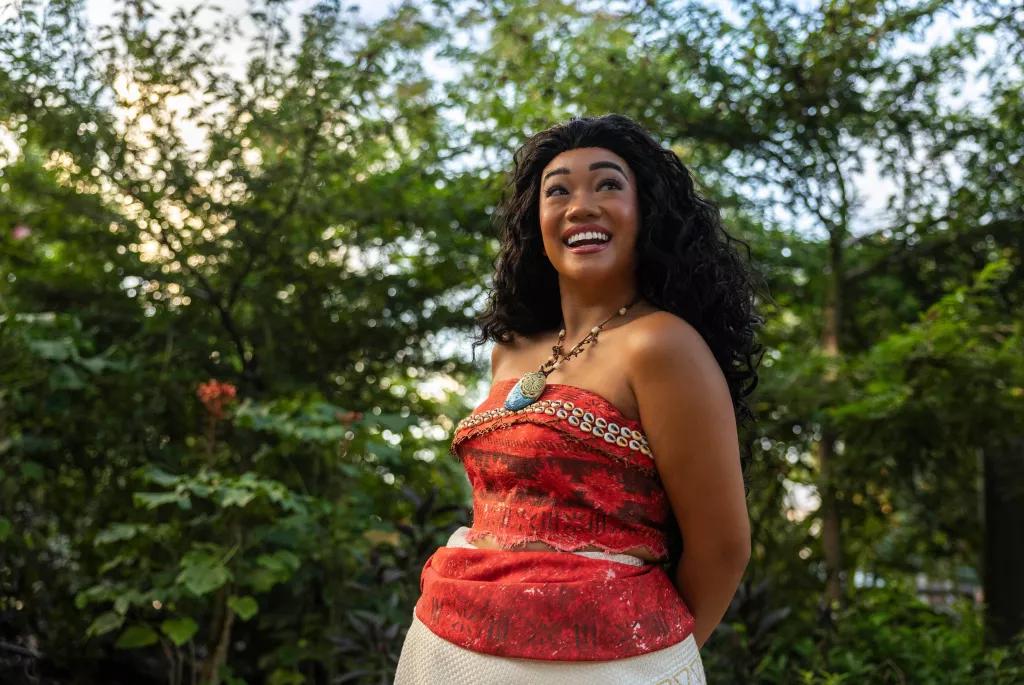 Jeff Vahle, president of Walt Disney World, revealed that the all-new show, which effectively replaces the relatively short-running Harmonious nightly finale that closed earlier this year, "will feature fireworks, fountains, lasers, lighting effects and music."
Additionally, a re-theming of the fab Test Track ride is also in the offing, with new sponsors Chevrolet lined up to add their own flair to the attraction.
At Magic Kingdom Park, visitors can look out for the iconic Hatbox Ghost on the Haunted Mansion ride, starting in November, and the classic County Bear Jamboree animatronic show is scheduled for a major update, with all-new songs and a new act, in 2024,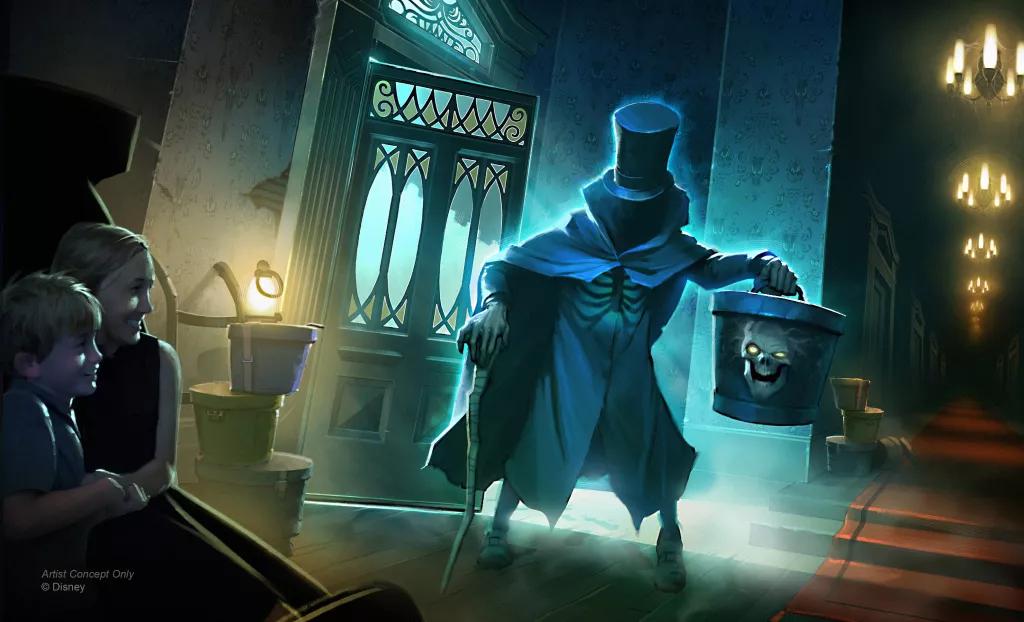 And, as another REAL tease for the future, Josh D'Amaro, the chairman of Disney Parks, Experiences and Products, insisted the park is due for "its largest ever expansion plans," with new attractions, restaurants and shows all lined up as part of a concept to tell stories "beyond Big Thunder Mountain." There was no hint of when this might occur, or even any details, but we know this has been a 'Blue Sky' concept of the company's Imagineers for several years now, and there is scope to expand the area of the park behind the Big Thunder Mountain ride.
As ever, it keeps the Orlando parks in a regular state of updating and new ideas, and ensures there will be something new to look forward to for your next visit!
What changes to Animal Kingdom would you be most excited about? Tell us about them on the friendly ATD forums, our Community Facebook page, on Twitter or Instagram.