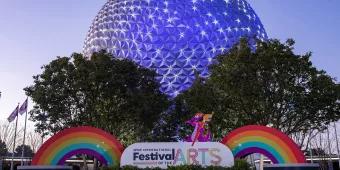 By AttractionTickets.com's Florida Experts, Susan and Simon Veness
The latest in Disney's great array of festival entertainment kicks off on January 13
If there's one thing that Walt Disney World Resort's EPCOT park has done brilliantly in recent years, it is the presentation of its annual Festivals that add extra sparkle to its array of attractions. And, if it's the New Year, it must be time for a new festival at this great entertainment centre, which highlights a whole series of special events geared around live performances and fine food.
Starting January 13 and running through until February 20, EPCOT's International Festival of the Arts is a superlative showcase for the visual, performing and culinary arts, and this year's event promises even more of that eye-catching style that Disney has unveiled in recent years.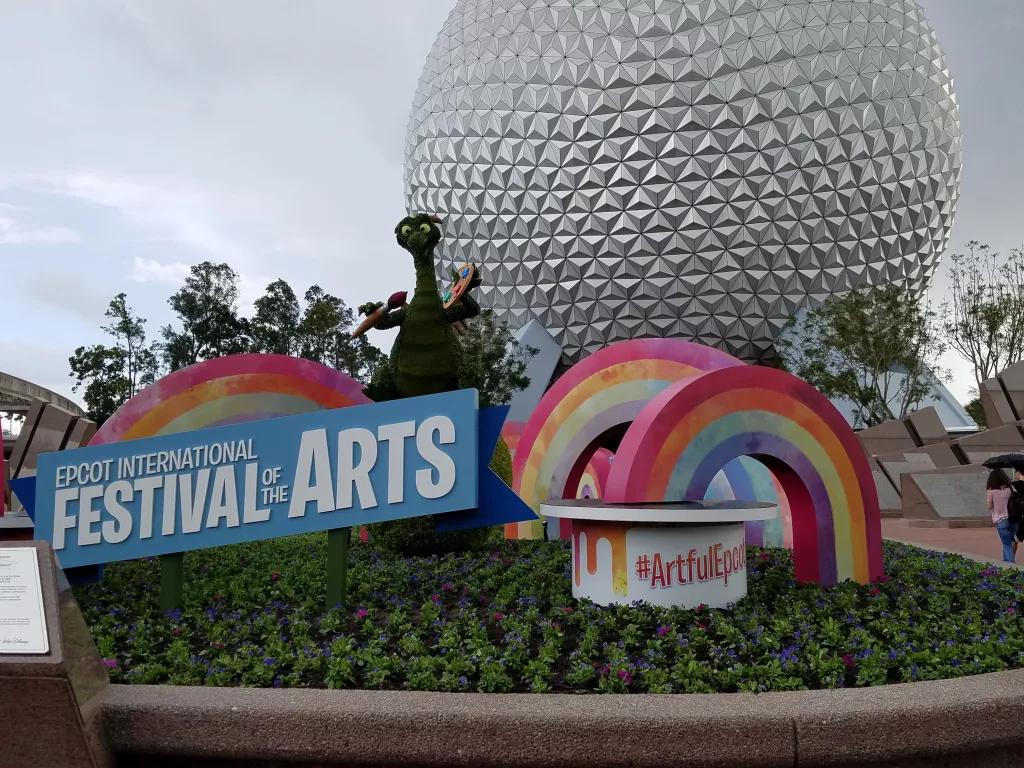 While events such as the Food & Wine and Flower & Garden Festivals have held pride of place over several decades, the Festival of the Arts is a relative newcomer, having made its debut as recently as 2017. But just because it is only six years old doesn't mean it lacks the allure and pizazz of its older brethren. Oh no! In fact, we'd go as far as to say this celebration of different kinds of artistry has quickly become an EPCOT mainstay, and a terrific reason to visit the park at the moment.
As a general rule, we love this quieter time of the year, when Orlando collectively takes a bit of a deep breath after all the hectic happenings of the Christmas and New Year period. It's a chance to take stock and provide a more relaxed vibe for a few weeks, ahead of what is likely to be a busy 12 months.
Our visitor numbers take a distinct drop from mid-January to late February. Park hours are a bit shorter than usual and there is less of that all-action holiday frenzy that adds to the fun (but is nice when it isn't so full-on!). Into this little period of relaxation now comes the perfect recipe for gently nudging us back on course for that "Unbelievably real" feeling that is Orlando's new promotional slogan (by which they mean that it's hard to believe that this wonderful and varied destination is actually real!).
For 39 straight days, EPCOT offers a chance to revel in things like Broadway concerts, special food features, incredible displays of acrobatics and agility, and creative artists at work.
Here's what's on display this year:
Art in Performance: Sprinkled around the park's World Showcase area, you'll discover the talents and originality of a series of painters and other artists who set up shop here during the festival. From new takes on classic Disney images to great imaginative flights of fancy, you can see how various art forms take shape in front of your eyes while featuring some impressive souvenirs (as long as you can fit them into your suitcase!).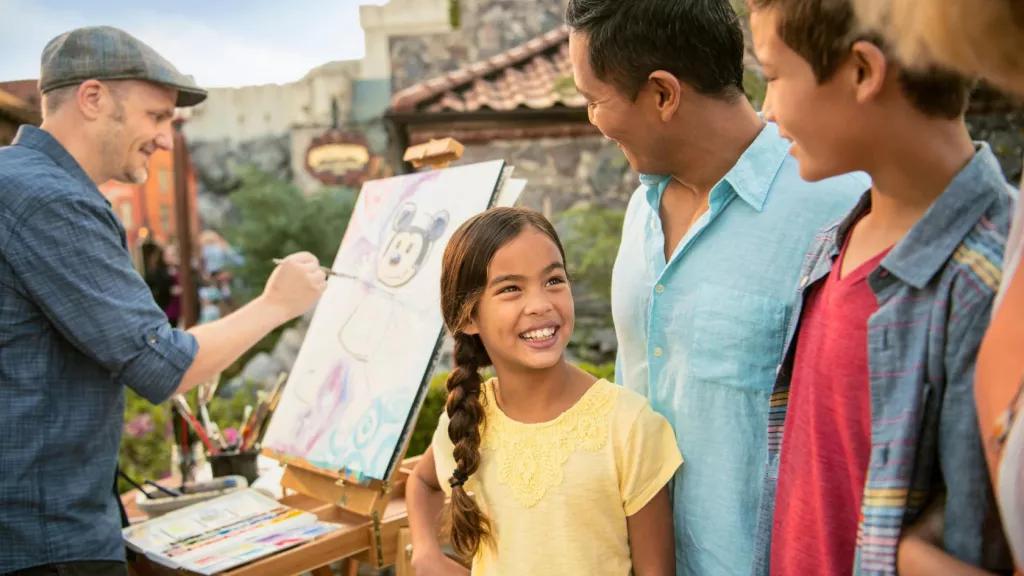 Art Defying Gravity: Don't miss the special performance stage in the Showcase Plaza area (right in front of the main lagoon), where the performing arts are front and centre for a series of dazzling displays that feature grace, agility and strength straight out of the Cirque du Soleil handbook.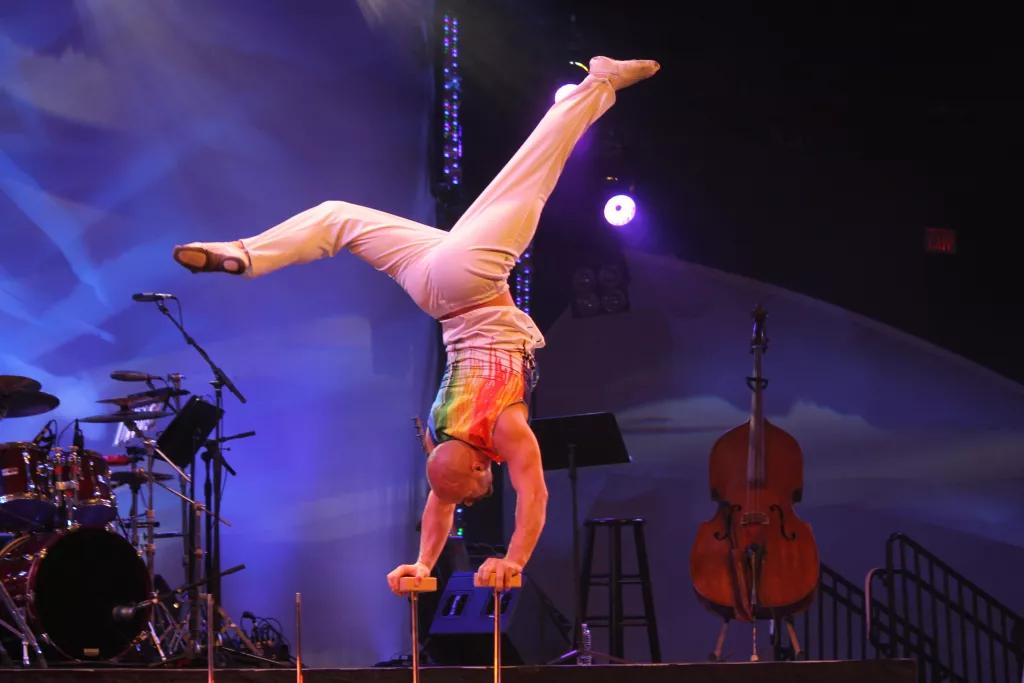 Art in Cuisine: These are no mere counter-service kiosks serving predictable festival fare, they are fully-fledged culinary works of art, plated to be truly colourful and attention-grabbing as well as uber-tasty. There are 16 of these 'Food Studios' scattered around the park, from deconstructed delights to gourmet stations, all with an avant-garde touch both in food and beverage. New this year will be Moderne and Figment's Inspiration Station, with tempting dishes such as Compressed Watermelon Tataki with pickled watermelon rind, yuzu pearls, watermelon foam, and wasabi; Pan-seared Scallops with vanilla-butternut squash purée, brown butter cauliflower purée and lime foam; and Rainbow Cake with freeze-dried Skittles bite-sized candies.
PS: Most of our faves from 2022 are back, and we fully endorse trying the Beef Wellington at the Artist's Table studio, the Dulce Chocolate Mousse from Deco Delights and the decadent Cold Fashion Coffee Cocktail at the Donut Box.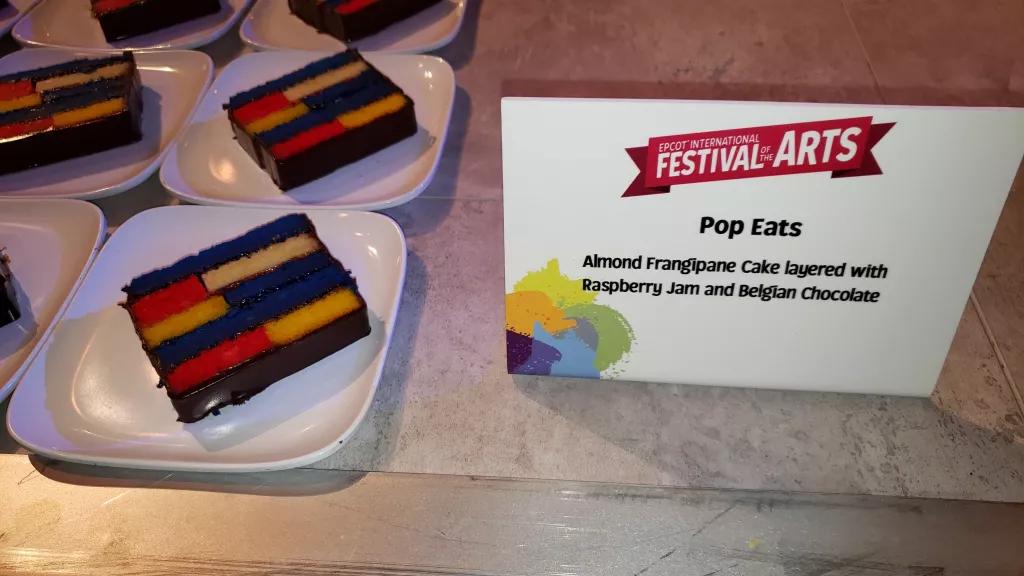 Other elements include the Expression Section (a gigantic paint-by-numbers mural that guests are invited to take part in), Animation Academy (with the chance to learn to draw various Disney characters with an animation artist) and the eight Artful Photo Ops, where you can step into a scene from a well-known painting.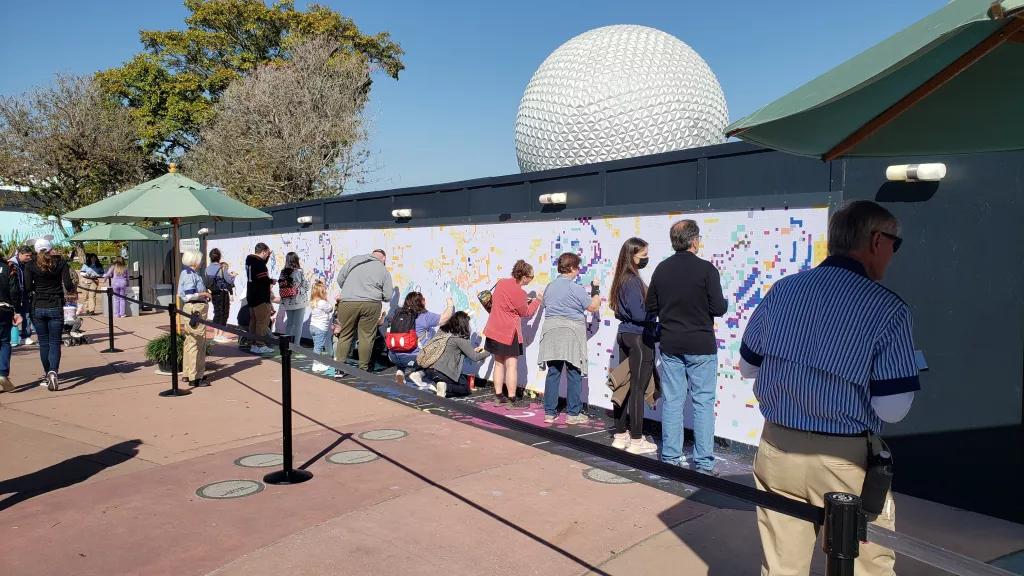 There's also the annual scavenger hunt, Figment's Brush with the Masters, which encourages children of all ages – including the grown-up ones! – to hunt for Figment-themed photo frames hidden around World Showcase (for an additional $9.99 for the map and stickers).
Later in the day, it will be time for the magnificent Disney on Broadway concert series at the America Gardens Theater. Performing three times each evening (at 5:30, 6:45 and 8pm), these thrilling 35-minute concerts feature genuine Broadway artists from hit shows such as The Lion King, Aladdin, Newsies and The Little Mermaid. It is our undoubted highlight of the festival, and offers the kind of performance quality you are unlikely to witness outside Broadway and the West End.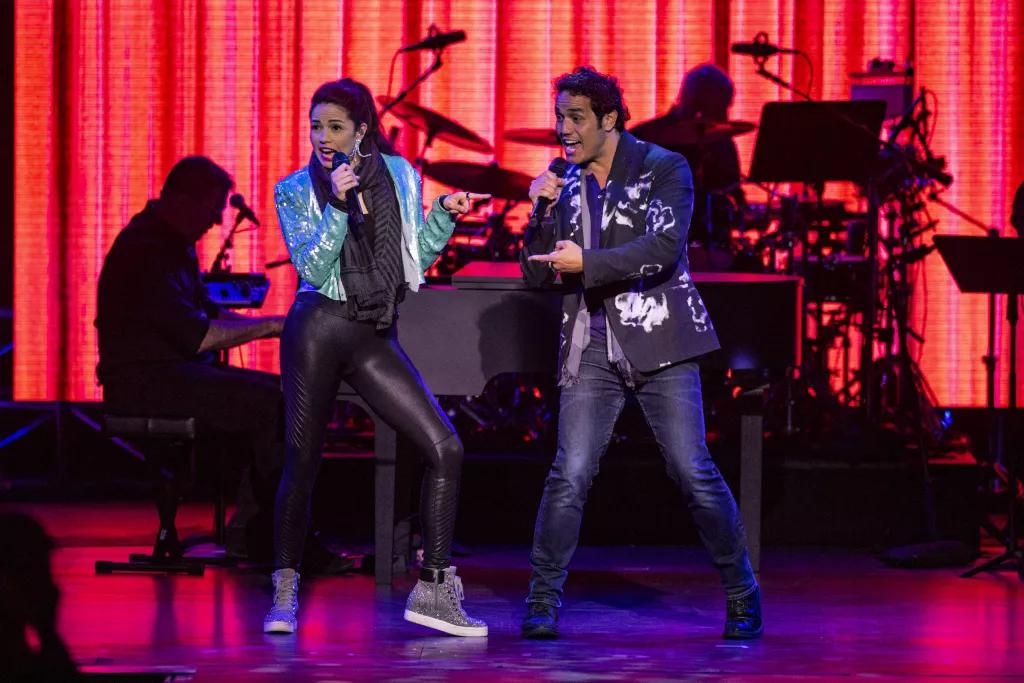 The best thing of all though, in our opinion, is that the International Festival of the Arts encourages the ethos that EPCOT was originally built to showcase – an appreciation of the world around us and its incredibly creative side. If ever there is a time to slow down and enjoy the essential artistry of this park, it is for the next 30-plus days, when amazing artists proudly display their ability to astound and entertain us, and we can take our time to soak it all in.
So, if you're here in the coming few weeks, take a tip from us and plan a day at EPCOT just to enjoy this festival. Yes, there are great rides and attractions that all vie eagerly for your attention, but there is real merit to just enjoying all this prime live entertainment.
Your Disney ticket is good for multiple visits throughout your holiday, remember, hence you can afford to freewheel for a day or two, and we think you'll be amazed at how much you appreciate the change of pace and a more relaxed theme park vibe. As the saying goes, less CAN be more, so let EPCOT take you on a more laid-back journey of discovery, and you may just discover your favourite new food, Broadway show or piece of art!
Have you been to EPCOT for one of their Festivals? Tell us about it on the friendly AttractionTickets.com forums, our Community Facebook page, on Twitter or Instagram.