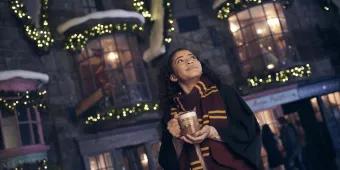 By AttractionTickets.com's Florida Experts, Susan and Simon Veness
Get the full lowdown on a totally Orlando Christmas!
For anyone thinking of booking an Orlando holiday for the coming eight weeks, have we got news for you!
And, for anyone who has already booked for this November and December, congratulations! You are about to enjoy the most wonderful time of the Orlando year.
There really is no place like it for Christmas enchantment and entertainment, from the theme parks to the city's bustling Districts, and from coast to coast, Central Florida positively pulsates with the spirit of the season. Yes, we may only be a few days into November, and all the fun of the dazzling Halloween season is still fresh in our memories, but it's time to look ahead in anticipation of what is genuinely – in our opinion – the perfect period for a Florida getaway.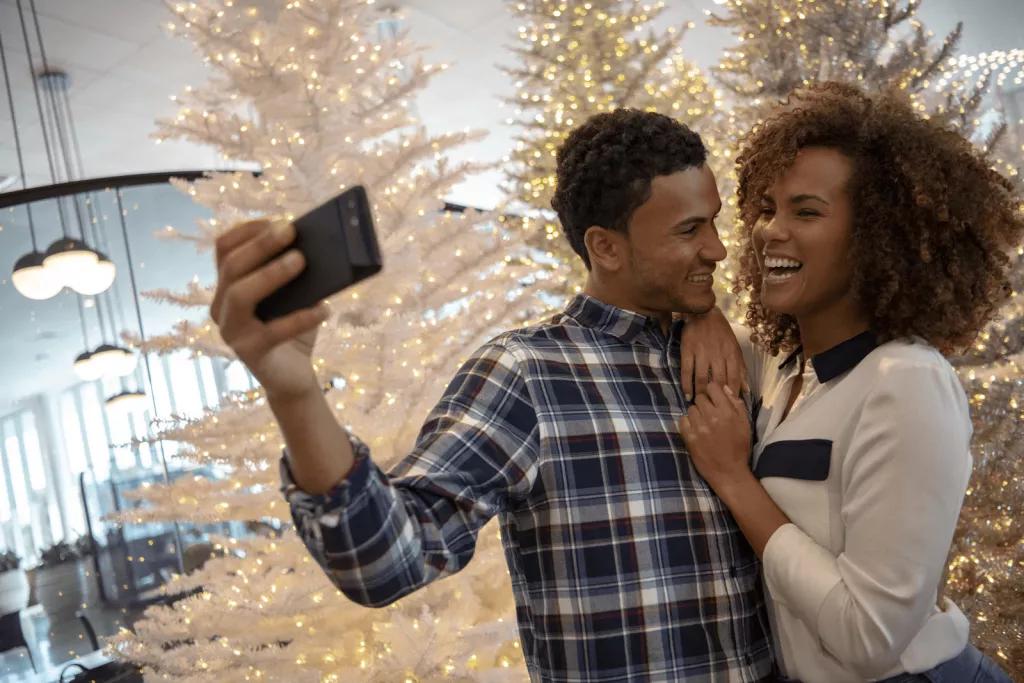 In America, they call it 'The Holidays,' but we know it simply as Christmas. And, in this part of the world, it lasts from November 8 all the way through to January 3!
We're not joking either. Walt Disney World Resort pretty much sets the scene for the festive period, and this year they have decreed that it starts on November 8 with the first of their special evening events, Mickey's Very Merry Christmas Party. Once Mickey and the gang get rolling in their best seasonal style, it is all systems Go! for the most eye-catching, exciting and downright fun festivities you can imagine for this time of year.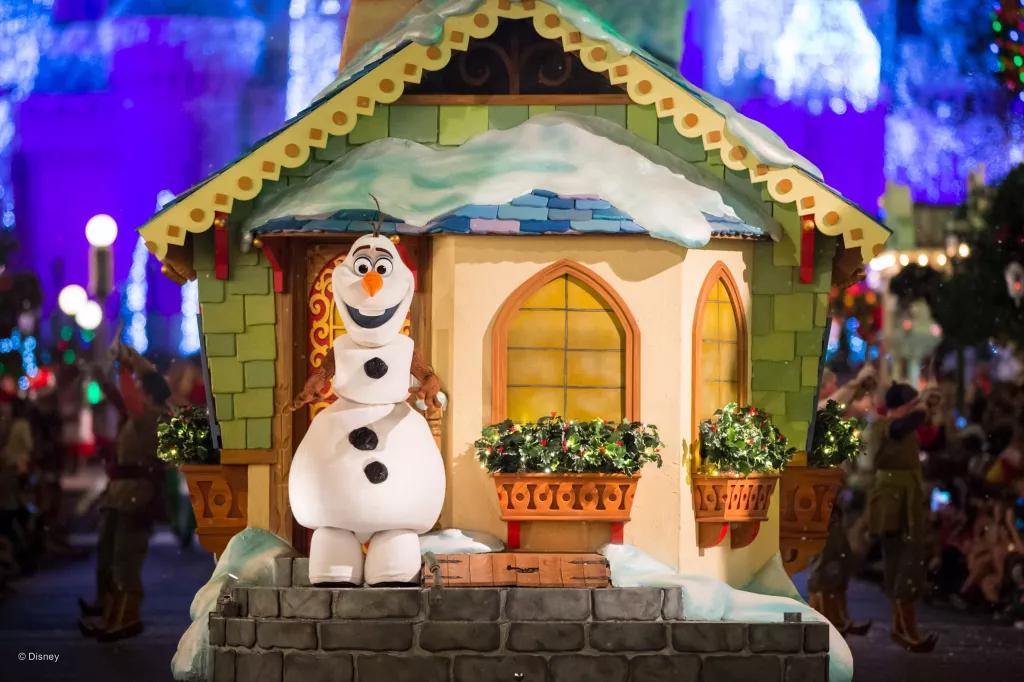 It obviously starts with Disney and Co., as they set the benchmark for Yuletide extravagance and colour, with a breadth and depth of decoration and special features that absolutely takes the breath away, providing a magnificent backdrop for happy Christmas memories and traditions. There are parades, concerts and other events, too, all with a memorable Holiday accent.
In addition, you'll also find a fantastic array of seasonal food and drink, from hot cocoa to elaborate cocktails, speciality pastries and more.
Then there's the weather – the average temperature in late November/early December is still around 75F (24C), our rain chances slip down to barely 20 percent, and you can still be pretty much guaranteed a sun tan.
And, while the evening fun of Mickey's Very Merry Christmas Party is an extra ticket event, you don't need to splash out anymore to enjoy the rest of the festivities at our suitably-dressed theme parks, where there's a LOT in store.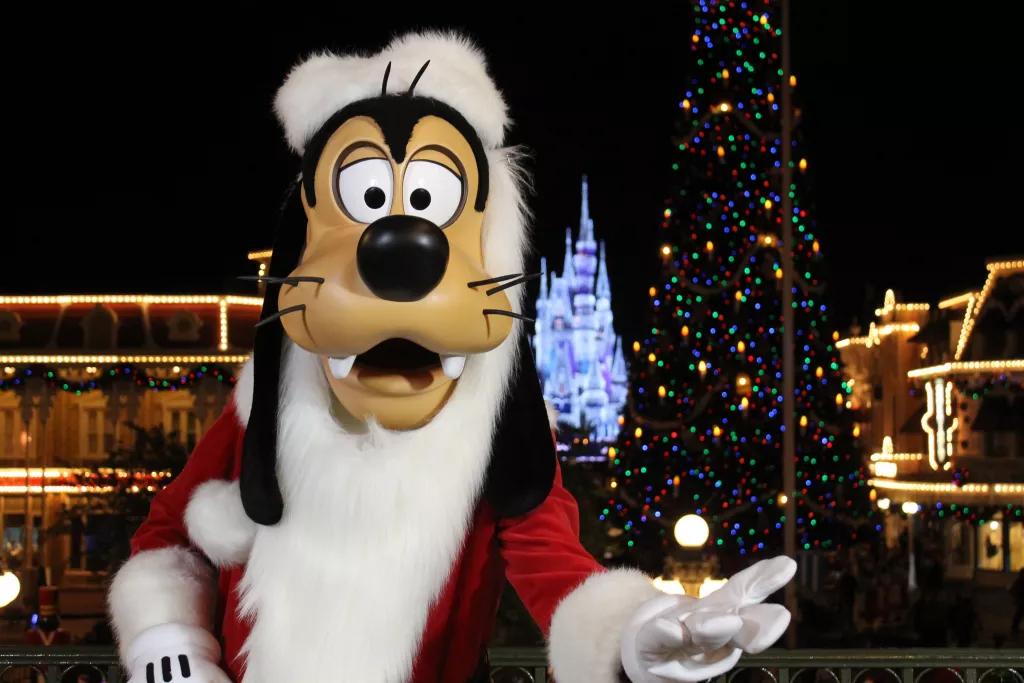 Walt Disney World Resort boasts the likes of its signature Candlelight Processional show at EPCOT (a guest-narrated story of the Nativity with a full choir and orchestra), the pretty Christmas Tree Stroll at Disney Springs, the amazing Gingerbread House at Disney's Grand Floridian Resort, and the fun Santa Claus Festive Flotilla at Disney's Animal Kingdom Theme Park, as well as the grand Festival of the Holidays (Nov 25-Dec 30), also at EPCOT, which features every pavilion around the World Showcase.
You'll find decorations galore and tasty extras, such as the Maple Bouche de Noel at the Yukon Holiday Kitchen kiosk at EPCOT, a heavenly concoction of maple mousse and cranberry sauce wrapped in gingerbread chiffon cake to look like a Yule log. This was our favourite taste of 2021 and we're delighted to see Disney bringing it back later this month.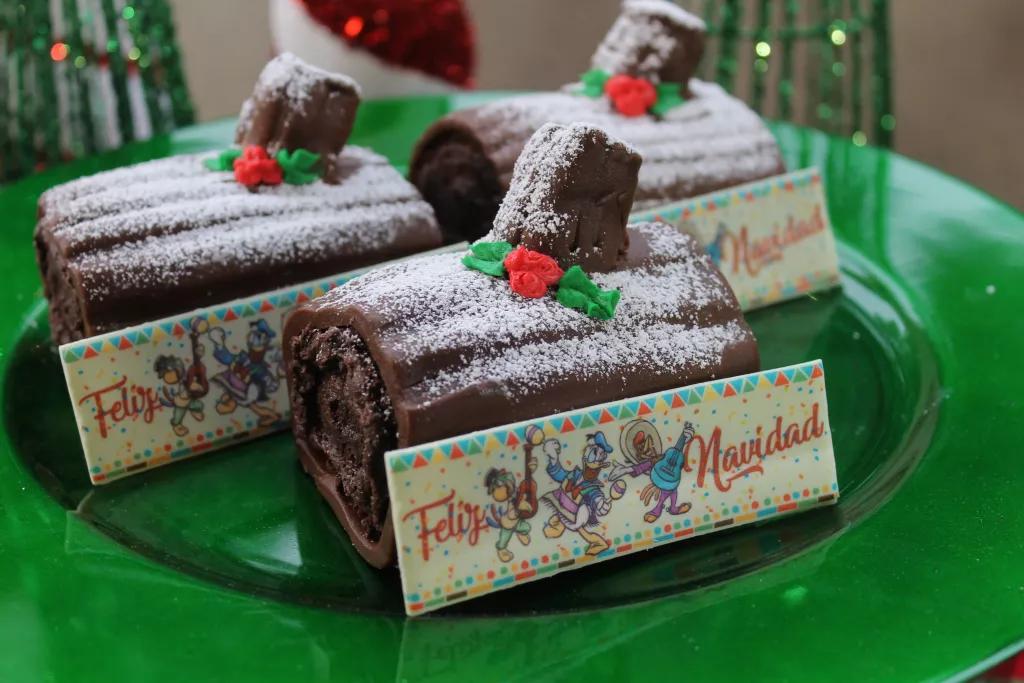 Universal Orlando Resort offers Christmas Grinch style and the spectacle of the daily Holiday Parade featuring Macy's, as well as the superb array of festive wizardry that is its Harry Potter lands at this time of year, including the eye-popping Magic of Christmas at Hogwarts Castle show, as well as the chance to see Mannheim Steamroller live (Dec 3, 4, 10 and 11). And don't miss out on that distinctive Universal winter taste of hot Butterbeer!
It all starts on November 12 and continues through January 1 at both Universal parks, and there's even a Grinch & Friends Character Breakfast this year, with the chance to enjoy the seasonal buffet samplings of the Circus McGurkus Cafe Stoopendous (Nov 12-Dec 29; $41.99/adult, $26 children 3-9; bookings required).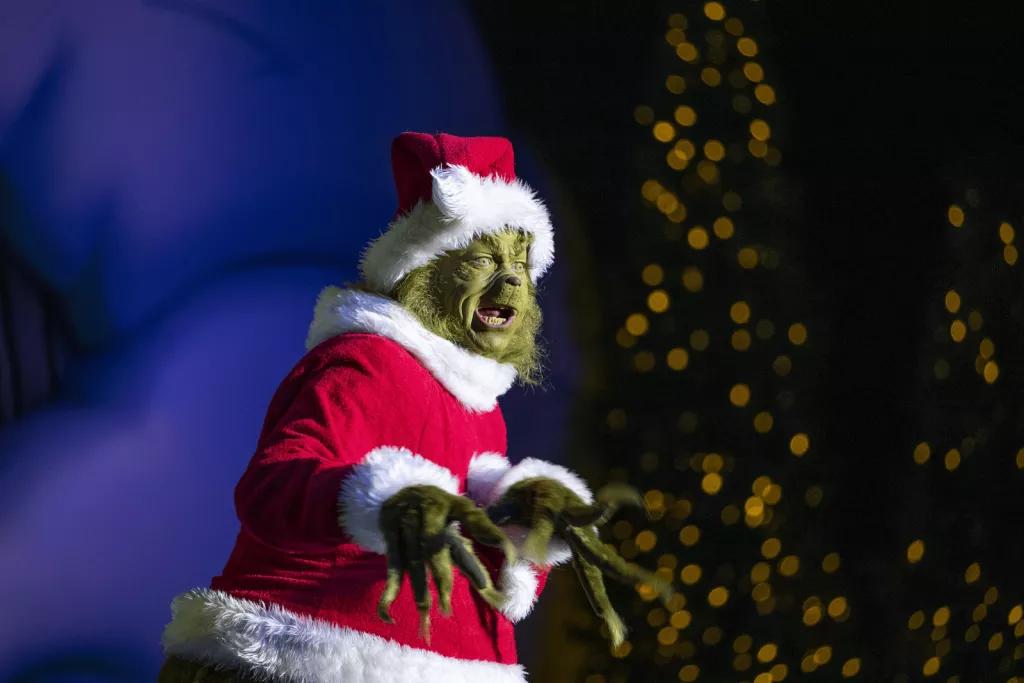 SeaWorld Orlando is another riot of festive fervour, with a truly magnificent Christmas Celebration on select dates (Nov 11-13 and 18-27, Dec 2-4 and 9-31, and Jan 1-3), featuring Rudolph the Red Nose Reindeer, the Sesame Street Christmas Parade, a Santa meet-and-greet, daytime ice-skating and terrific live shows with special guest performers, including the must-see event of the Winter Wonderland on Ice.
In our opinion, this is THE Christmas event to have on your wish list for 2022, with the most elaborate park-wide decorations, superb entertainment and a real spirit of the season with the signature Sea of Trees on the main lagoon and SeaWorld's own array of tempting treats and fancy beverages.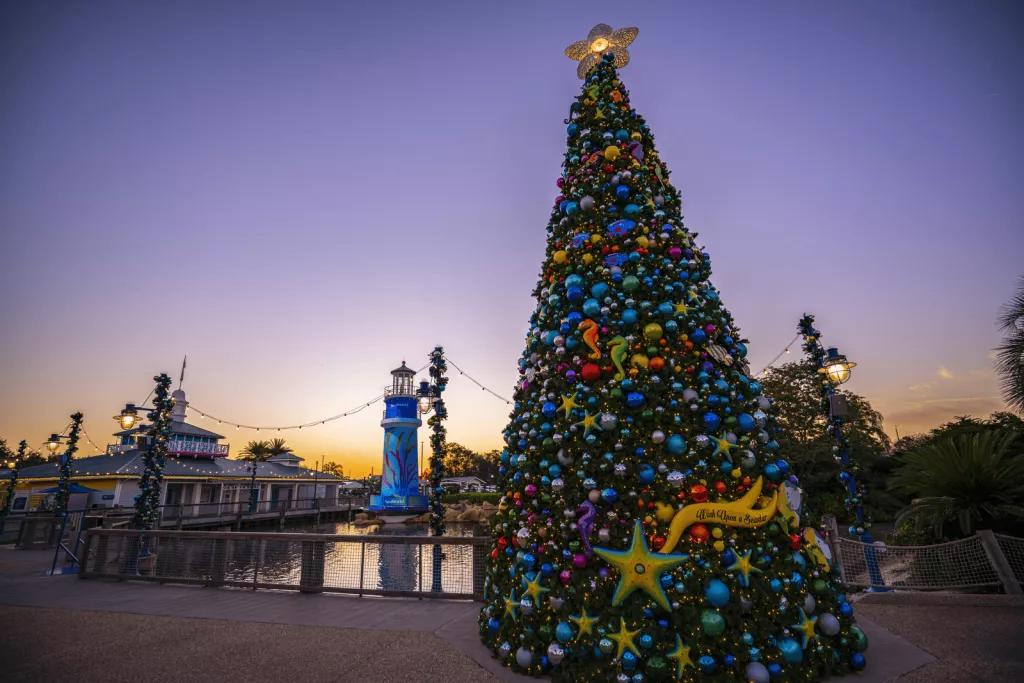 The seasonal attractions don't stop there, either. The wonderful Give Kids the World Village in Kissimmee will stage its new annual tradition of Night of a Million Lights at the Island H2O water park this year (Nov 11-Jan 1), with another dazzling display of set-piece extravaganzas, and then there's the razzle-dazzle of Leu Gardens' special Holiday presentation, Dazzling Nights, a family-friendly adventure from the Creative City Project.
We're also delighted to see the return this year of the mind-boggling ICE! presentation at the wonderful Gaylord Palms Resort, where more than two million pounds of coloured ice is carved into extravagant winter scenery, with this year's theme being How The Grinch Stole Christmas, from the classic Dr Seuss story.
There's plenty more in store at this vast resort, too, including ice tubing, snowball throwing, an elaborate Cirque show, Santa and Mrs Claus, gingerbread decorating, an atrium light show and a whole Alpine market village to explore!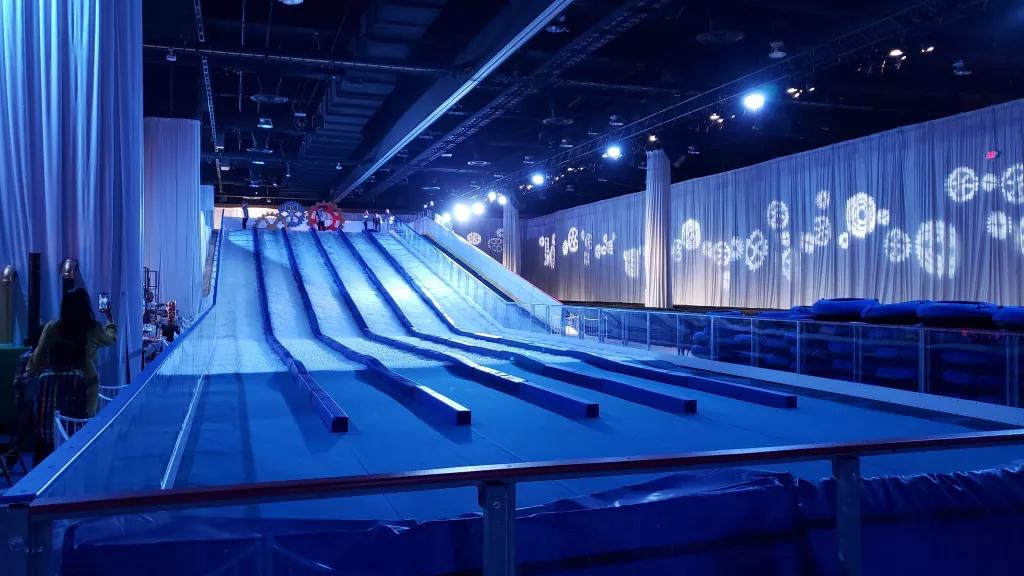 Need more? How about the Colorful Christmas at the Crayola Experience at the Florida Mall, with lots of extra seasocnal activities for children, and the evening thrill of 'Snowing Nightly' – among other festivities (Nov 24-Dec 31) – in the Disney-inspired town of Celebration, where the locals also decorate their houses in hugely extravagant ways.
If you only sample half of it, you will have been royally wrapped in Orlando's spirit of Christmas, and, while it may occasionally be a bit chilly first thing in the morning (just right for some hot cocoa or that famous Butterbeer!), things will usually warm up nicely through mid-day, providing glorious afternoons to be out and about.
You might even fancy a trip to the beach, as the gorgeous Gulf Coast is often at its most picturesque at this time of year, when it doesn't draw the crowds of high summer and there is plenty of elbow room to enjoy this magnificent slice of Florida seaside.
It all leaves us thinking Andy Williams was spot on back in the 1960s with his big hit song, because it really is The Most Wonderful Time of the Year!
Have you experienced an Orlando Christmas before, or are you looking forward to your first Yuletide with Mickey and Co? Tell us about it on the friendly ATD forums, our Community Facebook page, on Twitter or Instagram.